Nick Wynne was born in the 1940s and lives in Rockledge, Florida.  Although he has lived in Florida most of his life, he was raised in McRae, Georgia.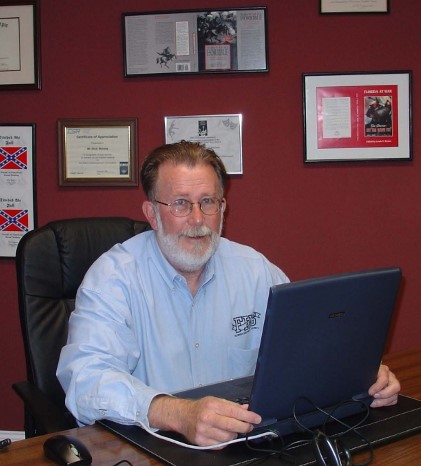 He has Bachelor, Master's, and Doctoral degrees from the University of Georgia and taught at several colleges. 
He also served a three year hitch in the U.S. Army.
He was the Executive Director of the Florida Historical Society from 1987 to 2008.
Nick published his first book in 1986.
That book was his doctoral thesis, a history of planter politics in Georgia between 1865 and 1892. 
Since that beginning he has published more than 25  books.  He is sometimes a co-author and other times the sole author.
In addition to his histories, he has authored and published novels, cook books, and adventure stories.
Some of his work includes:
Coot Redux (2017)
Edge of Armageddon (2017)
Utopian Communities of Florida (2016)
On This Day In Civil War History (2015)
Two Good Ole Boy's Cookbook (2014)
On This Day In Florida History (2014)
Flighty Jo Jones: A Love Story (2012)
Florida in the Great Depression (2012)
Dahlonega Gold (2011)
Florida Civil War Blockades (2011)
Florida in the Spanish American War (2011)
Coot (2011)
Florida in World War II (2010)
Pirkle Hall (2010)
Paradise for Sale (2010)
Golf in Florida 1886-1950 (2008)
Florida Tales (2007)
Florida Antebellum Homes (2004)
Southern Cooking: A Man's Domain (2002)
Florida in the Civil War (2001)
Tin Can Tourists in Florida 1900-1970 (1999)
Florida Pathfinders (1994)
The War So Horrible (1993)
Divided We Fall (1991)
The Continuity of Cotton (1986)
More information on Nick and his books are available at Nick Wynne Books.