PASTA FAIRE OF BELLEVIEW

10401 SE U.S. Highway 441
Belleview, Florida 34420
Tel:  352-347-3100
Pasta Faire is located in Belleview on US-441 between The Villages and Ocala. It is a nice place to eat and reminds me quite a bit of the Carrabas chain of restaurants.
In addition to the standard Italian fare like linquini, pizza, ravioli and antipasto, they also have good specials every night.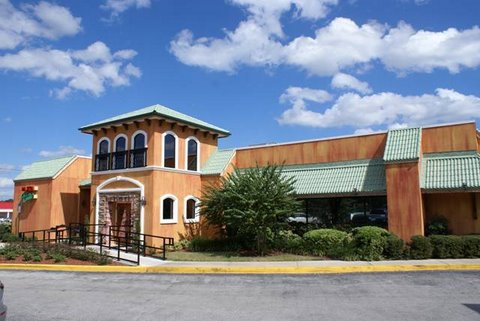 Recently I had dinner there with rotiserrie chicken (all you can eat) on rice with steamed vegetables. It was great and even with a couple of drinks it was very fairly priced. The original serving was so abundant that I didn't even order a second to take advantage of the "all you can eat" feature.
Another day I had a large Greek salad for lunch and it was excellent. Service is quick and friendly during the lunch hour, which is important for nearby people who are there from their nearby offices and other workplaces.
The bread is wonderful and very hot with a modest hint of Italian spices. They also serve butter for those of us who don't like dipping our bread in a puddle of oil.
The atmosphere is friendly and inviting, and they have a full service bar. The server - in the old days I would have called her a waitress - called me honey and sweetheart.
I love that and automatically leave a good tip.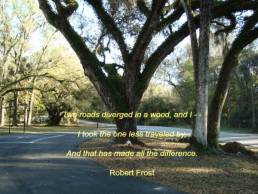 Over 65,000 followers can't be wrong. Learn about off the beaten path Old Florida, historic towns, attractions,  festivals, scenic drives and more.
Like Us On Facebook
Return From Pasta Faire To Florida Restaurants