PISCES RISING

239 West 4th Avenue
Mount Dora, Florida 32757
Tel:  352-385-2669
Pisces Rising is in Mount Dora, a lovely little town about 40 minutes northwest of Orlando. Its compact downtown area with art galleries, antique shops and restaurants is set against the blue backdrop of Lake Dora and meanders over rolling hills, a rarity in Florida. Many visitors say the town reminds them of someplace in New England.
Pisces Rising is in the heart of downtown Mount Dora. It's outside bar and dining deck has an expansive view of Lake Dora, and locals and tourists alike enjoy watching the magnificent sunsets over the lake.
The happy hour drink prices are refreshingly low compared to some of the places in the larger Florida cities, and they also have a nice bar menu with shrimp offerings and other light fare.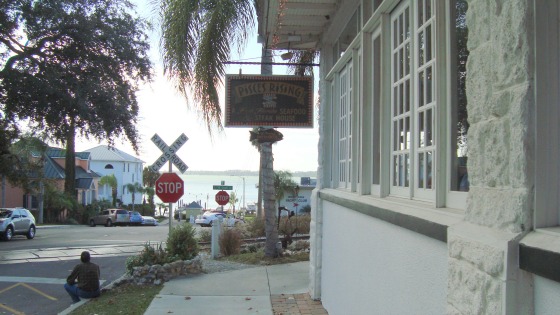 The main restaurant building is a beautifully restored 1920's vintage Florida cracker bungalow. The dining rooms are very comfortable and low key. The restaurant features seafood and certified Black Angus beef and lots of fresh vegetables. Sundays feature a sumptuous jazz brunch that is always well attended. Their Bloody Marys are a real treat that fits right in with the jazz theme.
The 239 West Lounge is located inside the restaurant and serves a full complement of wines and liquor. Its 25 foot long mahogany bar evokes the feeling of a private club; you can even order single malt Scotch. The restaurant serves delicious steaks and other beef dishes, and the seafood is always brought in fresh each day. Service is great, the staff is friendly and you get the feeling that they enjoy working in the place.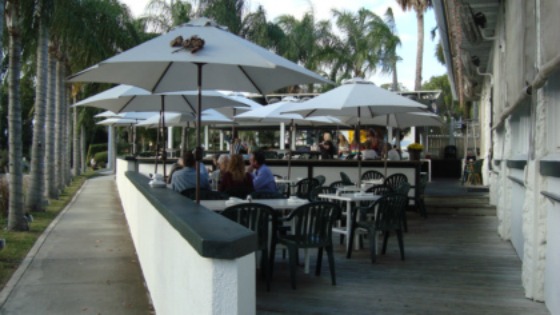 Pisces Rising is a fine dining experience that won't break the pocket book and doesn't require you to wear a tuxedo to enter their dining room. It's an upscale good experience to have dinner either outside on the deck, in the 239 West Lounge or the adjacent dining room.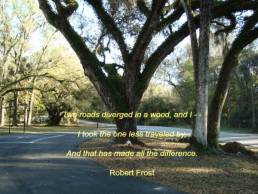 Over 65,000 followers can't be wrong. Learn about off the beaten path Old Florida, historic towns, attractions,  festivals, scenic drives and more.
Like Us On Facebook
Return From Pisces Rising To Florida Restaurants