TITUSVILLE,  FLORIDA
Titusville, Florida Things To Do, Lodging, Dining, & Real Estate At End Of Article
Titusville is the seat of Brevard County, Florida, and is on the western shore of the Indian River Lagoon directly west of Kennedy Space Center. 
The population of Titusville is 46,972 and it is the seat of government of Brevard County. It is located where I-95 and US-1 intersect with State Road 50.
---
HISTORY OF TITUSVILLE FLORIDA
---
The community in this area was originally called Sand Point.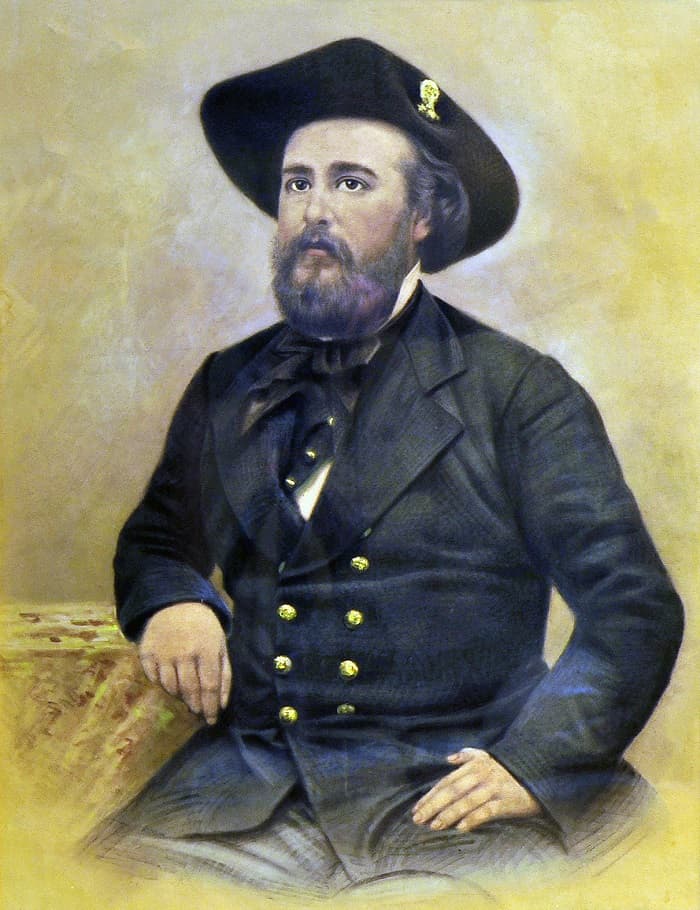 Colonel Henry Titus, a former Confederate soldier, came to town in 1867 and built a hotel called the Titus House in 1870. 
Sand Point was renamed Titusville in 1873. 
Colonel Titus shrewdly donated land for government buildings that resulted in Titusville becoming the County Seat. 
Titusville, Florida Gets a Railroad
The first big thing that happened in the development of Titusville Florida was in 1885 when the railroad came to town from the small community of Enterprise on the north shore of Lake Monroe. 
This connected Titusville to the major navigation advantages of the St. Johns River.
Seven years after that first railroad came down from Enterprise, Henry Flagler pushed his Florida East Coast Railroad from Daytona Beach down to Titusville and the area began to prosper. 
It became a major shipping point for pineapples and citrus. 

In the 1950s and 1960s the space program was booming and Titusville  became a bedroom community for thousands of aerospace workers.
It was during those heady days of space exploration that Titusville got its nicknames of "Space City" and "Miracle City".  The early 1970s shopping center on US-1 was known as "Miracle City Mall".
The mall and the town declined in the years after the successful manned moon landing in 1969. 

The economy was terrible because of the massive layoffs at the space center. 
---
---
It has taken many years for Titusville to recover from the bust that followed the boom at the end of the successful moon landing program.

The mall was partially demolished in early 2015 and replaced by a new shopping and town center.  This is a welcome sign of progress for the locals.
The downtown area of Titusville has been redeveloped and gentrified through local government and private efforts.
Many new condominiums have been built overlooking the Indian River and Kennedy Space Center.
The town's slogan is "Gateway to Nature and Space". 
The space part is obvious, but the town is also where you access Merritt Island National Wildlife Refuge and Canaveral National Seashore.
The shoreline in Titusville is a favorite place for watching rocket launches at "The Cape" as the space center is called locally.

You can still enjoy areas that the old railroad passed through by driving north of Titusville to Oak Hill and taking Maytown Road west across the vast wilderness to Osteen.  
The road is on the alignment of the old railroad from Enterprise.
St. Gabriel's Episcopal Church was built in 1887 and still stands next door to the historic Brevard County Courthouse Annex A. 
St. Gabriel's is an example of Carpenter Gothic church architecture.  It is at 414 Pine Avenue, and is on the National Register of Historic Places.
Some interesting small towns near Titusville are LaGrange, Mims, and Oak Hill.  Perhaps the best beach in Florida is Canaveral National Seashore.
---
RECOMMENDED TITUSVILLE RESTAURANT
DIXIE CROSSROADS
1475 Garden Street
Titusville, Florida 32796
Tel: 321-268-5000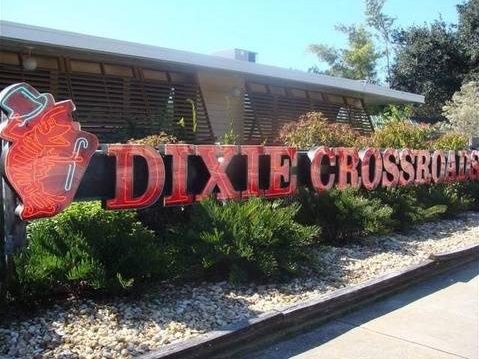 A trip to Titusville can be even more fun if you take the time to dine at Dixie Crossroads.
This restaurant features fresh fish and shrimp from nearby Port Canaveral.  They also have a wide variety of food that will satisfy those of you who don't like seafood.
You can feed the fish and turtles in the outside ponds while you are waiting for your table.  I have never had to wait very long.
Read more about Dixie Crossroads.
---
THINGS TO DO IN TITUSVILLE FLORIDA
Kennedy Space Center Visitor Complex: Located at SR 405, Kennedy Space Center, FL 32899, this complex offers a unique opportunity to explore space through exhibits, interactive experiences, and even the chance to meet an astronaut. 
Valiant Air Command Warbird Museum: Located at 6600 Tico Road, Titusville, FL 32780, this museum offers a collection of over 50 aircraft, ranging from pre-WWI to modern jets, and provides a glimpse into the history of aviation.
Playalinda Brewing Company: Located at 305 S. Washington Ave, Titusville, FL 32796, this brewery offers a range of craft beers, food, and live entertainment in a laid-back atmosphere. 
Space View Park: Located at 8 Broad Street, Titusville, FL 32796, this park offers a scenic view of launches from Kennedy Space Center and a monument to the Apollo missions. 
American Space Museum & Space Walk of Fame: Located at 308 Pine St, Titusville, FL 32796, this museum honors the pioneers of space exploration and features exhibits on space history, artifacts, and memorabilia. 
Canaveral National Seashore: Located at 212 S Washington Ave, Titusville, FL 32796, this seashore offers a pristine beach, nature trails, and a chance to view wildlife such as manatees and sea turtles. 
Enchanted Forest Sanctuary: Located at 444 Columbia Blvd, Titusville, FL 32780, this sanctuary offers hiking trails, educational exhibits, and a chance to explore Florida's natural environment. 
Spell House: Located at 1200 Riverside Drive, Titusville, FL 32796, this historic house offers a glimpse into the lifestyle of a wealthy family in the early 20th century. 

Sand Point Park: Located at 101 N Washington Ave, Titusville, FL 32796, this park offers a scenic riverfront location, a playground, and a chance to watch rocket launches from nearby Kennedy Space Center.
---
ALL ABOUT TITUSVILLE FLORIDA
---
TITUSVILLE FLORIDA GOOGLE INTERACTIVE MAP
---
---

Our Facebook page has more than 128,577 followers who love off the beaten path Florida: towns, tourist attractions, maps, lodging, food, festivals, scenic road trips, day trips, history, culture, nostalgia, and more.  We post articles every day.  Please check it out and if you like it, we would appreciate a "like" from you.
---
By Mike Miller, Copyright 2009-2023
Florida-Back-Roads-Travel.com
Florida Back Roads Travel is not affiliated with or endorsed by Backroads, a California-based tour operator which arranges and conducts travel programs throughout the world.