COCOA, FLORIDA

Cocoa, Florida Things To Do, Lodging, Dining, & Real Estate At End Of Article
Cocoa, Florida is about one hour east of Orlando on SR-528, also known as the Martin Andersen Beachline Expressway because it ends up in Cocoa Beach. It has a population of about 19,000.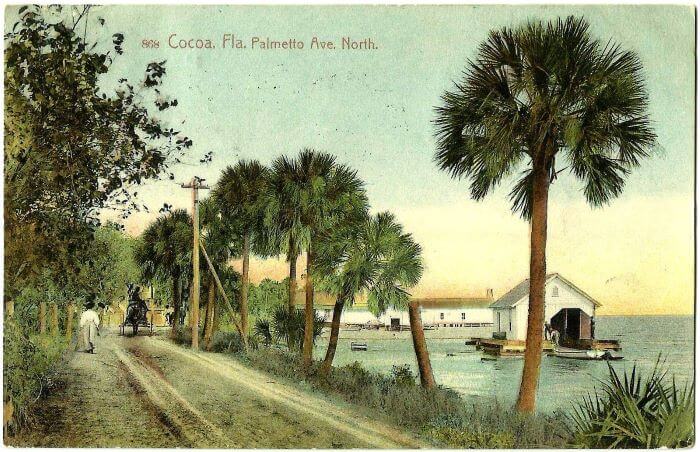 You do not go through any Florida towns along the way from Orlando.  It a straight shot across rural lands to the white sand beaches of Brevard County.

We old timers knew it as the Beeline Expressway until the PR people got involved.  They wanted the Orlando tourists to know where the beach was.
They didn't really care if people knew that Martin Andersen was the former publisher of the Orlando Sentinel who helped keep the secret of the land purchases being assembled for Walt Disney World.

Cocoa is in the heart of Brevard County and the Space Coast. Take the bridges across the Indian and Banana Rivers and you will be in Cocoa Beach.
HISTORY OF COCOA, FLORIDA
Cocoa was founded by early settlers, mostly fishermen, before the Civil War. The area was first called Indian River City, but the U.S. Postal Department said the name was too long.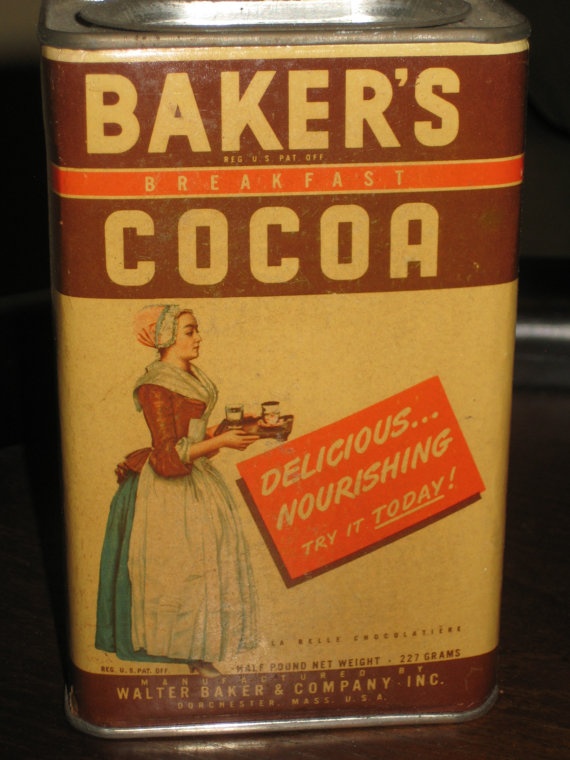 How Cocoa Got Its Mail and (probably) Its Name
Several stories still circulate among Cocoa old timers as to how the town got its name.
The version I prefer is the one that said the mail used to come by river boat and was placed in an empty tin box labeled Baker's Cocoa.  The box was nailed to a piling in the river next to downtown.

One of the earliest hotels in the area was Cocoa House. It was located on the Indian River lagoon in downtown Cocoa. The photo below is courtesy of the State Archives of Florida.
In any event, the good citizens got the U.S. Postal Department to accept the name, and the rest is history. It has been called Cocoa since 1884.
The town was a typical little Florida fishing village until the U.S. government started buying up all the land across the Indian River on North Merritt Island.
This was in Sputnik Cold War era of the 1950's, and they would create a huge missile base. Cocoa's population would soon boom and so would Cocoa Beach.
Kennedy Space Center changed the nature of Cocoa Florida and Brevard County forever. The County grew from 23,653 people in 1950 to 230,006 by 1970.
No other place in the United States had ever grown that fast. It may still be a record.
The huge population explosion resulted in a lot of problems. Schools were overcrowded, roads and bridges were congested, and there was a huge housing shortage.
The federal government didn't do much to help; it was left to the County and State to solve the problems, along with private developers.
Those problems have been largely solved since the bad old days. It is a fun place to visit and a great place to live.
Today, in 2023, Brevard County has about 602,000 people.
I lived in Brevard County for many years, and have seen much of its transformation. One of the nicest changes has been the rebirth of Cocoa Village.
This is the name of downtown Cocoa, and it began to redevelop in the early 1970's. What was then a drab little downtown was converted into a beautiful pedestrian oriented village of shops and restaurants.
One of the old landmarks that survived for awhile after the development of Cocoa Village was the Brevard Hotel on the Indian River.
The reborn downtown area attracted several large condominium projects, and the wrecking ball made short work of the old Brevard Hotel and it was replaced by a modern condominium, Oleander Pointe.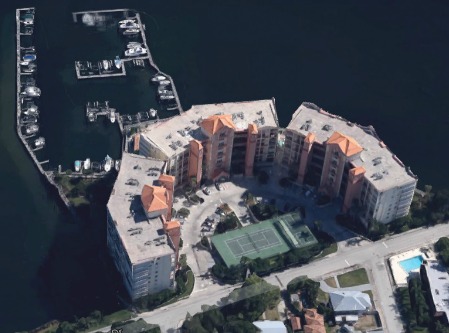 Oleander Pointe, Cocoa, Florida
Cocoa has done a good job of restoring and preserving many of its old buildings. The Cocoa Village Playhouse is a good example.
The theater looks very much today as it does in the historic photo above when it was known as the Aladdin Theater. 
It is on the National Register of Historic Places and provides excellent community theater and performing arts.
Learn more at Cocoa Village Playhouse. 
One of the historic places I love to visit in downtown Cocoa is Travis Hardware.  It is formally known as the S.F. Travis Hardware Co. and has been in business since 1892. 
This old fashioned hardware store is still owned and managed by the same family. Travis "Mac" Osborne is the current owner and has run it since 1983.

The store has more than 3,000 house accounts, many of whom are third and fourth generation customers.  The store is still operating in the original building with high tin ceilings and old fashioned rolling ladders.
The store has no air conditioning. They do a lot of special orders, but also have plenty of good things in stock.  If they don't have it, they can get it for you.

Almost 50 years ago I kept my boat at Whitley's Marina a block or two away on Delannoy Avenue. 
I could usually get what I needed from Travis without having to go to a more expensive marine supply store.
One time I bought an old fashioned galvanized oval washtub to give baths to Duke, my German Shepherd.
It makes me happy to know this great old place is still in business.
Cocoa is within an easy half hour drive of all major areas of interest in Brevard County.
Cocoa Beach and Cape Canaveral are to the east, Rockledge, Melbourne and Palm Bay to the south, and Titusville to the north.

Kennedy Space Center is a short drive to the north.
The drive along the west side of the Indian River from Williams Point through Cocoa Village and down to Bonaventure is one of the most beautiful stretches of Florida you will ever see. 
Read more about this and other Scenic Drives in Central East Florida.
COCOA ATTRACTIONS
Kennedy Space Center, SR-405, Kennedy Space Center, FL. Plenty of exhibits and tours. The kids especially love this place. Tel: 866-737-5235

Brevard Zoo , 8225 North Wickham Road, Melbourne, FL. The zoo is home to more than 550 animals representing 165 species from North and South America, Australia and Africa.

Cocoa Beach Pier, 401 Meade Avenue, Cocoa Beach. A Historical Landmark on the Florida Space Coast. Good shops, food, and people watching. It is one half mile north of SR-520 just off SR-A1A.
As mentioned earlier, if you are in Orlando, take the Beach Line to Cocoa.  If you are on I-95, take Exit 202 and follow SR-520 east into downtown Cocoa.
RECOMMENDED COCOA RESTAURANT
---
Cafe Margaux
220 Brevard Avenue
Cocoa, Florida 32922 
Tel: 321-639-8343 

Cafe Margaux is in the heart of Cocoa Village, a great place to take in the sights, shopping, dining and entertainment.

When I'm visiting the village, I always try to have lunch or dinner here.  It is a great place for fine upscale dining.
Even though I've lived in Florida most of my life, I always wear long pants when dining at this upscale restaurant.  
Depending on the time of year, if it's not too cold or too hot, it's fun to dine outside in their beautiful patio.
Everything here is delicious, especially their seafood. You can usually find grouper, salmon and mahi on the menu.
---
COCOA, FLORIDA INTERACTIVE GOOGLE MAP
---
---
ALL ABOUT COCOA FLORIDA
---
---

Our Facebook page has more than 129,275 followers who love off the beaten path Florida: towns, tourist attractions, maps, lodging, food, festivals, scenic road trips, day trips, history, culture, nostalgia, and more.  We post articles every day.  Please check it out and if you like it, we would appreciate a "like" from you.
---
By Mike Miller, Copyright 2009-2023
Florida-Back-Roads-Travel.com
Florida Back Roads Travel is not affiliated with or endorsed by Backroads, a California-based tour operator which arranges and conducts travel programs throughout the world.