GARY R. MORMINO
Gary R Mormino was born, of this I am sure, but I don't know when or where. He is alive and well and living in the Tampa Bay area.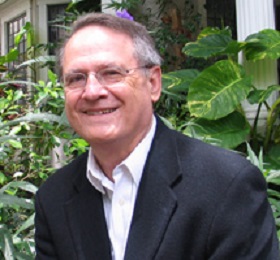 In addition to being a Florida author, he is a full professor of history at the University of South Florida, and has written and edited several books about Italian Americans and one large work about Florida.
He has taught at USF since 1977.
A graduate of Millikin University (B.A.) and the University of North Carolina at Chapel Hill (Ph.D.), Mormino has written extensively on immigration and urban America.
His most important work about Florida, in my opinion, is "Land Of Sunshine, State of Dreams".
I highly recommend it as an accurate look at the social history of modern Florida.  This is the part of Florida's long history that I am most familiar with and most interested in.
Mormino paints an enchanting picture of how millions of people have moved to Florida, especially since World War Two, and created a megastate of continual cultural and economic change.
I have lived in Florida since 1960 and watched our population almost quadruple in that period.
Florida author Gary Mormino captures the spirit of growth that propelled Florida from the smallest state in the Confederacy to the fourth largest in the country.
His words convey the bittersweet feelings we all have about the pros and cons of Florida's fantastic growth.
He writes about Florida's transformation during the modern period.
He tells about the days of the Old South, the vanishing Florida that we all loved, land booms and hotels and tourism, agricultural empires and Florida Crackers.
Some of Gary Mormino's books include:
(1987) The Immigrant World of Ybor City: Italians and Their Latin Neighbors in Tampa, 1885-1985 With George E. Pozzetta
(1991) Spanish Pathways in Florida, 1492-1992 Editor, with Ann L. Henderson
(2002) Immigrants on the Hill: Italian-Americans in St. Louis, 1882-1982 (2002)
(2003) Italian Americans and Florida with Ilaria Serra
(2005) Land of Sunshine, State of Dreams: A Social History of Modern Florida
Some of his works are available at Gary R Mormino at Amazon.
---
---
---
Our Facebook page has more than 88,112 followers who love off the beaten path Florida: towns, tourist attractions, back road maps, lodging, festivals, highway maps, scenic road trips, day trips, history, culture, nostalgia, and more.
Take a look. If you enjoy what you see, please give us a like.
---
Subscribe to our Free Ezine, Florida Heritage Travel