Kevin McCarthy was born in 1940 and lives in the Gainesville, Florida area. He is a Professor of English at the University of Florida in addition to being one of the most prominent Florida authors.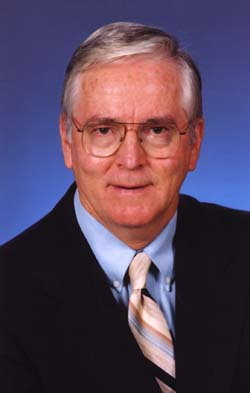 Kevin McCarthy the Florida Author
He likes to point out that he is not the actor who starred in many Hollywood flicks including "Invasion Of The Body Snatchers".
The color photo on the right is the author and professor we are discussing.
The black and white photo further below on the right is the academy award nominated actor of "Body Snatcher" fame.
When the actor died in September 2010, our website received a record amount of traffic on this page from people looking for information.
The academic interests of our Kevin McCarthy include English language and linguistics, history of the English language and Floridiana.
Among his hobbies are Irish ancestry and the history of Florida.
He also teaches a course on the maritime history of Greece to American college students on the Greek island of Paros.
He and his wife spend a month each summer lecturing on cruise ships sailing in and around Europe.
He is a Renaissance Man, someone who knows a lot in depth about a broad range of subjects.
He has even written about Florida Gator football, and Florida outhouses. Talk about diversity!
McCarthy has perhaps published more books about Florida subjects of any other Florida authors discussed on our website.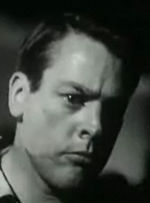 Kevin McCarthy the Actor
My favorite Florida book with his name on it is "The Book Lover's Guide To Florida".
He was the editor of this book that is a literary travel guide to Florida.
It is divided into 10 Florida regions, and discusses Florida authors, poets, historians and others who have lived or spent significant time in these regions.
It has 510 pages and lists over 2,200 authors and 5,000 books. It is an interesting time trip through Florida literary history.
Since the book was written in 1992, don't look for the Florida authors who came to prominence after then.
This book is a great addition to the library of every lover of Florida and Florida authors.
In this age of the GPS, I love this book because it gives the addresses of the places where many of the literary celebrities lived. Not all of them, but many.
I get a thrill of plugging in an address and driving right up to the former home of a famous author.
For example, 5169 Tenth Avenue North in St. Petersburg was the home of Jack Kerouac, author of "On The Road", closely associated with the Beat Generation and Beatniks.
All of McCarthy's books are easy to read. Many of them are illustrated beautifully. A good example is his book on Florida lighthouses.
ABOUT KEVIN MCCARTHY FLORIDA BOOKS
Kevin McCarthy is either the author, co-author or editor of the following books that have Florida themes:
(1990) Nine Florida Stories By Marjory Stoneman Douglas
(1990) Florida Lighthouses
(1992) The Book Lover's Guide To Florida: Authors, Books and Literary Sites
(1993) African Americans In Florida
(1993) The Gators and the Seminoles: Honor, Guts and Glory
(1994) Twenty Florida Pirates
(1995) Black Florida
(1996) Twentieth Century Florida Authors
(1997) Guide to the University of Florida and Gainesville
(1998) Baseball In Florida
(1999) Native Americans In Florida
(2000) Christmas In Florida
(2002) Florida Outhouses
(2003) Aviation In Florida
(2003) Fightin' Gators: A History Of The University of Florida
(2004) Apalachicola Bay
(2005) Over Southeast Florida
(2008) St. Johns River Guidebook
(2009) Suwannee River Guidebook
(2007) African American Sites In Florida
Some of the dates listed above may not be the original publication date.  In some cases they denote the paperback version.
He has also written extensively about non-Florida subjects. His entries on Amazon.com take up several pages.
His books are available at Kevin McCarthy at Amazon.com .
Enjoy your Florida literary and heritage travel with this talented author.