LAKE PLACID, FLORIDA

Lake Placid, Florida Things To Do, Lodging, Dining, & Real Estate At End Of Article
Lake Placid, Florida is a small town in Highlands County.  Its nearest big neighbor is Sebring 15 miles to the north through rolling hills and fragrant orange groves along US-27.
It's population is about 2,500 but the nearby surrounding communities raise the actual population to about 21,000 folks who say they live in Lake Placid.  
Lake Placid is surrounded by 29 freshwater lakes that provide some of the best fishing and water sports available anywhere. 
HISTORYOF LAKE PLACID, FLORIDA
The town's history begins in 1925, when Lake Stearns, its original name, was founded. It was the center of a large citrus operation started by A. H. Devane, Ernest Morrow, and E. E. Stewart.
Dr. Melvil Dewey: Lake Placid Pioneer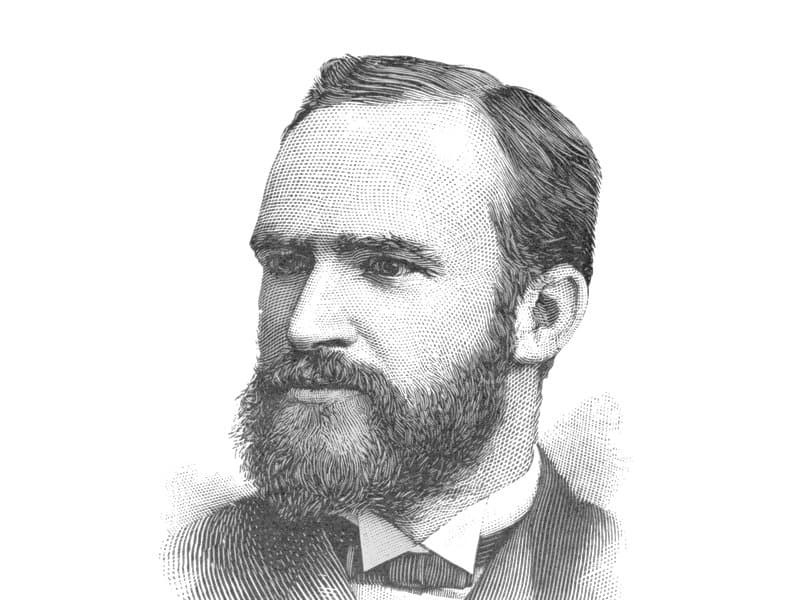 Dr. Melvil Dewey, the inventor of the Dewey Decimal System, bought a lot of acreage in the area. 
His system was used in countless thousands of libraries to manage book collections.
He also invented a simplified way of spelling that never caught on.  An example is how he shortened his birth name to Melvil by dropping off the "le."
He also briefly used his system to change his last name to "Dui", but finally dropped that idea.
Dewey was the founder of the Lake Placid Club in New York, and convinced the town and state to go along with changing the name of Lake Stearns to Lake Placid.

LAKE PLACID, FLORIDA TODAY
Citrus is still an important part of the regional economy. 

During the heyday of the booming citrus industry, the Lake Placid Tower was built with a fantastic view of thousands of acres of groves and numerous lakes.

The tower still stands, but is no longer open to the public for a trip to the top.
The town is a mecca for Florida mural lovers, with more than 40 murals painted on downtown and throughout the town.
It is known as "The Town of Murals", and these murals transform what was a typical little Florida town into an outdoor art gallery.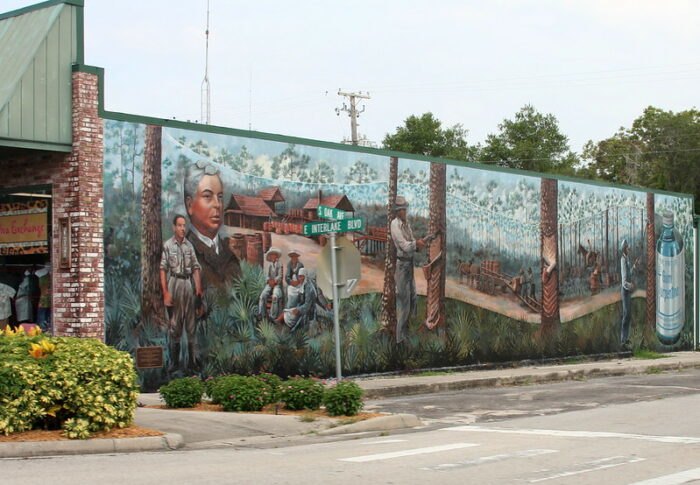 Lake Placid Mural on Building
Flickr/Richard Elzey
The murals depict the history, culture and interesting facts about the area. Found on almost every building in town, they form a free outdoor art gallery.
A visit to the Chamber of Commerce or most retail shops will allow you to purchase a mural guide to get the most from the tour.
Lake Placid is also famous for producing 90 percent of the world's caladium bulbs.  The town's other nickname is the Caladium Capital of the World. 
To celebrate this distinction, the town holds an Annual Caladium Festival.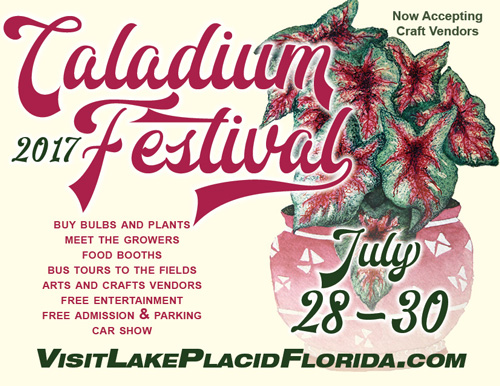 In addition to all things caladium, you will find art, jewelry, and other arts and crafts, as well as plants and bulbs to grace your yard.
The July festival has grown and attracts visitors from around the state, and organizers have added live entertainment and an antique car show to the agenda.
If you miss the festival, most growers have bulbs available for sale.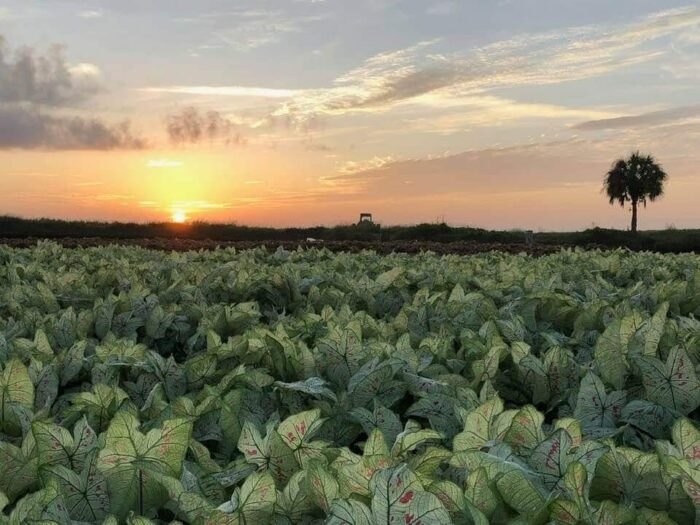 Lake Placid Caladium Field
Greater Lake Placid Chamber of Commerce
There is usually an antique car show, along with all kinds of caladium competitions.  They even have a swamp buggy display.  

Things To Do In Lake Placid Florida
Lake Placid is a good place to start a day trip around the lakes in the area, including Lake Placid and Lake June-In-Winter.
The area has a distinctly charming rural feel although many large residential developments, such as Placid Lakes, sprawl over the area.
Henscratch Farms Winery is west of Lake Placid and is worth a visit. There are also several neat little Mom and Pop type resort hotels along the shore of Lake June-In-Winter making it an appealing vacation destination.

Two other locations draw many visitors:
The American Clown Museum and School, where almost 1800 clowns have "earned their noses" to go out and share laughter, love and smiles.
Also known as Toby's Clown School after the founder, the school still trains new clowns and works with area hospitals to spread joy.
The Lake Placid Historical Society and Depot Museum is located in the original train depot and features 4 galleries of local historical artifacts.
To see Florida in the original state, consider a visit to Lake June-In-Winter Scrub State Park.  This sand scrub preserve is part of the Florida State Parks system.
With its half-mile nature trail, it is best suited for bird watching, hiking and fishing, and you can take a canoe or kayak on the lake.
While there is no camping or amenities, there are a variety of protected plants and animals living here that you may come across, including the gopher tortoise.
You may also see an Eastern indigo snake, Florida scrub lizard, bald eagles and ospreys, as well as larger animals such as white-tailed deer, and occasionally you might spot a bobcat or black bear.
For a more refined park experience, you might visit the nearby Highlands Hammock State Park. This park is filled with old growth hammocks, and has nine trails, an elevated boardwalk and a tram. It also offers camping and equestrian trails.
Also make time to take a self-guided tour at Archbold Biological Station, where scientists and educators conduct long-term ecological research on native plants and animals.

An interesting day trip is to go south from downtown Lake Placid along SR-17, also known locally as Old State Road 8. It will take you down to the ghost towns of Venus and Old Venus about 12 miles south through rolling grove country.
In 2013, Lake Placid was named "America's Most Interesting Town" by Reader's Digest, which only showcased what residents have known for years.
From the many lakes and natural beauty to murals to wine to clowns, you can't help but be charmed by this jewel in the state.

---
 ALL ABOUT LAKE PLACID, FLORIDA
---
LAKE PLACID, FLORIDA INTERACTIVE MAP
---
---

Our Facebook page has more than 128,577 followers who love off the beaten path Florida: towns, tourist attractions, maps, lodging, food, festivals, scenic road trips, day trips, history, culture, nostalgia, and more.  We post articles every day.  Please check it out and if you like it, we would appreciate a "like" from you.
---
By Mike Miller, Copyright 2009-2023
Florida-Back-Roads-Travel.com
Florida Back Roads Travel is not affiliated with or endorsed by Backroads, a California-based tour operator which arranges and conducts travel programs throughout the world.