Central East Florida Heritage and History
CENTRAL EAST FLORIDA
HERITAGE AND HISTORY
By  Mike Miller August 21, 2023

Central East Florida heritage and history is an intriguing blend of Old Florida and the high tech space age.  
The area began to attract settlers in the years immediately following the end of the Civil War in 1865.   Prior to that, it was pretty much a "no man's land".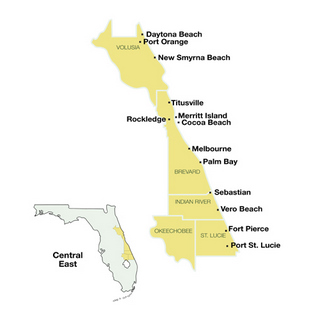 The beginning of the space age was at Cape Canaveral in the early 1950's. The heritage is still being made with the space program in Brevard County and the racing legends at Daytona Speedway.
This heritage is shared by all 5 counties in this region. Each county has its fair share of sites that are an important part of Central East Florida heritage and history.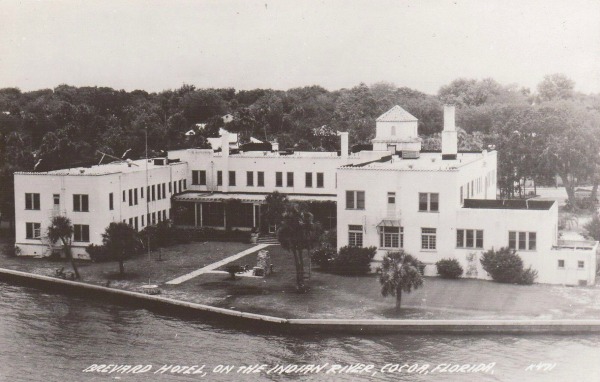 Early settlements were in Ormond, Titusville, Cocoa, EauGallie, Melbourne, Sebastian and Fort Pierce.  In those early days, life revolved around the Indian River Lagoon.
Fishing provided a livelihood, and the communities were tied together by riverboat transportation in the years before the railroad.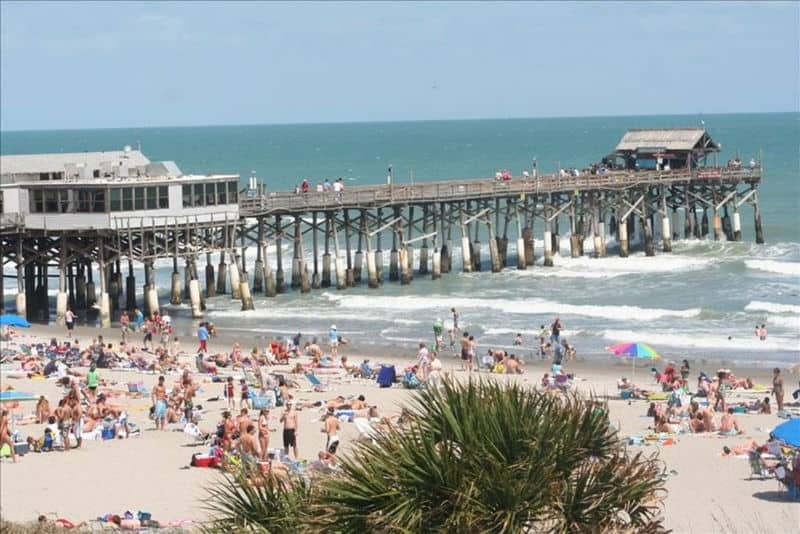 Henry Flagler began extending his railroad south from St. Augustine, and one by one most of these little towns were served by the railroad and began to grow.
The area includes a great diversity of towns and attractions. It starts in the north with Daytona Beach and its International Speedway and world famous beaches. 
It's center is anchored by Cape Kennedy. The Space Age exists contentedly among the old Florida towns of Titusville, Cocoa and Melbourne.  It is the modern part of Central East Florida heritage and history.
CENTRAL EAST FLORIDA
HERITAGE AND HISTORY SITES
Here is a list of 141 Central East Florida heritage sites listed by county. The County Seat is also listed.  Here's a neat trick for you:  highlight any of the sites below, then right click and it will take you to the site's webpage on the internet.

BREVARD: Titusville
Alma Clyde Field Library of Florida History
American Police Museum and Hall of Fame
Barton Avenue Residential District
Brevard Museum of History and Science
Cape Canaveral Air Force Station
Central Instrumentation Building
Cocoa Main Street
Cocoa Village Playhouse
Community Chapel of Melbourne Beach
Crawlerway
Downtown Melbourne Association
Grant General Store
Headquarters Building
Hotel Mims
Indian River Lagoon Scenic Highway
Kennedy Space Center Visitor Complex
LaGrange Church and Cemetery
Launch Complex 39
Launch Complex 39, Pad A
Launch Complex 39, Pad B
Launch Control Center
Liberty Bell Memorial Museum
McLarty Treasure Museum
Melbourne Beach Pier
Missile Crawler Transporter Facilities
Old Haulover Canal
Operations and Checkout Building
Porcher House
Press Site--Clock and Flag Pole
Rockledge Drive Residential District
Sebastian Fishing Museum
Sebastian Inlet State Park
St. Gabriel's Episcopal Church
St. Joseph's Catholic Church
St. Luke's Episcopal Church and Cemetery
Titusville Commercial District
Valencia Subdivision Residential District
Valiant Air Command Warbird Museum
Vehicle Assembly Building, High Bay and Low Bay
INDIAN RIVER: Vero Beach
City Hall - City of Sebastian Offices
Driftwood Resort
Indian River Citrus Museum Heritage Center
Indian River County Courthouse
Indian River Lagoon Scenic Highway
Laura Riding Jackson Home Preservation Foundation
Maher Building
Main Street Vero Beach
Marion Fell Library
McKee Botanical Garden
Pelican Island National Wildlife Refuge
Pueblo Arcade
Royal Park Arcade
Spanish Fleet Survivors & Salvors Camp Site
Vero Beach Railroad Station
Vero Beach Woman's Club
OKEECHOBEE: Okeechobee
Kissimmee Prairie Preserve State Park
Okeechobee Battlefield
ST. LUCIE: Fort Pierce
Arcade Building
Cresthaven
Fort Pierce Inlet State Park
Fort Pierce Magnet School of the Arts
Fort Pierce Site
Ft. Pierce Main Street, Inc.
Heathcote Botanical Gardens
Moores Creek Bridge
Old Fort Pierce City Hall
St. Lucie County Historical Museum
St. Lucie Village Historic District
UDT Seal Museum
Urca de Lima
VOLUSIA: Deland
African American Museum of the Arts
All Saints Episcopal Church
Amos Kling House
Bethune-Cookman College Historic District
Black Heritage Museum
Blue Spring State Park
Bulow Creek State Park
Canaveral National Seashore
City Island
Connor Library History Museum
Coronado Historic District
Cypress Street Elementary School
Daytona Beach Bandshell
Daytona Beach Partnership
Daytona Beach Surfside Historic District
DeBary Hall Historic Site
DeLand Hall
DeLand Memorial Hospital Museums
DeLand Naval Air Station Museum
DeLeon Springs State Park
Dickinson Memorial Library and Park
Downtown DeLand Historic District
Dunlawton Ave Historic District
El Pino Parque Historic District
Fred Dana Marsh Museum
Gamble Place Historic District
Grace Episcopal Church and Guild Hall
Halifax Drive Historic District
Halifax Historical Museum
Holly Hill Municipal Building
Hontoon Island State Park
Howard Thurman House
Jackie Robinson Ball Park
Lake Helen Historic District
Lippincott Mansion
Main Street DeLand Association
Mary McLeod Bethune Home
Moulton Wells House
Museum of Arts and Sciences and Center for Florida History
New Smyrna Beach Historic District
New Smyrna Museum of History
New Smyrna Sugar Mill Ruins
Nocoroco
Orange City Town Hall
Ormond Beach Community Enrichment Center
Ormond Beach Main Street, Inc.
Ormond Beach Woman's Club
Pioneer Settlement for the Creative Arts
Ponce de Leon Inlet Light Station
Port Orange F.E.C. Railway Freight Station
Rogers House
Ross Hammock Site
S. Cornelia Young Memorial Library
S.H. Kress and Co. Building
Seabreeze Historic District
Seabreeze United Church
Seminole Rest
South Beach Street Historic District
South Peninsula Historic District
Southern Cassadaga Spiritualist Historic District
Southwest Daytona Beach Black Heritage District
Spruce Creek Mound Complex
Stetson University Campus Historic District
Sugarmill Botanical Gardens
Thursby House
Tomoka State Park
Turtle Mound
U.S. Post Office
West DeLand Residential District
White Hall - Bethune-Cookman College
Woman's Club of New Smyrna
CENTRAL EAST FLORIDA TOWNS AND CITIES
Learn about the towns and cities in this region.
---

Our Facebook page has more than 128,577 followers who love off the beaten path Florida: towns, tourist attractions, maps, lodging, food, festivals, scenic road trips, day trips, history, culture, nostalgia, and more.  We post articles every day.  Please check it out and if you like it, we would appreciate a "like" from you.
---
By Mike Miller, Copyright 2009-2023
Florida-Back-Roads-Travel.com
Florida Back Roads Travel is not affiliated with or endorsed by Backroads, a California-based tour operator which arranges and conducts travel programs throughout the world.