Peter Matthiessen was born in New York City in 1927 and died in upstate New York in 2014.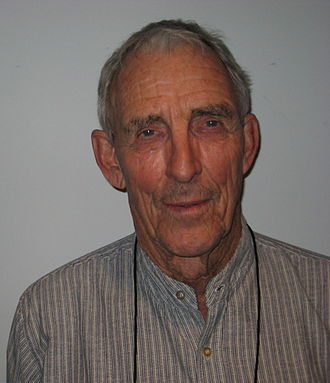 He was an activist and writer who created many books that won awards for both fiction and nonfiction.
One of his nonfiction classics is "The Snow Leopard", an account of his search in the Himalayas for the elusive snow leopard.
In addition to nature and travel books, he also was active in Native American activisim.
His book "In The Spirit of Crazy Horse" tells the story of Leonard Peltier and the incident where two FBI agents were killed.
His inclusion among our Florida authors is because of his novel "Shadow Country".  This huge 900 page book is the partly fictional and partly nonfictional story of the life of Edgar "Bloody" Watson.
Mr. Watson was born in 1855 and died in 1910.
Watson lived on one of the Ten Thousand Islands, a swampy area of mangrove islands on the edge of the Everglades in Southwest Florida near Everglades City and Chokolskee.
He was a planter who reportedly killed his migrant workers each year after their work was done and buried them on his island.
Watson used to buy his supplies on Chokoloskee Island at the Smallwood Store.
One day a large posse of local people gathered at the store and shot him to death when he came in for supplies.
"Shadow Country" is a revised and edited version of three books first published by Peter Matthhiessen in the 1990s:
"Killing Mr. Watson", the original story of the killing of Edgar Watson at the Smallwood Store in Chokoloskee, 
" Lost Man's River", a subsequent story of one of Mr. Watson's sons who tries to find out if Mr. Watson was really a killer, 
and
"Bone by Bone", a third book that is the recounting of the Watson incident from the perspective of Mr. Watson himself, as if he's telling the story.
These books, whether read as a trilogy or one by one, paint a fascinating picture of the Florida Everglades and Southwest Florida back in the day.
Most people read the three novels separately rather than the larger "Shadow Country" collection.