PINEDA CROSSING BAR & GRILL

2515 Roberts Road
Melbourne, Florida 32940
321-259-7760.

Pineda Crossing is one of the reasons I miss living in Brevard County. Its address says Roberts Road, but it is really on the west side of U.S.-1 just south of the Pineda Causeway in the Palm Shores area north of Melbourne between Suntree, Viera and Rockledge.
The menu is loaded with mostly delicious American favorites like seafood and steaks, with a few exotic specialties like Jambalaya and Blue Crab Bisque thrown in for delightful measure.

Pineda Crossing was born in 1996 from the remodeling of an old biker bar by Bob and Kathy Popp. The plain outside of the building conceals the ambiance and fine dining you will find inside. Remember the old saying "don't judge a book by its cover". The interior makes you feel welcome the moment you step inside. The walls and shelves are stacked with interesting artifacts including many hickory shafted golf clubs.

The magnificent wooden bar is strategically located between the two dining rooms and is a nice place to relax while waiting for our table. They serve great drinks and the ambiance is comfortable and homey.

Bob and Kathy take care of the management and hospitality, and their Chef and part owner is Rand Morgan, graduate of the CIA (Culinary Institute of America). He is arguably the best gourmet chef in Brevard County.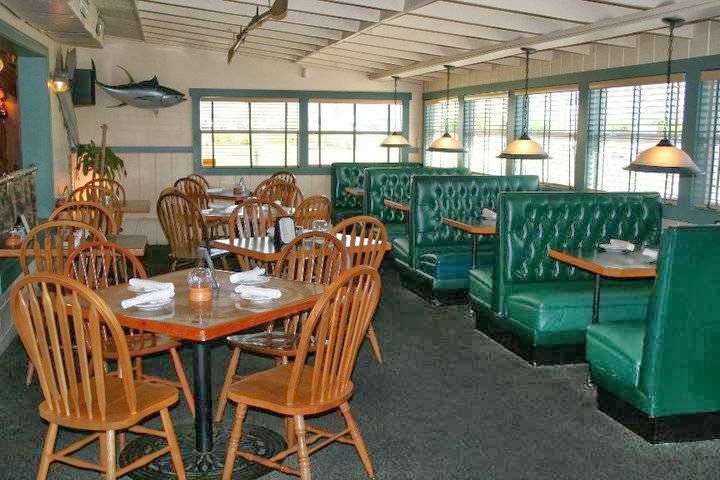 Pineda Crossing is open for lunch and dinner, and the lunch crowd includes local business people including the staffs of nearby Florida Today and USA Today. You know it has to be good or these newspaper people would write bad things about it.

The menu is incredibly diverse. It always features two or three fresh fish, steak and chop specials, along with some pasta dishes. These specials change nightly, and are in addition to their standard delicious seafood and steak offerings.

My favorite dinners here include their fresh daily catch. I love their blackened grouper. I also like that most ethnic of American foods, fried chicken. One of their signature dishes is Chicken Augusta, a pan-fried chicken breast served with mashed sweet potatoes and vegetables and served with pecan-honey vinaigrette.

They have wonderful large fresh salads, and many desserts including one of the best Key Lime pies in the State of Florida.

This is such a special place for me that my sweetheart of long ago held a birthday party for me here, one of those "ending in zero" birthdays that could have been gloomy except for the great food and good company in this wonderful establishment.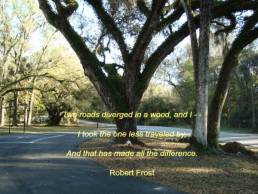 Over 65,000 followers can't be wrong. Learn about off the beaten path Old Florida, historic towns, attractions,  festivals, scenic drives and more.
Like Us On Facebook
Return From Pineda Crossing To Florida Restaurants