10 Oldest Towns in Florida
10 OLDEST TOWNS IN FLORIDA
By  Mike Miller July 16, 2023

Most of us realize that St. Augustine is the oldest city in Florida and is considered by most historians to be the oldest continuously inhabited European-established settlement in the United States of America.
Location Map of 10 Oldest Florida Cities
It was founded by Spain in 1565, well before 1607 when the English founded the second oldest city in America, Jamestown, Virigina.
A list of 10 anything on a website will generate disagreement, so we are using the official incorporation dates of Florida cities as recorded by the Florida League of Cities.
There are no doubt some older unincorporated places, but we will save them for another list.  It is also true that many of the places on this list were settled before they were officially incorporated.
Click on the link for each city below and learn more about its history and what it's like today.
---
St. Augustine, founded in 1565 by the Spanish, holds the distinction of being the oldest continuously occupied European settlement in the continental United States.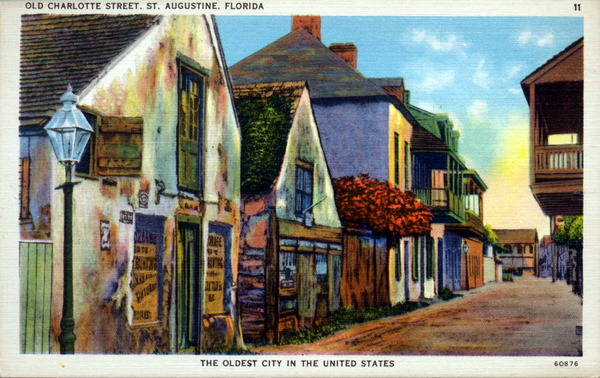 St. Augustine Old Charlotte Street
---
Pensacola was founded in 1559 by the Spanish explorer Don Tristán de Luna y Arellano. It was destroyed by a hurricane, and it wasn't until 1698 that the Spanish established a more permanent settlement.  This is why St. Augustine claims the title of "oldest continuously occupied."
Pensacola Harbor
---
Tallahassee became the capital city of Florida and has a rich history as a territorial capital, playing a significant role in the state's political and cultural development.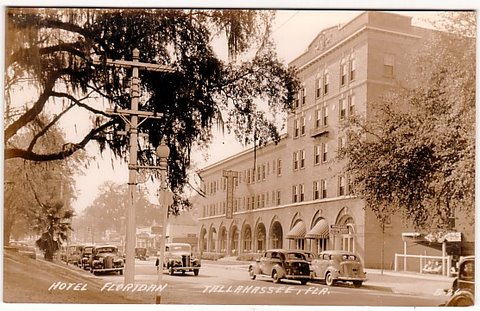 Tallahassee Hotel Floridan
---
Fernandina Beach, originally settled around 1811, prospered as a strategic seaport city due to its location on the north end Amelia Island at the St. Marys River.  It prospered with trade and maritime activities.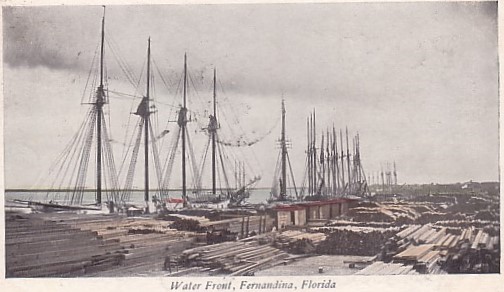 ---
Quincy was settled in the early 1820s and emerged as an important center for tobacco and cotton production during the plantation economy that thrived in the years before the Civil War.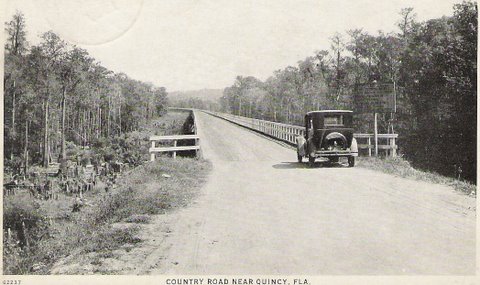 Old Country Road, Quincy, Florida
---
Key West was settled long before it was incorporated. The first settlers were Cubans and Bahamian loyalists.  It became renowned for its maritime trade and location as a hub for shipping and fishing.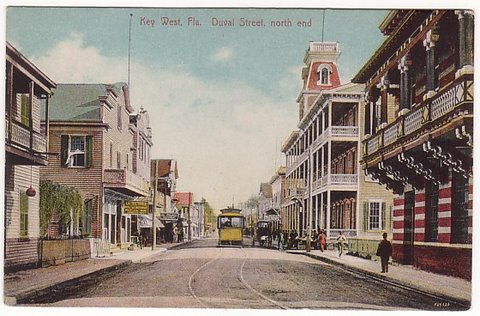 Key West Duval Street
---
Apalachicola was settled in the early 1800s and flourished as a bustling trade center along the Apalachicola River, serving as a key port for cotton and timber shipments. It also developed a strong fishing and oystering industry.
Apalachicola Post Office
---
Jacksonville began to be settled in the 1820s at a location on the St. Johns River named Cow Ford because of its use as a shallow cattle crossing. It grew into the largest city in Florida because of its strategic location, thriving seaport, and robust economy that embraced trade, industry, and tourism.
Jacksonville Hotel Windsor
---
Micanopy was named for a Seminole chief that had large cattle operations in the area.  It began to attract settlers in the 1830s and grew into what is today one of the state's most charming small towns.
Old Building in Micanopy
---
Milton was established in 1844 as a timber center on the Blackwater River. It prospered because of Northwest Florida's abundant natural resources which played a crucial role in its economic growth.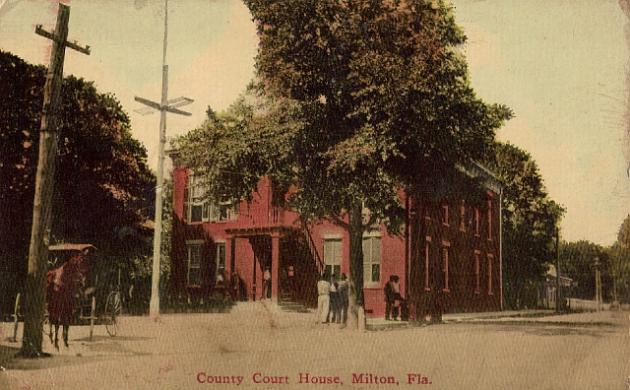 Milton Courthouse
---
---

Our Facebook page has more than 128,577 followers who love off the beaten path Florida: towns, tourist attractions, maps, lodging, food, festivals, scenic road trips, day trips, history, culture, nostalgia, and more.  We post articles every day.  Please check it out and if you like it, we would appreciate a "like" from you.
---
By Mike Miller, Copyright 2009-2023
Florida-Back-Roads-Travel.com
Florida Back Roads Travel is not affiliated with or endorsed by Backroads, a California-based tour operator which arranges and conducts travel programs throughout the world.