DAYTONA BEACH BIKE WEEK

Updated March 9, 2021
Daytona Beach Bike Week is an annual event that usually starts in the first full week of March and extends over a period of 10 days. 

Almost one half million people attend this event during one or more of the days it is held.  That's a huge crowd for a city with a population of only 61,000.
There is always plenty going on during bike week.  You can enjoy motorcycle races, parties, concerts and various street festivals.  It has become one of the most popular motorcycle rallies in the country.

It all began back in 1937 as the Daytona 200, a 200 mile motorcycle race that now takes place at the Daytona International Speedway.  The first races were held on a 3.2 mile race course on the white sands of Daytona's beach, just as the first NASCAR races were also held there.
State Archives of Florida, Florida Memory, http://floridamemory.com/items/show/101347. Photographer: Dale M. McDonald (1949-2007)
The races were not held during the World War Two years because of fuel rationing, but people still gathered in town for what was informally called Bike Week.  In 1947, the motorcycle race began to be held again and was promoted by Big Bill France, one of the founders of NASCAR and owner of the Daytona International Speedway.

One of the things that bikers and wannabes love to do is take a ride on The Loop.  Portions of this drive are described on this website at Central East Florida Day Trips. It is beautiful and full of nature.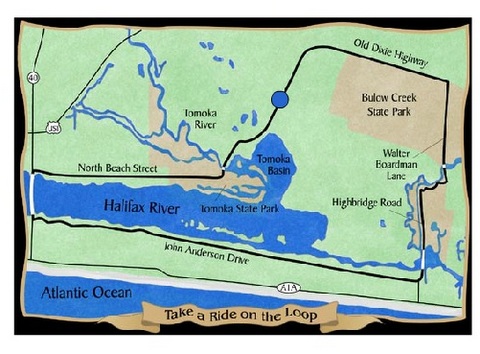 The Loop starts in Ormond Beach at the foot of the State Road 40 bridge and goes north through canopied trees to Highbridge Road. 
From there the route heads west and through some of the most beautiful marshes and hammocks in Florida, and south again on Old Dixie Highway back to Ormond Beach.

The trip is about 22 miles long and is full of beauty every mile of the way.

There are thousands of hotel and motel rooms in Daytona Beach and some of the surrounding towns like St. Augustine, DeLand, Mount Dora and Orlando.  It's an annual pilgrimage with fun for all, bikers and nonbikers alike.

---
---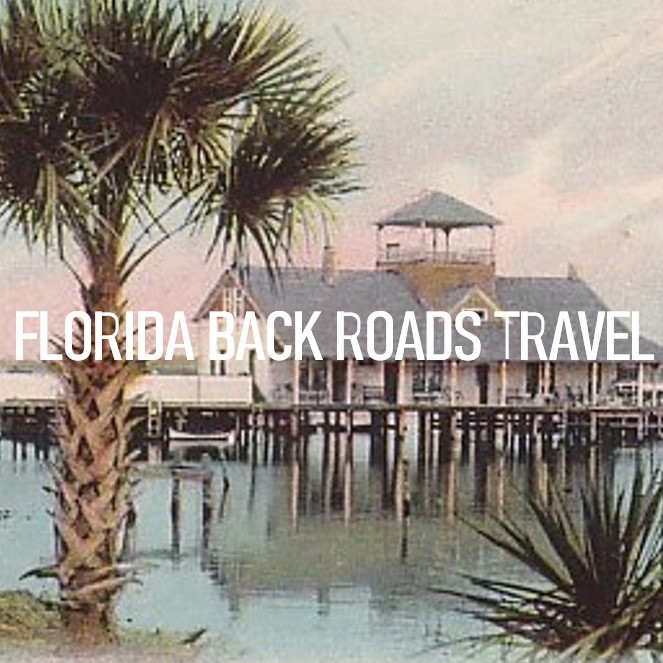 Our Facebook page has more than 111,287 followers who love off the beaten path Florida: towns, tourist attractions, maps, lodging, food, festivals, scenic road trips, day trips, history, culture, nostalgia, and more. 
Take a look. If you enjoy what you see, please give us a like.
---
---
Florida Back Roads Travel is not affiliated with or endorsed by Backroads, a California-based tour operator which arranges and conducts travel programs throughout the world.
By Mike Miller, Copyright 2009-2021 Florida-Back-Roads-Travel.com