The North Central Florida day trips and one tank trips recommended on our website are off the beaten path and show you why north Florida is considered southern in culture.  I-10 is the major east-west interstate in this region and crosses Florida from Pensacola to Jacksonville.
The exits along I-10 are jammed up with fast food restaurants, gas stations and motels.  This is the way to go if you are in a hurry and don't care much about scenery.
The town signs you do see at these exits usually point to towns a few miles off the super highway.  You begin to have fun and see Old Florida when get off the interstate and hookup with the less traveled Florida backroads.
There are many state and county highways off the interstate that offer better scenery and a look at real towns. In Florida, some back roads are even four-laned.
Shown below are a few North Central Florida day trips that I recommend.
North Central Florida Scenic Drives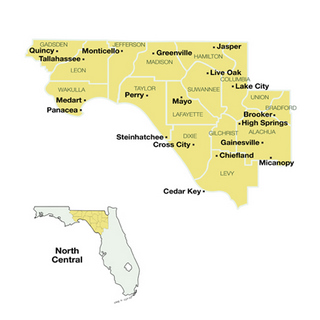 ---
Quincy to Greenville on US-90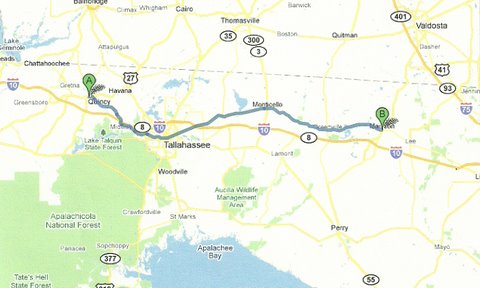 US-90 from Quincy to Madison through Tallahassee, Monticello and Greenville. Old southern towns with Victorian houses, plantations, farms and old Florida flavor. About 80 miles.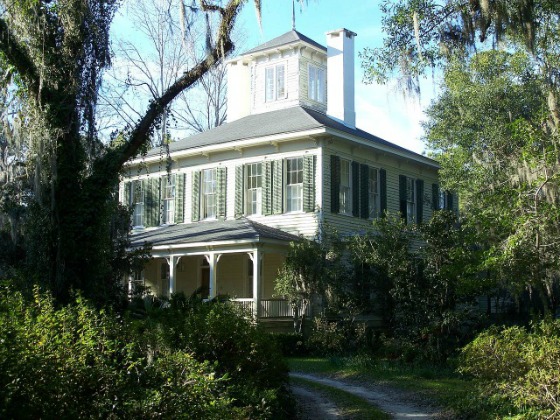 Bailey-Brinson House, Monticello
---
Pensacola to Carrabelle on US-98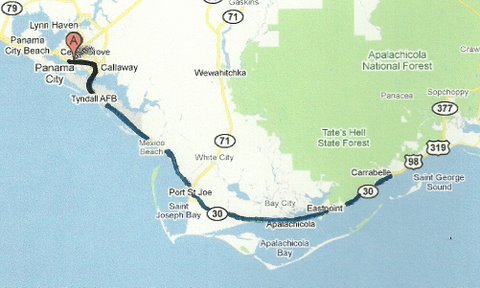 US-98 from Panama City to Carrabelle through Port St. Joe and Apalachicola. Great white beaches and ocean views. About 80 miles.
Apalachicola Downtown
---
Gainesville to Cedar Key on SR-24
SR-24 from Gainesville to Cedar Key through Bronson, Otter Creek and Archer.Visit the University of Florida, then see the sunset at Margaritaville, Jr. About 57 miles.
Grave of Bo Diddley, Bronson, Florida
---
---
Gainesville to Micanopy and McIntosh on US-441
US-441 from Gainesville to Micanopy and McIntosh across Paynes Prairie south to the Alachua/Marion County Line. This is known as "The Old Florida Heritage Highway". You will see wildlife, rolling hills, antiques and art along this corridor. About 12 miles.
Herlong Mansion, Micanopy
---
Micanopy to Cross Creek on CR-346 and CR-325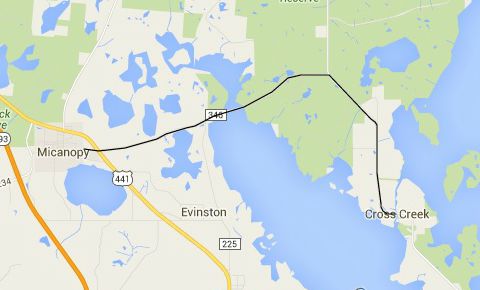 From US-441 at Micanopy go east on SR-346 until you come to SR-325, then go south to Cross Creek. This is the village where Majorie Kinnan Rawlings wrote The Yearling and other great stories about Florida crackers and their lives. About 10 miles.  A great little side trip is south to Evinston and the Wood & Swink general store and post office.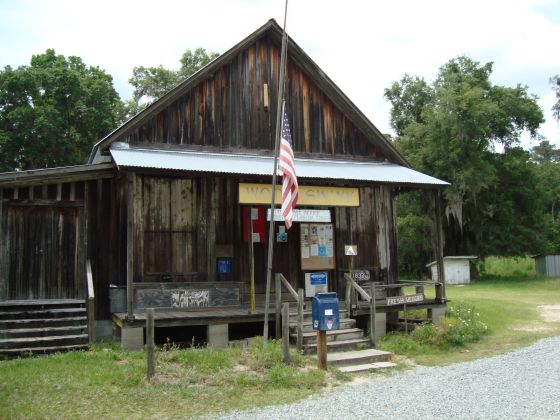 Wood and Swink Store, Evinston
---
Cross Creek to Marjorie Kinnan Rawling's Grave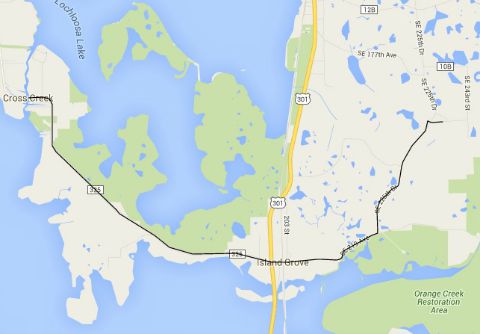 From Cross Creek go east on Country Road 325 to Island Grove and go across US-301 on SE 219 Avenue. After a couple of miles you come to SE 225 Road, a well maintained country dirt road. Keep going another couple of miles to the right fork of SE 189 Avenue. You will find Antioch Cemetery, the final resting place of Marjorie Kinnan Rawlings and her husband, Norton Baskin. About 8 miles.
Marjorie Kinnan Rawlings Grave, Island Grove
---
White Springs to Suwannee along Suwannee River
The Suwannee River Trip from North to South.  Take CR-136 and SR-136 through Live Oak to Dowling Park.  From Dowling Park take SR-250 across the river to County Road 251.  South on CR-251 south to US-27.  South on US-27 to just west of Branford.  South from just west of Branford on CR-349 and SR-349 through Old Town just west of Fanning Springs to Suwannee.  You will never be far from the Suwannee River but sometimes on one side or the other with bridges many miles between.  Click here for information on the towns you will pass through.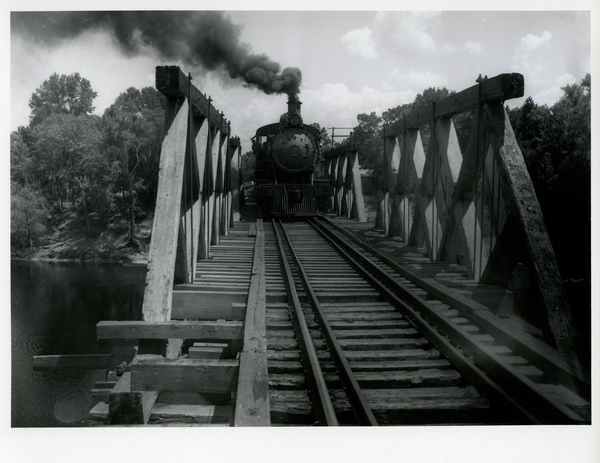 Dowling Park Bridge in the Old Days
---
Big Bend Scenic Byway from Apalachicola to St. Marks

An official Florida Scenic Highway, the Big Bend Scenic Byway begins on the west at Apalachicola and extends along the coast to St Marks at its eastern limit.  The route meanders through Franklin, Liberty, Wakulla, and Leon Counties as shown on the official route map above.
The trip is about 220 miles.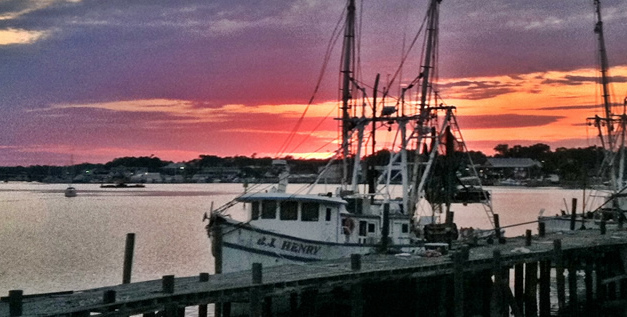 Carrabelle, Florida