10 LARGEST CITIES IN FLORIDA
By  Mike Miller Updated August 23, 2023

The list of 10 largest cities in Florida is somewhat of a moving target from census to census.
Florida is the fastest-growing state in United States. The population is now more than 22 million.  
Some of the more recent planned developments going back to the 1950s and 1960s have now become major population centers.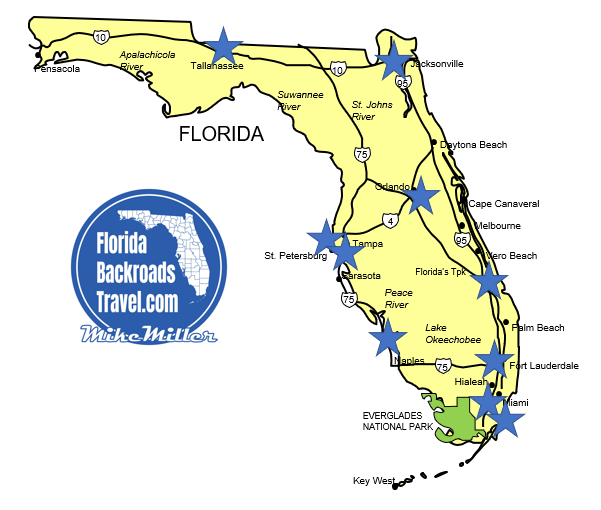 Location Map of 10 Largest Florida Cities
Florida also has the distinction of having the largest city by land area in the United States:  Jacksonville.
Some of the large cities are in huge metropolitan areas that dwarf the populations of the city.
Enjoy reading about Florida's 10 largest cities.
---
JACKSONVILLE:  971,319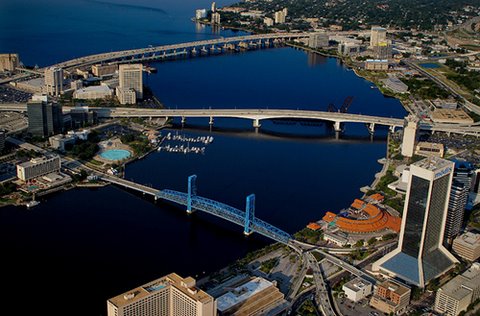 St. Johns River in Downtown Jacksonville
Jacksonville is located in Northeast Florida.  It has a rich history and many diverse industries and service company headquarters.
As the largest city by land area in the contiguous United States, Jacksonville occupies a strategic location near the point where the St. Johns River meets the Atlantic Ocean.
This has made it a large port for imports such as automobiles and container products.  It also has a sizable paper mill industry.
It is close to popular Jacksonville Beach and Atlantic Beach, and the city attracts visitors with its coastal charm and outdoor recreational opportunities.
Jacksonville is also celebrated for its cultural scene, hosting numerous music festivals, art galleries, and theaters.
With a thriving sports culture, highlighted by the NFL's Jacksonville Jaguars, Jacksonville is a destination that seamlessly blends urban amenities with natural splendor, captivating locals and tourists alike.
Although the largest city by population, Jacksonville has incorporated most of Duval County, so it's density is less than many other cities on our list.
Jacksonville University and the University of North Florida are excellent academic institutions in the city.
---
MIAMI:  449,514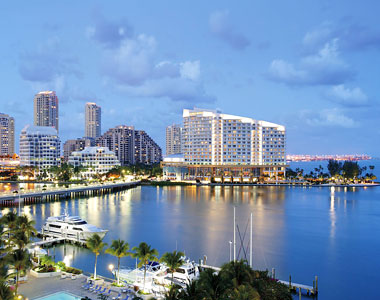 View to Brickell Isle from Downtown Miami
Miami is in southeastern Florida and is a vibrant and cosmopolitan metropolis that epitomizes the fusion of diverse cultures and a glamorous lifestyle.
Nestled between Biscayne Bay and the wilderness of the Everglades, Miami enjoys a prime coastal location that has made it an iconic destination worldwide.
Renowned for its stunning beaches, such as South Beach with its iconic Art Deco architecture, Miami offers a tropical paradise for sun-seekers and water enthusiasts.
However, Miami's allure extends beyond its picturesque coastline and beautiful skyline.
The city is a melting pot of cultures, with a strong influence from Latin America, resulting in a vibrant culinary scene, energetic nightlife, and a rich tapestry of art and music.
Miami's unique blend of glamour, international flair, and cultural diversity make it a captivating destination that continues to fascinate and inspire visitors from around the globe.
---
TAMPA:  398,173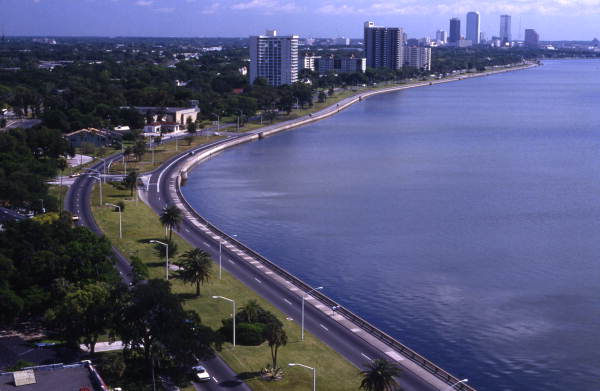 Bayshore Boulevard on Tampa Bay
Tampa is located in Central West Florida and is known for its vibrant blend of coastal beauty, cultural heritage, and thrilling attractions.
The city enjoys a prime location that offers stunning waterfront views and access to pristine beaches. However, Tampa's allure extends beyond its natural splendor.
The city is most noted for its world-class theme parks, including Busch Gardens Tampa Bay, which combines exhilarating rides with captivating wildlife encounters.
Additionally, Tampa boasts a rich sports culture, with the NFL's Tampa Bay Buccaneers and the NHL's Tampa Bay Lightning calling the city home.
Tampa University is a notable college located in the historic Tampa Bay Hotel built more than a century ago. The University of South Florida is also located in Tampa.
From its historic Ybor City district, known for its Cuban and Italian influence and thriving nightlife, to its renowned museums and performing arts venues, Tampa offers diverse experiences that appeal to visitors of all interests.

---
ORLANDO:  316,081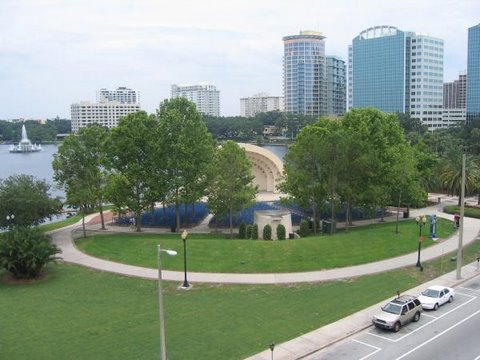 Eola Park in Downtown Orlando
Orlando is in Central Florida and is world-renowned and known as the ultimate destination for family fun and thrilling adventures.
Located inland, Orlando captivates visitors with its sprawling theme parks and attractions that have become synonymous with the city.
Home to Walt Disney World Resort, which includes the magical Magic Kingdom, Epcot, Disney's Hollywood Studios, and Disney's Animal Kingdom, Orlando offers enchantment and wonder for all ages.
The city is also celebrated for Universal Orlando Resort, featuring Universal Studios Florida, Islands of Adventure, and the mesmerizing Wizarding World of Harry Potter.
Beyond the theme parks, Orlando boasts a vibrant dining and nightlife scene, upscale shopping centers, and an array of championship golf courses.
The state's largest institution of higher learning, University of Central Florida, is located here.
With its sunny climate, Orlando has rightfully earned its reputation as the ultimate playground for adventure and imagination, ensuring unforgettable experiences for visitors from around the globe.
---
ST. PETERSBURG:  261,256
Downtown St. Petersburg on Tampa Bay
St. Petersburg is a city located on the Gulf Coast of Florida. It offers beautiful beaches, an active art scene, and a rich cultural heritage.
Situated between Tampa Bay and the Gulf of Mexico, St. Petersburg has a waterfront location that provides lovely sunsets and numerous outdoor activities.
The city is known for its arts and culture, with the Salvador Dali Museum showcasing a vast collection of the surrealist master's works.
The downtown area features art galleries, theaters, and restaurants. St. Petersburg has historic neighborhoods, parks, and museums, offering a blend of natural beauty and cultural experiences.
It is a destination worth visiting for art enthusiasts, beach lovers, and those seeking a relaxed coastal lifestyle.
---
Port St. Lucie is a city located on Florida's Treasure Coast. Situated in the southeastern part of the state, it enjoys a scenic location near the Atlantic Ocean, offering great beaches and picturesque waterways.
Outdoor enthusiasts can partake in boating, fishing, and water sports in the area.
Notably, Port St. Lucie has gained recognition as a top golfing destination, featuring world-class courses like the PGA Village that attract golf enthusiasts worldwide.
The city's relaxed atmosphere, combined with its abundance of recreational activities, makes it an appealing choice for those seeking a laid-back coastal lifestyle and a haven for golfers.
---
HIALEAH:  220,292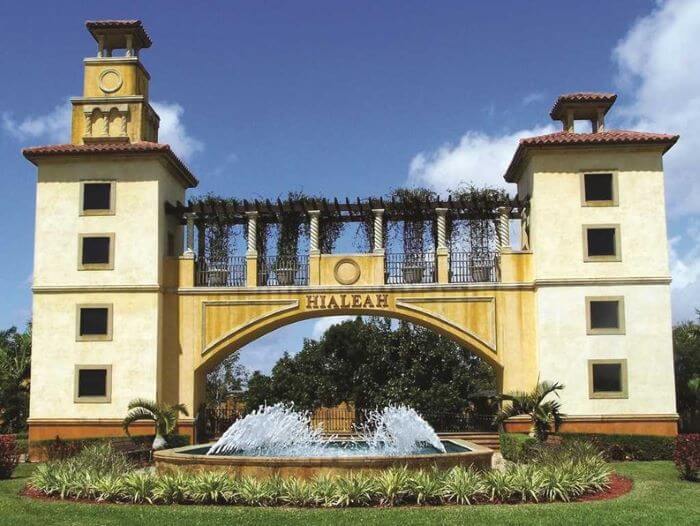 Entrance Feature in Hialeah
Hialeah is in Miami-Dade County adjacent to the City of Miami and Miami Springs.  It is known for its rich cultural heritage and diverse community, and stands out as a hub of Hispanic culture and tradition.
It has more Cuban-Americans in its population than any other city in the United States.
The city is most noted for its lively atmosphere, characterized by colorful street murals, vibrant festivals, and a thriving culinary scene that showcases the flavors of Latin America and the Caribbean.
Hialeah is also recognized for its horse racing legacy, with the iconic Hialeah Park Race Track attracting racing enthusiasts and history buffs alike.
The race track only has one race a year these days, for quarter horses.  The rest of the complex is a casino.
With its close proximity to Miami and its unique blend of cultural vibrancy, Hialeah offers a distinct and authentic experience, providing visitors with a taste of the vibrant Hispanic culture that thrives in the heart of South Florida.
---
CAPE CORAL:  216,992
Aerial View of Cape Coral
Cape Coral is on the southwestern Gulf Coast of Florida and is a modern city known for its waterfront views and an abundance of canal systems.
Situated near Fort Myers, Cape Coral is renowned for its extensive network of over 400 miles of navigable canals, earning it the title of "Waterfront Wonderland."
This unique feature allows residents and visitors alike to enjoy boating, fishing, and other water-based activities right from their own backyards.
The city's laid-back atmosphere, coupled with its myriad of outdoor recreational opportunities, makes it a haven for nature lovers and those seeking a tranquil coastal retreat.

---
TALLAHASSEE:  201,731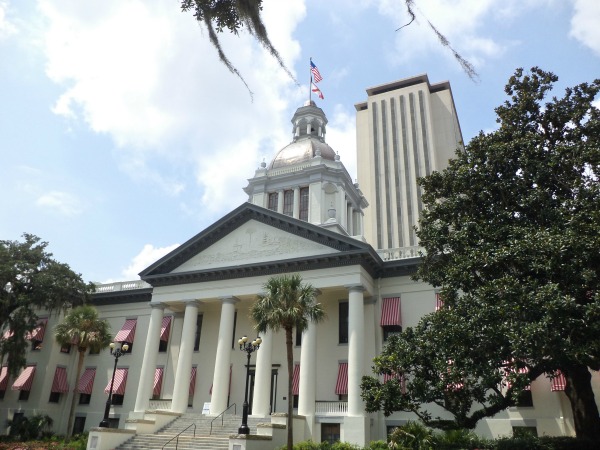 Florida State Capitol in Tallahassee
Tallahassee is located in North Florida and serves as the capital city of the state.  It holds a rich historical and political significance.
Tallahassee stands as a gateway between the Deep South and the Sunshine State.
The city is most noted for its prominence as the political hub of Florida, housing the state's government institutions, including the Capitol building.
Tallahassee is also home to Florida State University and Florida A&M University, both renowned for their academic excellence and vibrant college culture.
The city's charming blend of old and new is showcased through its historic districts, antebellum architecture, and thriving arts scene.
Surrounded by natural beauty, with nearby state parks and forests, Tallahassee offers ample opportunities for outdoor exploration and adventure.
With its unique blend of history, politics, education, and natural beauty, Tallahassee stands as a dynamic city with a distinct identity and a rich tapestry of experiences.
---
FORT LAUDERDALE:  183,146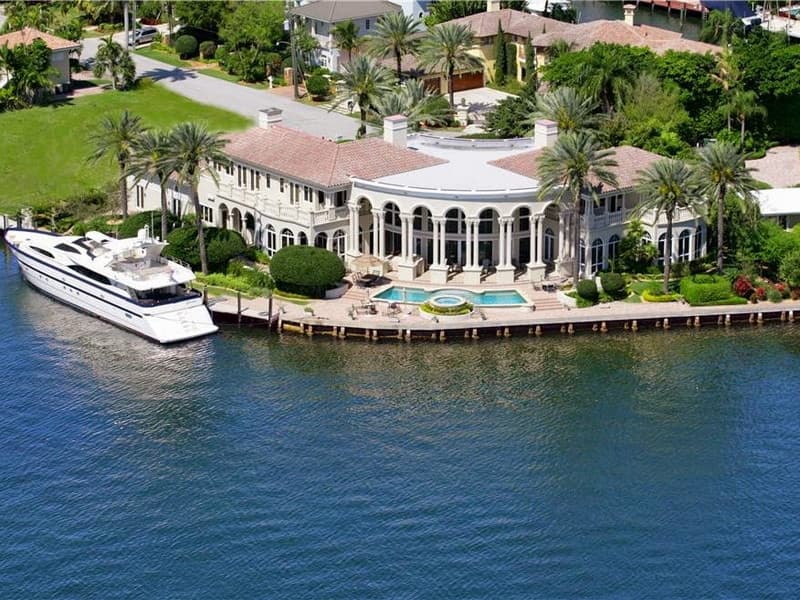 Home on the New River in Fort Lauderdale
Fort Lauderdale is in Southeast Florida and is a captivating city renowned for its stunning beaches, vibrant boating scene, and bustling entertainment district.
Located just north of Miami, Fort Lauderdale enjoys a prime position on the Atlantic Ocean, offering miles of pristine coastline and crystal-clear waters.
The city is most noted for its picturesque beachfront, including the iconic Fort Lauderdale Beach, which attracts sun-seekers, water sports enthusiasts, and beachgoers from around the world.
Additionally, Fort Lauderdale's intricate network of canals has earned it the nickname "Venice of America," making it a paradise for boating and yachting enthusiasts.
The city's vibrant downtown area, known as Las Olas Boulevard, boasts a vibrant nightlife, upscale shopping, and a diverse culinary scene.
With its perfect blend of natural beauty, maritime charm, and urban sophistication, Fort Lauderdale offers a dynamic and alluring coastal experience for residents and visitors alike.
---
---

Our Facebook page has more than 128,577 followers who love off the beaten path Florida: towns, tourist attractions, maps, lodging, food, festivals, scenic road trips, day trips, history, culture, nostalgia, and more.  We post articles every day.  Please check it out and if you like it, we would appreciate a "like" from you.
---
By Mike Miller, Copyright 2009-2023
Florida-Back-Roads-Travel.com
Florida Back Roads Travel is not affiliated with or endorsed by Backroads, a California-based tour operator which arranges and conducts travel programs throughout the world.