Southeast Florida Fish Camps
and
Mom and Pop Motels
Southeast Florida fish camps and Mom and Pop motels are on Lake Okeechobee and at various spots in the Florida Keys.  The ever increasing value of waterfront property in this Gold Coast area of Florida has turned many old fish camps into high rise condominiums or trendy waterfront restaurants.
A few still remain, and some of them offer rustic lodging in the authentic Old Florida style.  Others are great places to fish. There are still some Mom and Pop motels on the ocean.  There is something for everybody in Southeast Florida.
Here Are Some Southeast Florida Fish Camps
Jensen Beach is a small community on the west bank of the Indian River Lagoon that separates Hutchinson Island, a barrier island, from the Atlantic Ocean. This is salt water country, and a great location for one of the most unusual Florida fish camps.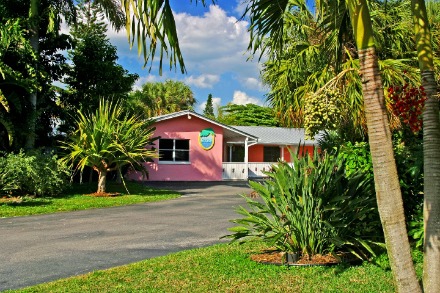 Even though River Palm Cottages & Fish Camp is technically a fish camp, only about 15% of their guests are fishermen. More than twenty Key West style guest quarters are scattered among 7.2 acres of lush tropical plants. The cottages are extremely quiet.
River Palm has a 4.0 out of 5.0 TripAdvisor rating.
Here Are Some Other Southeast Florida Fish Camps
River Palm, Jensen Beach
Macks Fish Camp, Krome Avenue, Miami
Big Pine Key Fishing Lodge
Dolphin Marina and Cottages, Little Torch Key
Old Wooden Bridge Fishing Camp, Big Pine Key
Slim's Fish Camp, Lake Okeechobee
J&S Fish Camp, Lake Okeechobee
Slim's Fish Camp, Belle Glade
---
Return To Florida Backroads Travel Home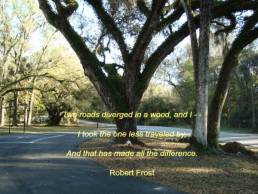 Over 67,000 followers can't be wrong. Learn about off the beaten path Old Florida, historic towns, attractions,  festivals, scenic drives and more.
Like Us On Facebook