FLORIDA SMALL TOWNS
June 28, 2020
We know many of you are limiting travel during these uncertain times.  Although we continue to feature trips and places to visit, we are not encouraging you to visit them until it is safe.  We want to support Florida's attractions and businesses during this situation, and hope you will plan to visit them when things get better.  In the meantime, enjoy them virtually from the comfort of your home. 

Here are 16 small Florida towns that we have visited and enjoyed.  All told, our website now has articles featuring more than 160 towns.  What you see here is only a small sample of what we have.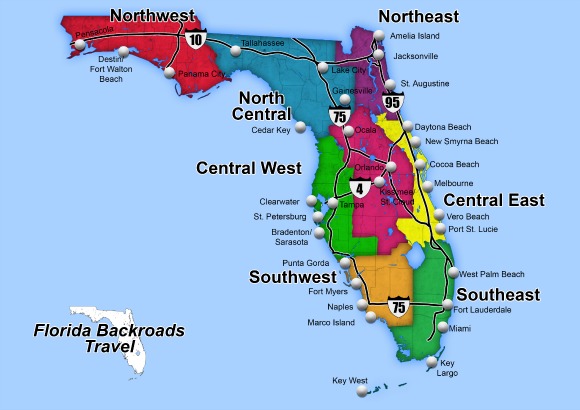 The population of a town does not always define "small" in this case.  Some relatively large Florida towns, though high in population, have still retained that small town Old Florida feeling we love so much.
You can click on any photo to visit our article about that town.  Each article includes maps, photos, histories, dining and lodging.

SOME FAVORITE FLORIDA SMALL TOWNS BY REGION
NORTHWEST FLORIDA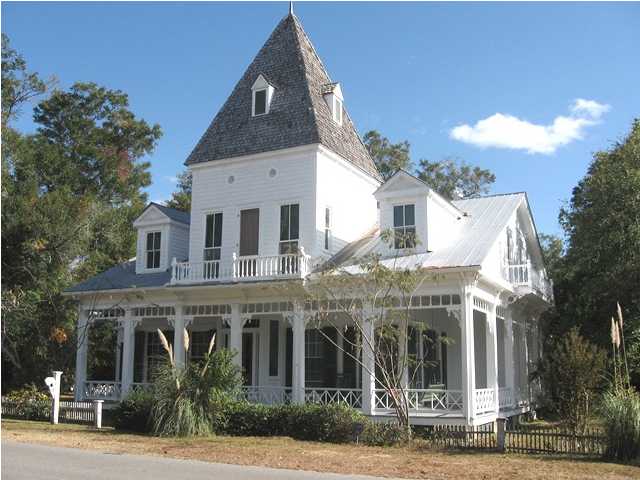 MILTON is one of the oldest cities in Florida, incorporated in 1844 before Florida became a state.  Florida was still a territory and did not achieve statehood until the following year, 1845.
---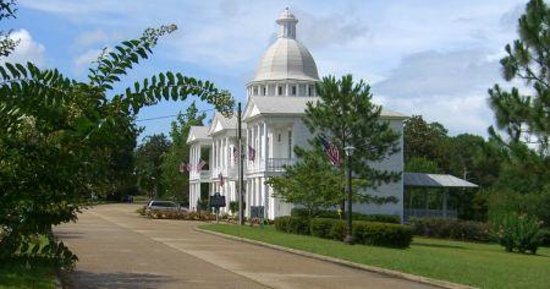 DEFUNIAK SPRINGS is one of the prettiest of Florida towns.  Numerous Victorian era homes encircle little Lake DeFuniak, and it's at times difficult to tell the old homes from the new ones built in the same Colonial Revival and Queen Anne styles.

---
NORTH CENTRAL FLORIDA
MELROSE is a quiet unincorporated residential community about halfway between Jacksonville and Gainesville.  Many artists and writers are attracted to the town because of its quiet beauty.  The rustic streets, many of them unpaved, are canopied by ancient oaks draped with Spanish moss. 
---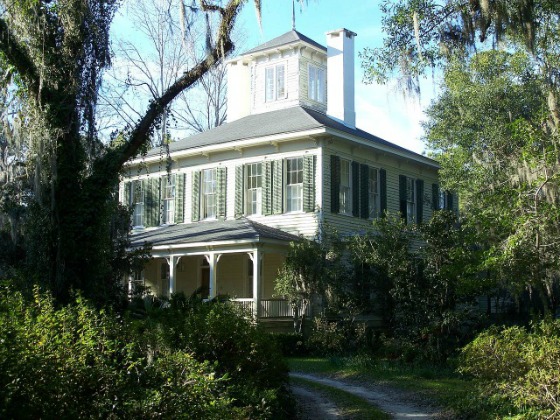 MONTICELLO  is a pretty little town with giant oak trees forming canopy streets and a lot of old restored homes, many of them going back to before the Civil War. Many of these homes were restored during the Great Depression of the 1930's.
---
NORTHEAST FLORIDA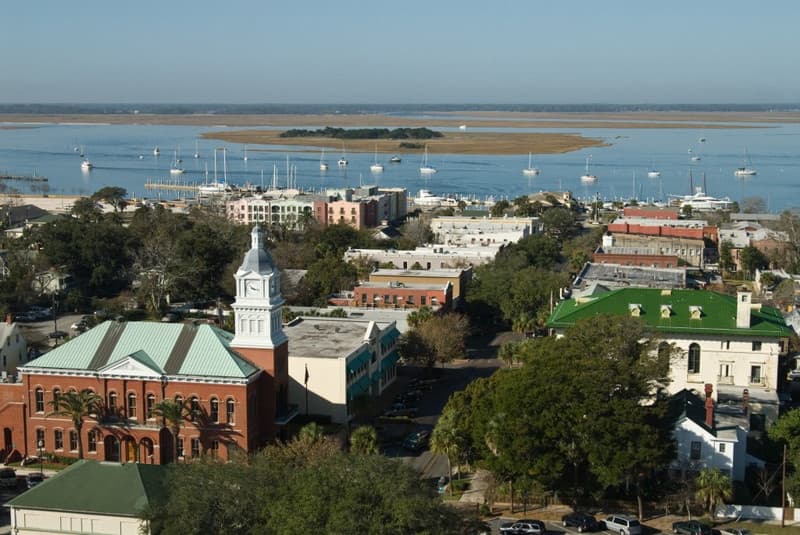 FERNANDINA BEACH is as far north as you can go in Florida.  It is on the St. Marys River that forms the Georgia state line.  It was one of Florida's first major cities.  The downtown area of the town preserves and displays many of the old historic buildings.  
---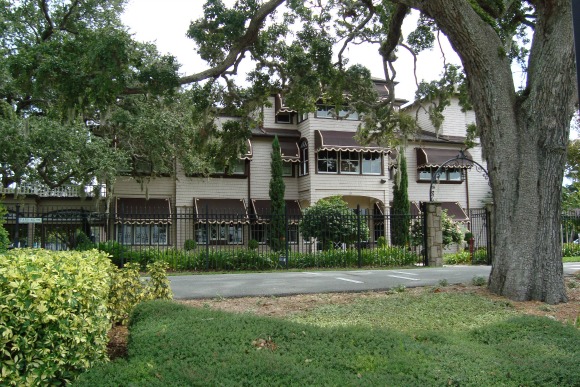 ORMOND BEACH is the first town north of Daytona Beach on Florida's east coast. Part of the town is on the mainland and the rest is across the Halifax River on the Atlantic Ocean barrier island.

---
CENTRAL EAST FLORIDA
MELBOURNE BEACH is a quiet bedroom community of about 3,000 people on the barrier island across the Indian River Lagoon from the larger city of Melbourne.  It is Brevard County's oldest beach community.
---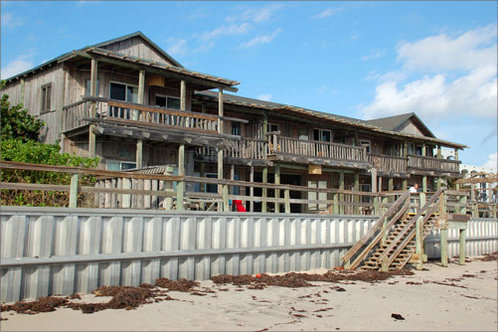 VERO BEACH has three areas that are almost like separate towns. The first is out near I-95, the second is along US-1, and the third is on the barrier island with beautiful Atlantic Ocean beaches.

---
CENTRAL FLORIDA
LAKE PLACID is south of Sebring and is noted for its many downtown murals.  The town is surrounded by 29 lakes and is noted for its good fishing and water sports.
---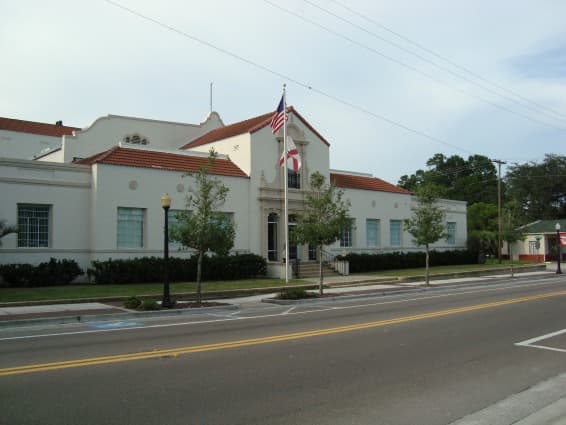 WAUCHULA  is a pretty little country town on the Peace River in Hardee County about 50 miles east of the Bradenton-Sarasota area.  Watermelons, cattle and citrus are important to the local economy. 
---
CENTRAL WEST FLORIDA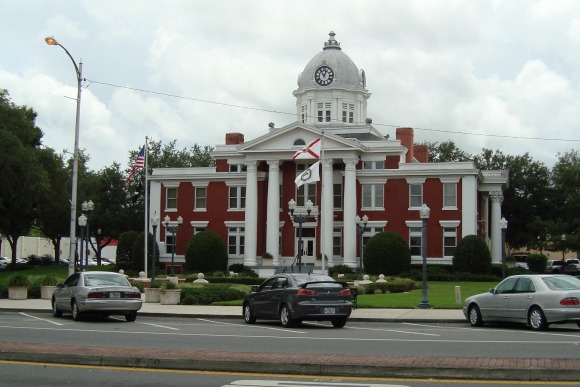 DADE CITY is a popular destination for antique hunters. Many shops, quaint restaurants and historic buildings are located downtown.A popular attraction is the Pioneer Florida Museum and Village. 
---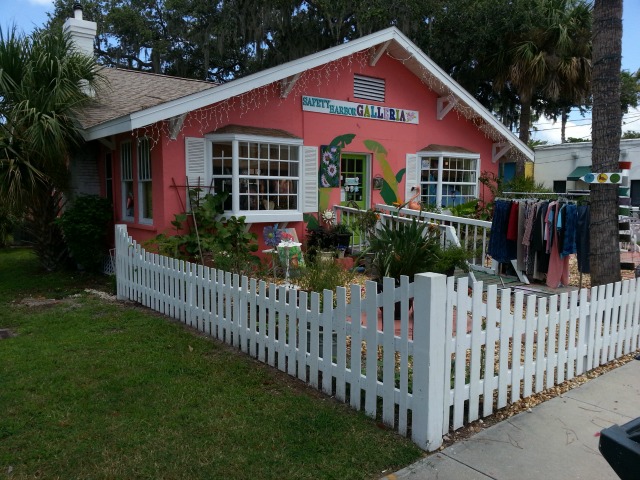 SAFETY HARBOR is a tranquil oasis in the busy Tampa Bay metropolitan area. It is home to a popular historic spa and is a favorite location for artists and writers to live and work. 
---
SOUTHWEST FLORIDA
ENGLEWOOD on Florida's gulf coast.  It is a typical old Florida town nestled along the shores of Lemon Bay, an estuary of the Gulf of Mexico.  In spite of being surrounded by large lot sales residential communities, it has retained its small town charm.  
---
PUNTA GORDA is on Charlotte Harbor which opens into the Gulf of Mexico.  It has many nice waterfront residential communities, and has extensively redeveloped its downtown in the aftermath of Hurricane Charley in 2004.

---
SOUTHEAST FLORIDA
DELRAY BEACH has beautiful beaches and an attractive downtown dining and shopping area.  It was settled by people from Michigan and many of the little old houses and cottages reminiscent of old Michigan neighborhoods.
---
JUPITER is on the inlet to the Atlantic Ocean.  It is home to a historic lighthouse.  The town is growing, and is quite often voted by travel sites and one of the best beach towns in Florida.

---
Learn about all the 160 towns featured on our website by going to: 
---
Our Facebook page has more than 97,729 followers who love off the beaten path Florida: towns, tourist attractions, maps, lodging, food, festivals, scenic road trips, day trips, history, culture, nostalgia, and more.
Take a look. If you enjoy what you see, please give us a like.
---
Subscribe to our Free Ezine, Florida Heritage Travel