OLD FLORIDA TOWNS ON US-41
June 12, 2021
U.S. Highway 41 enters Florida near the Georgia state line in Jennings.  It meanders more than 212 miles south to Tampa, where it continues on to Naples and then across the state to Miami.
This highway was one of the earliest roads that funneled motorists from the American Midwest to Florida.  It goes through some historic areas that you would never see if you stay on I-75.
Here are some of the towns you will pass through on this route: White Springs, Lake City, High Springs, Williston, Rainbow Springs, Inverness, Floral City, Brooksville, and Tampa.
---
JENNINGS is the first town you come to in Florida after crossing south on US-41.  It's northern city limit line actually touches the Georgia state line.  There is still one building up there that the state line runs through.  Maybe it's this old bar. 
---
WHITE SPRINGS is a small town not far south of the Georgia border.  It is home to Stephen Foster Cultural Center State Park, and hosts the Florida Folk Festival each year.  Click on photo for more about White Springs.
---
LAKE CITY is an old crossroads town that is at the intersection of US-90, US-441, and US-41.  Today both I-10 and I-75 go through the city.  Click on photo for more about Lake City. 
---
HIGH SPRINGS is in the center of many of Florida's famous freshwater springs and is a staging center for kayaking and other outdoor activities.  It is at the intersection of US-41 and US-27.  Click on photo for more about High Springs. 
---
NEWBERRY is 18 miles west of Gainesville.  It is a small rural city that has many historical buildings and some modern athletic facilities.  Click on photo for more about Newberry.
---
WILLISTON is southwest of Gainesville and has become home to many people who work at the University of Florida or other businesses.  It is a charming town with interesting old homes.  Click on photo for more about Williston.
---
RAINBOW SPRINGS is a former private attraction that is now a state park just north of Dunnellon.  It is on the Rainbow River and is a great place to sight see and camp.  Click on photo for more about Rainbow Springs.
---
INVERNESS is an old town on Lake Tsala Apopka.  It has the historic Citrus County courthouse and a fine downtown area with good shopping and dining.  Click on photo for more about Inverness.
---
FLORAL CITY is a tiny unincorporated community at the south end of the Lake Tsala Apopka chain.  It has some of the best canopied roads in the state.  Click on photo for more about Floral City.
---
BROOKSVILLE is an old town with a Southern heritage that is the crossroads for US-41, US-98, and State Road 50.  It has many preserved old southern homes.  Click on photo for more about Brooksville.
---
TAMPA is a huge urban city in the middle of a metropolitan area of 2.8 million people.  It is loaded with history since it was one of the first places settled in this part of Florida.  Click on photo for more about Tampa.
---
---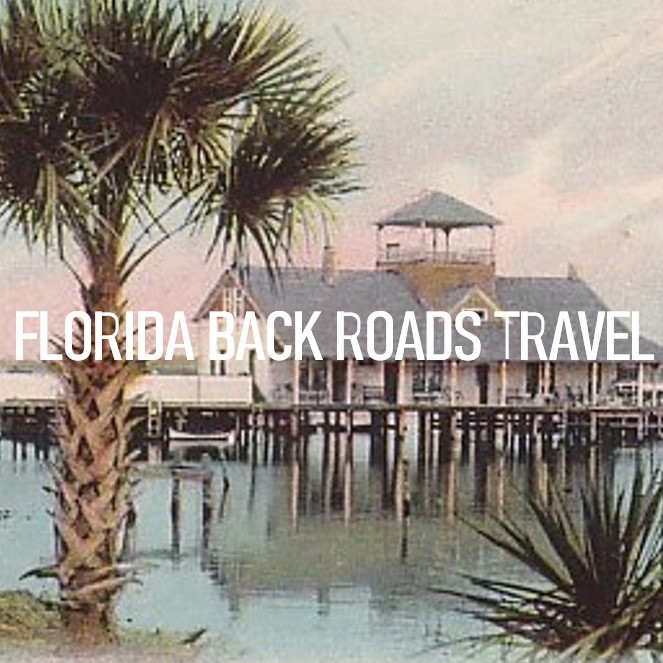 Our Facebook page has more than 113,548 followers who love off the beaten path Florida: towns, tourist attractions, maps, lodging, food, festivals, scenic road trips, day trips, history, culture, nostalgia, and more. 
Take a look. If you enjoy what you see, please give us a like.
---
---
Florida Back Roads Travel is not affiliated with or endorsed by Backroads, a California-based tour operator which arranges and conducts travel programs throughout the world.
By Mike Miller, Copyright 2009-2021 Florida-Back-Roads-Travel.com