Best Dark Places to See Stars
15 BEST PLACES TO SEE STARS
IN THE FLORIDA SKY
By  Mike Miller November 16, 2023

In my freshman year of college I took an introduction to astronomy course.  Our professor gathered all of us one dark night on the college green where we lay looking up at the sky while he identified the stars and constellations.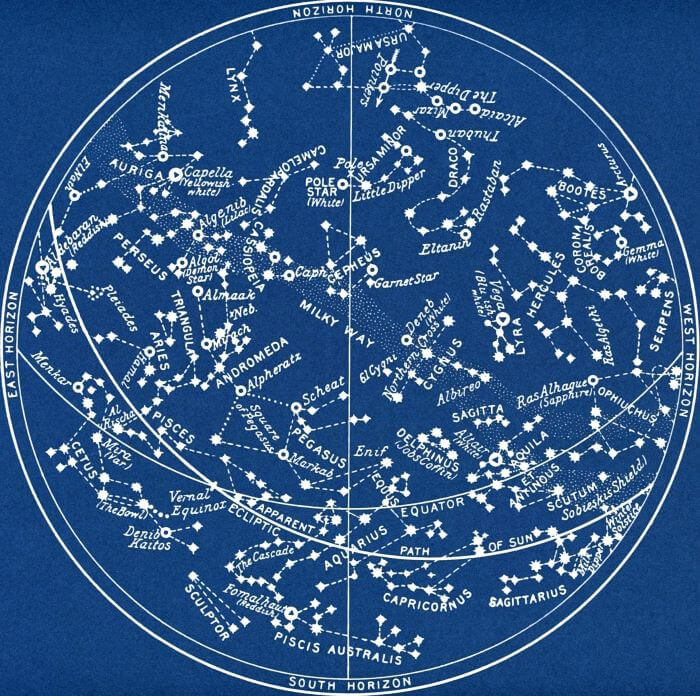 Star Astronomy Vintage Map
Andrea Stockel
It was the first time anyone had pointed out the Big Dipper to me.
We used no telescope, it was a naked eye experience.  As a nervous first year college boy, this special event was not only a bonding experience but also a lesson in stargazing's value in a tech dominated world.
Stargazing offers a peaceful escape from daily life's hustle, a chance for mindfulness, and a connection with nature. It's both thrilling and educational, sparking curiosity about the universe and encouraging learning in astronomy and physics.
Beyond personal enrichment, stargazing fosters community and shared experiences, as seen in star parties where enthusiasts gather.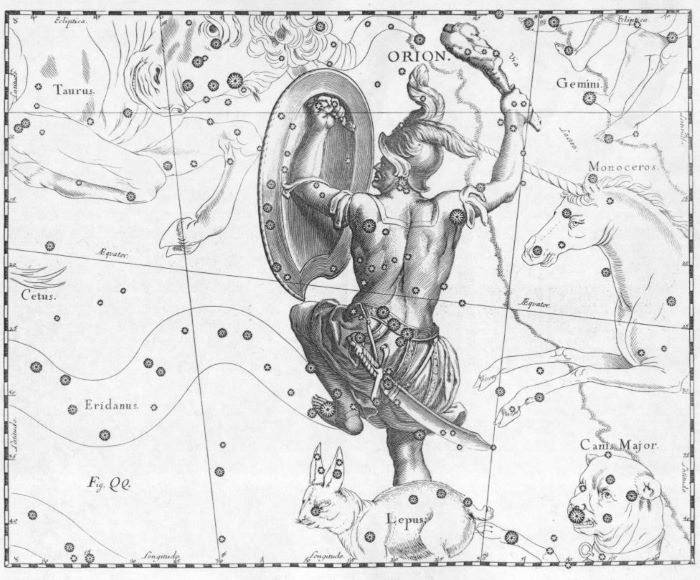 Baroque Drawing of Constellation Orion
Johannes Hevelius
Florida, with its dark skies, is an ideal location for observing the night sky. The state offers many prime locations for celestial observation, providing unique views of the cosmos and emphasizing the activity's accessibility and appeal. 
Here are some we consider to be among the best places.
---
BIG CYPRESS NATIONAL PRESERVE
Situated in Southern Florida east of Naples, Big Cypress National Preserve is an International Dark Sky Park, renowned for its unspoiled night sky.

The preserve's lack of urban light pollution makes it a prime location for stargazing. Visitors often head to the Oasis Visitor Center in Ochopee on Tamiami Trail for the best views.
The park, open 24/7, offers night sky programs and is an ideal spot for both amateur and experienced astronomers. Remember to check the weather and moon phases for the best stargazing conditions.
KISSIMMEE PRAIRIE PRESERVE STATE PARK
Located in Central Florida, Kissimmee Prairie Preserve State Park is Florida's first dark sky park designated by the International Dark Sky Association.  It offers stunning views of the Milky Way.
This remote park, far from city lights, is a haven for stargazers. It offers astronomy pads for setting up telescopes and holds occasional night sky programs.
The best time to visit is during the new moon when the sky is darkest. Camping options are available, making it perfect for a night under the stars.

EVERGLADES NATIONAL PARK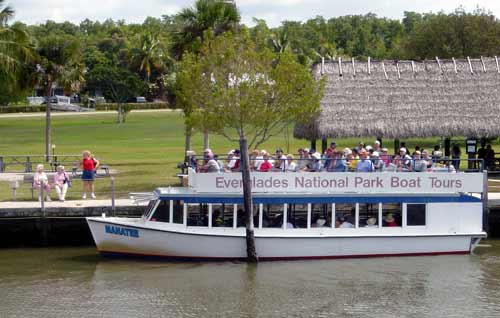 Everglades National Park
Everglades National Park, one of the largest national parks in the US, is famous for its diverse wildlife and also for its dark skies. The main entrance to the park is in Everglades City.
The Pine Glades Lake and Long Pine Key areas offer spectacular views of the night sky. The dry season, from November to April, is the best time for clear skies.
The park offers guided night tours and has several camping options for an extended stargazing experience.

THE FLORIDA KEYS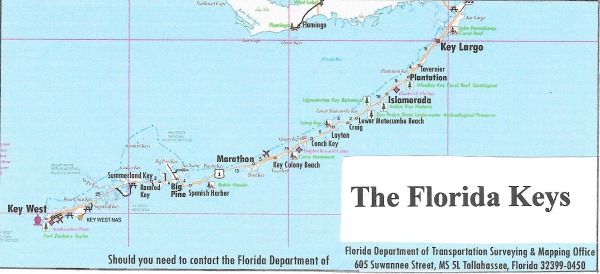 Map of the Florida Keys
Many of the Florida keys are good places to get in some great stargazing.  It is important to get away from the busier areas with their bright lights.  

Some of these places include Bahia Honda State Park, Big Pine Key, and Long Key.

DRY TORTUGAS NATIONAL PARK
Fort Jefferson, Dry Tortugas National Park
Seventy miles west of Key West lies Dry Tortugas National Park and Fort Jefferson, accessible only by boat or seaplane.
Its remote location west of the Florida keys provides an almost pristine night sky. Camping on Garden Key allows visitors to enjoy the star filled sky in solitude.
Plan your trip around the new moon and enjoy one of the most unique stargazing experiences in Florida. The National Park Service has information on how to visit this perfect place to view the night sky.

HOBE SOUND NATIONAL WILDLIFE REFUGE
Hobe Sound National Wildlife Refuge, located on the east coast of Florida between Stuart and Fort Pierce, offers a peaceful beach setting for stargazers.
The refuge, away from urban light, provides a clear view of the sky. The best time for stargazing is during the winter months when the skies are clearer and the humidity is lower.

OCALA NATIONAL FOREST
Ocala National Forest Juniper Springs Run
In the heart of Florida, the Ocala National Forest's vast wilderness shields it from light pollution. Juniper Springs and Alexander Springs are popular spots for astronomers.
The forest's clearings are ideal for setting up telescopes. The forest also offers various camping options for those who wish to spend the night under the stars.

CHIEFLAND ASTRONOMY VILLAGE
Observatories at Chiefland Astronomy Village
Chiefland Astronomy
Chiefland is a small town in North Central Florida a long distance from suburban light pollution.  It is home to Chiefland Astronomy Village, a unique community dedicated to stargazing.

The group hosts regular star parties and is equipped with permanent telescopes. The dark sky here provides an excellent view of deep-sky objects. Visitors are welcome, but remember to follow the village's light protocol to maintain its dark sky environment.  
Not far from Chiefland, at the end of a long dark road, is the community of Cedar Key on the Gulf of Mexico.  Stop any place along this road and you will see a multitude of celestial bodies. 
When on Cedar Key, head away from the lights and you will see the starry skies.
STEPHEN FOSTER FOLK CULTURE CENTER STATE PARK
Stephen Foster State Park Office Building
This state park, located in White Springs, offers an exceptional stargazing experience. It hosts the annual North Florida Star Party, attracting astronomers from all over.
The park, situated away from city lights, provides clear night skies perfect for viewing celestial events. Cabins and campsites are available for overnight stays.
I have camped here several times and the night sky has been brilliant.  One night I saw two separate meteor showers.

ANCLOTE KEY PRESERVE STATE PARK
Accessible only by boat, Anclote Key Preserve State Park near Tarpon Springs is an isolated haven perfect for stargazing. Its distance from urban areas ensures a dark sky.
The park offers primitive camping, allowing visitors to enjoy the night sky in a natural setting. The best time to visit is during the cooler months when the sky is clearer.

CALADESI ISLAND STATE PARK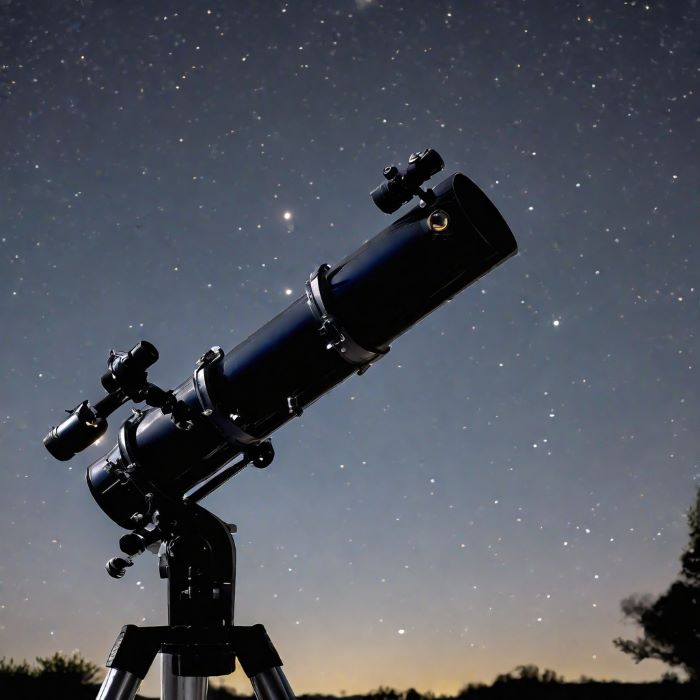 Star Telescope Image Against Night Sky
Image by OpenAI
Caladesi Island State Park near Dunedin is only accessible by ferry from Honeymoon Island.  It offers a serene environment for night sky observation.
The island's natural darkness, due to its remote location, makes it an ideal spot for astronomers. Visitors can enjoy the beach under the stars, but overnight stays are not allowed.

ST. GEORGE ISLAND STATE PARK
This park, located on the Gulf of Mexico near Apalachicola, boasts some of the darkest skies in Florida. Its East End provides a panoramic view of the night sky.
The park offers various camping options, including beach camping, enhancing the stargazing experience. The lack of nearby urban development ensures an unobstructed view of the stars.

FORT DESOTO PARK
Beach at Fort DeSoto Park
Near St. Petersburg, Fort De Soto Park offers an excellent spot for stargazing. Its location away from city lights and on the water's edge provides a clear view of the sky.
The park allows nighttime access for astronomers and offers camping facilities. The park's north beach is particularly popular among stargazers.

MAYTOWN ROAD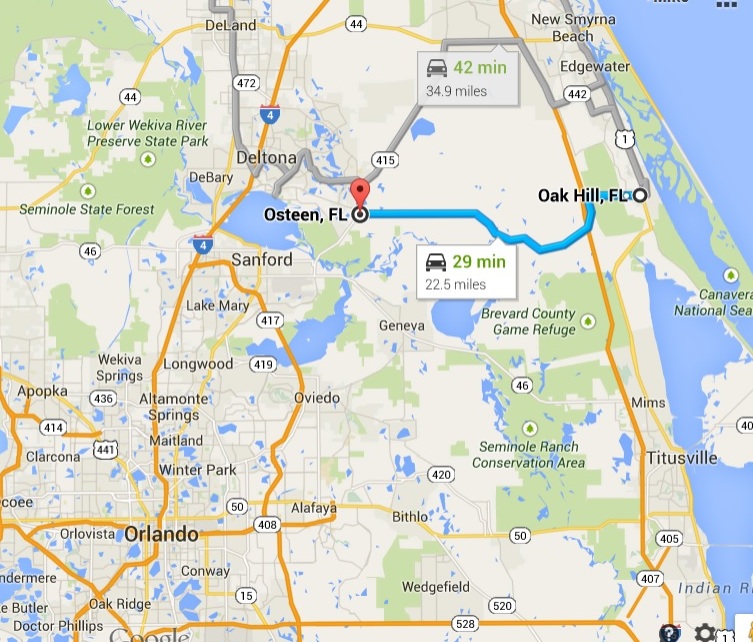 This lonely road from Osteen east to Oak Hill travels through an undeveloped area for most of its distance.  The absence of light makes this dark road north of Orlando one of my favorite spots to look at stars.
Pull off the road about halfway along the lightly traveled route.  Let your eyes adjust to the dark then look up at the star filled skies. I have seen shooting stars on several different stops.
---
ON A BOAT IN FLORIDA WATERS
Trawler at Anchor Under Starry Sky
Image by OpenAI
Florida has hundreds of large lakes and rivers.  It also has more than a thousand miles of salt water shoreline.  There are many places, even close to large cities, where you can find a quiet anchorage to spend the night or look at the stars.
I have spent many nights anchored in quiet Florida waters in Biscayne Bay, the Indian River Lagoon, St. Johns River, Tampa Bay, the Florida Keys and more.
On a clear night the starry skies are as beautiful and clear as anywhere else in the state.
---
NIGHTS ON EARTH ASTRO-CALENDAR
NightsOnEarth.com is a customizable free astro-calendar to help you plan your star watching.  The calendar was created by photographer Phil Mosby.  You can set the calendar for your current location to get the most accurate results for you.
---
---

Our Facebook page has more than 129,275 followers who love off the beaten path Florida: towns, tourist attractions, maps, lodging, food, festivals, scenic road trips, day trips, history, culture, nostalgia, and more.  We post articles every day.  Please check it out and if you like it, we would appreciate a "like" from you.
---
By Mike Miller, Copyright 2009-2023
Florida-Back-Roads-Travel.com
Florida Back Roads Travel is not affiliated with or endorsed by Backroads, a California-based tour operator which arranges and conducts travel programs throughout the world.