FAMOUS WOMEN IN FLORIDA HISTORY
Updated March 1, 2021
To make things simpler (and to keep my living famous friends from complaining), our list includes only women who are deceased.        Stay well, my friends.

Famous women in Florida history were quite often pioneers in their professions.  They were writers, entertainers, politicians, public servants, environmentalists, educators, and businesswomen. 
We focus on famous Florida women from the earliest history of our state to more recent years. 
We understand that we can't include all people who deserve to be on this list.  This is an incomplete list of famous Floridia women and could be greatly expanded, but it's a starting point.
A famous Florida woman does not have to have been born in Florida, but should have spent enough time here to have helped blaze a trail or shaped events.
---
FAMOUS FLORIDA WOMEN WHO SHAPED THE STATE
---
MARY MCLEOD BETHUNE
1875-1955

An educator and civil rights activist, she founded the National Council for Negro Women in 1935, and started a school for African-American students in Daytona Beach known as Bethune-Cookman University.
JUDY CANOVA
1913-1983
She was born in Starke, Florida, and became a nationally famous comedian, actress, singer, and radio personality.  She also was in Broadway plays and in movies.  She hosted her own network radio program, the Judy Canova Show, from 1943 to 1955.
MARJORIE HARRIS CARR
1915-1997

The wife of Archie Carr, she was famous in her own right.  She graduated from Florida State University and began her career with the Welaka National Fish Hatchery.  She loved the Ocklawaha River and worked diligently to preserve it. She is honored by the 110 mile long Marjorie Harris Carr Greenway along the route of the cross-state canal she helped defeat.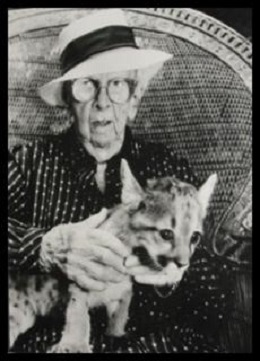 MARJORY STONEMAN DOUGLAS
1890-1998

She was a journalist, author, and conservationist.  Her classic book "The Everglades:  River of Grass" was written in 1947 and has been credited with influencing the creation of numerous parks and related Everglades conservation groups.  Read about her career as an author and activist.
PAULA HAWKINS
1927-2009

She was the only woman from Florida elected to the U.S. Senate.  She was also the first woman from the United States to be elected to a full senate term (1981-1987) without having a close family member who previously served in major public office. She lived in Winter Park, Florida.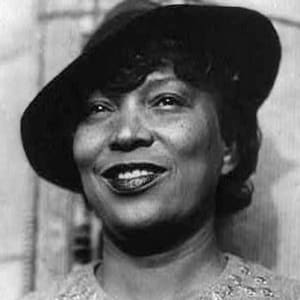 ZORA NEALE HURSTON
1891-1960

She was an author, anthropoligist, and film maker.  Her most popular novel was "Their Eyes Were Watching God."  She was raised in Eatonville, Florida, and died in poverty in Fort Pierce, Florida.  Read more about this author and her work.
MAY MANN JENNINGS
1872-1963

She founded the League of Women Voters of Florida, and was the wife of Florida Governor William Sherman Jennings.  She is known as the "Mother of Florida Forestry" for her contributions to conservation.
BETH JOHNSON
1909-1973
Elizabeth "Beth" McCullough Johnson was a member of the Florida House of Representatives and the Florida Senate.  She was the first female elected as a state senator in Florida history.  She was elected a state senator in 1962.  She was instrumental in establishing the University of Central Florida in Orlando.
BETTY MAE TIGER JUMPER
1923-2011
She was born in a Seminole camp near Indiantown, Florida and was the first and only female chief of the Seminole Tribe of Florida.  She was a nurse and newspaper editor, and was the first Florida Seminole to learn to read and write English. Her first languages were Mikasuki and Creek.  In the segregated Florida of her childhood, Seminoles were not permitted to attend white or black schools.  
FRANCES LANGFORD
1913-2005

She was a singer and actress who was born in Hernando, Florida, and died in Jensen Beach. She was famous for the many world tours she made with Bob Hope during war time:  World War Two, Korean, , Vietnam, and the Persian Gulf.  In retirement, she owned the Outrigger Resort in Jensen Beach and was married to Ralph Evinrude of outboard motor fame.
THELMA "BUTTERFLY" MCQUEEN
1911-1995

She was born in Tampa, and had a successful career as a dancer.  Then, in 1938, she had her first movie role in "Gone With The Wind" as Prissy, a housemaid. She became a legend and is remembered for her famous line: "Oh, Miss Scarlett!  I don't know nothin' 'bout 'birthin' babies!"
RUTH BRYAN OWEN
1885-1954
She was Florida's first female U.S. Representative, being elected to Congress in 1929.  She later became Ambassador to Denmark and Iceland.  She was the daughter of three time presidential candidate William Jenning Bryan.
BERTHA PALMER
1849-1918
She was the widow of millionaire Potter Palmer and came to Florida in 1910 from Chicago. She bought 80,000 acres around Sarasota and 19,000 acres near the Temple Terrace area of Tampa.  She proved to be a brilliant business woman and became prominent in Florida ranching, citrus, dairy  farming, and development.  The land that is now Venice was part of her holdings, as was Myakka River State Park and much more.
ARVA MOORE PARKS
1939-2020
Arva Moore Parks McCabe was a preservationist, author, and historian in Miami.  She helped preserve Truman's Little White House in Key West and the Biltmore Hotel and Venetian Pool in Coral Gables.  She wrote many books on the history of Miami and Coral Gables.  Two of her most popular books were "Miami: The Magic City", and a biography of the founder of Coral Gables titled "George Merrick:  Son of the South Wind."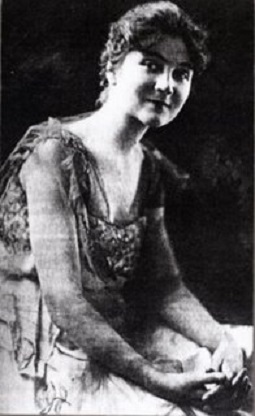 MARJORIE KINNAN RAWLINGS
1896-1953

She was an American author who won the Pulitzer Prize for her best known work, "The Yearling".  She spent much of her adult life in Cross Creek, writing and managing her orange grove.  She came to admire her Florida Cracker neighbors and wrote about them extensively.
IVY STRANAHAN
1881-1971
Her husband, Frank, was the first permanent white settler in what is now Fort Lauderdale.  He established a trading post in 1893 on the New River and became friendly with the Seminoles.  His wife, Ivy Cromartie, was the first school teacher in Fort Lauderdale.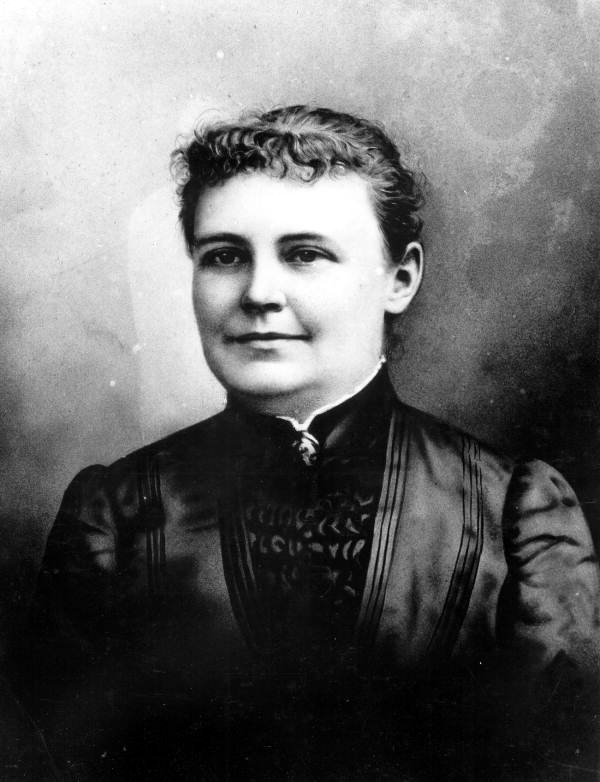 JULIA TUTTLE
1849-1898
She was a businesswoman with land around the mouth of the Miami River that became to city of Miami.  She is known as the "Mother of Miami."  She convinced Henry Flagler to extend his railroad from West Palm Beach to Miami.  She provided land to Flagler for a hotel and railroad station.
---
---
---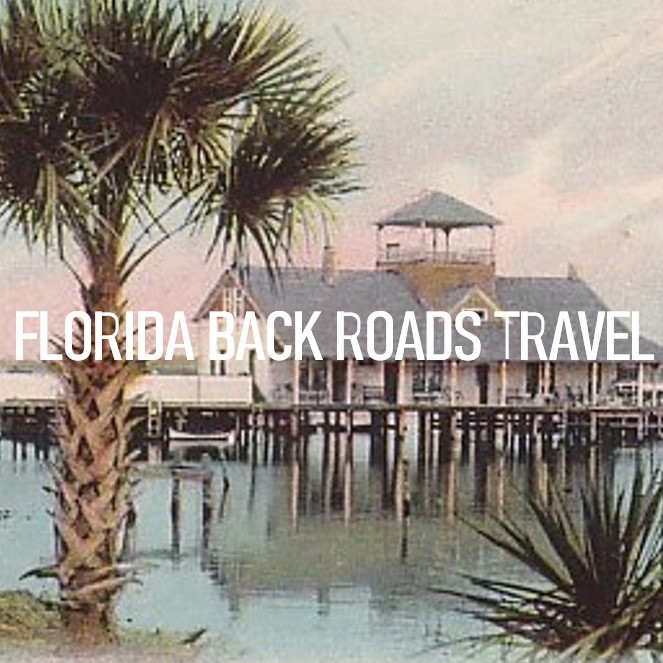 Our Facebook page has more than 103,018 followers who love off the beaten path Florida: towns, tourist attractions, maps, lodging, food, festivals, scenic road trips, day trips, history, culture, nostalgia, and more. 
Take a look. If you enjoy what you see, please give us a like.
---
---
By Mike Miller, Copyright 2009-2021  Florida-Back-Roads-Travel.com
Florida Back Roads Travel is not affiliated with or endorsed by Backroads,
a California-based tour operator which arranges and conducts travel programs
throughout the world.
Exclusive Member of Mediavine Travel