FLORIDA TRAVEL GUIDE
This Florida Travel Guide will help you get around our huge state.  
It condenses all of the information in this website with links to things to do in Florida and places to see.

When you look at the map of Florida, travel by car can appear intimidating.

You quickly realize that this is a massive state.
I don't just mean its almost 20 million people.
I'm talking about the huge land area that we know as Florida.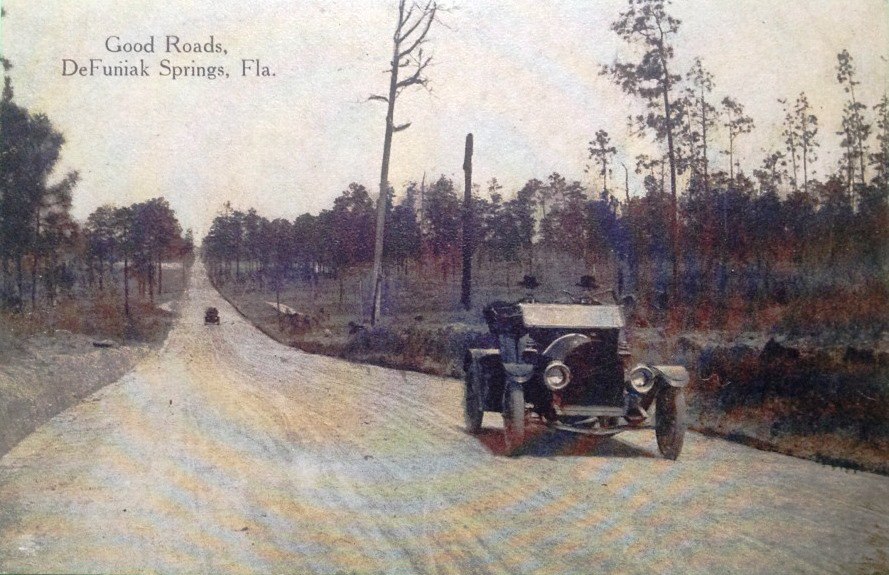 It is about 833 miles by car from Pensacola to Key West.
The Florida Highway Patrol says there are 83,141 miles of federal, state and county roads in Florida and most of them are paved.  Most trips in this website are on paved roads.
This large area can best be understood by dividing it into 8 geographical regions as shown on the map below.  
CLICK ON THE NAME OF THE REGION YOU ARE INTERESTED IN
Florida Travel Guide Covers 8 Geographical Regions
In addition to the 8 geographical regions of Florida shown on the map, our Florida travel guide also includes a section on the Florida Everglades. This huge wondrous River of Grass sprawls over 5 of the 8 regions.
I choose to use the 8 divisions published by the Florida Department of Agriculture. 
You can access information about the 8 Regions of Florida by either clicking on the map or on the following links.
NORTHWEST FLORIDA
Known as the Florida Panhandle or Florabama. From Pensacola in the west to Carabelle in the east. Mainly rural, great beaches, large military installations with good government paychecks.
NORTH CENTRAL FLORIDA
From Monticello and Jasper near the Georgia border, to Gainesville, Tallahassee and Cedar Key. Mainly rural, great little towns and super college football teams, Gators and Seminoles. Great Florida travel on the backroads.
NORTHEAST FLORIDA
Travel from Fernandina Beach through Jacksonville, St. Augustine and Palm Coast. Lots of beaches, but solid industry and insurance jobs in Jacksonville means tourism is not the only game in town.
CENTRAL EAST FLORIDA
Travel to Daytona Beach, Melbourne and Vero Beach. The Daytona Speedway, The Space Coast and The Treasure Coast. Fantastic beaches. A quieter lifestyle.
CENTRAL FLORIDA
Including Ocala, Orlando, Winter Haven and Lake Placid. Here are the major theme parks and Orlando International Airport. This is where every tourist goes at least once.
CENTRAL WEST FLORIDA
Enjoy Homosassa Springs, St. Petersburg, Clearwater, Tampa, Sarasota and Venice. Lots of great boating and fishing waters, a lot of diversity in culture from north to south.
SOUTHWEST FLORIDA
Visit Punta Gorda, LaBelle, Clewiston, Fort Myers and Naples. Some country towns and some rich neighborhoods. More golf courses than you can shake a putter at. Good fishing and boating.
SOUTHEAST FLORIDA AND THE KEYS
From Stuart in the north through Fort Lauderdale and Miami to Key West. Something for everybody. Lots of beautiful people, models, ethnic restaurants, South Beach, Key West sunsets.
FLORIDA EVERGLADES
This giant wetland and hammock environment sprawls from south of Orlando all the way down to Florida Bay and the Keys. It is located within 4 of the 8 geographical regions. Great fishing and nature watching.  Lots of solitude.
This website focuses on lesser traveled Florida destinations and events within these regions that provide fun and affordable experiences. I will also give you my recommendations for lodging, camping and dining in the towns within these regions.
Enjoy the backroads and quiet places of Florida.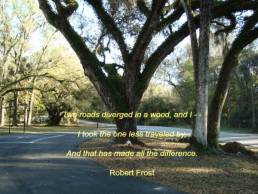 Over 64,000 followers can't be wrong. Learn about off the beaten path Old Florida, historic towns, attractions,  festivals, scenic drives and more.
Like Us On Facebook
Return To Florida Backroads Travel Home