Jeff Klinkenberg was born in Miami in 1949 and is alive and well and living in the Tampa Bay area.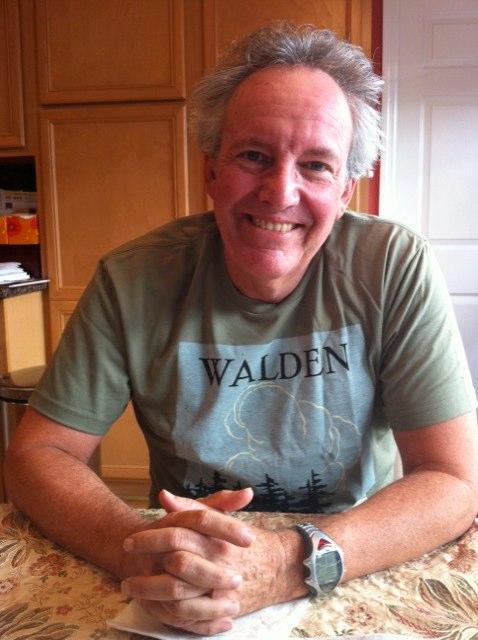 He started exploring the Florida Keys and the Everglades in his childhood, and has been a keen observer of the changes in the state over the years.
These observations and his writing about them make him one of my favorite Florida authors.
Jeff began working at the Miami News when a teenager, and graduated from the University of Florida College of Journalism.
He then started working at the St. Petersburg Times in 1977 and worked there full time until 2014. 
That paper is now known as the Tampa Bay Times.
Jeff specializes in writing about Florida culture.  Jeff is also the writer-in-residence for the University of South Florida's "Florida Studies" program.
He has also been an adjunct professor at the University of Florida.
He is the author of numerous essays, including a recent collection called Pilgrim In The Land Of Alligators.
An anthology he published earlier, Seasons of Real Florida, was a best seller.
The name of my website is Florida Back Roads Travel, and it is obvious that Jeff has wandered around the state as much if not more than I have. 
He clearly sees the same things that have made me love the lesser known treasures of the state, and he has the writer's gift of telling us what he's seen and the people he's met.
Among hundreds of stories, he tells about the original Coppertone girl and the actor who played the Creature from the Black Lagoon.
In 2007 and 2009, the American Association of Sunday Features Editors selected some of his work as the best in the nation.
Jeff has written for many magazines, including Travel & Leisure, Audubon, Esquire and Outside.
He has the same gift of telling a Florida story as John D. MacDonald, Randy Wayne White, Al Burt and other famous Florida authors.
He skillfully lets the story tell itself.
In the words of fellow Florida author Carl Hiassen, "he has a rare eye for marvelous detail, and an affectionate ear for those small, wise, bittersweet voices that tell the true story of Florida."
About Jeff Klinkenberg Florida Books

Here are four of his books:
(1996) Land of Flowers
(1967) Seasons of Real Florida
(2008) Pilgrim in the Land of Alligators
(2013) Alligators In B-Flat
(2018) Son of Real Florida
Jeff's books are available at Jeff Klinkenberg at Amazon.com