FLORIDA AUTHORS A to I
Updated January 25, 2021
Click on author for profile or scroll down for all.
---
JAN GODOWN ANNINO
Tallahassee-area resident Jan Godown Annino, born in 1952, grew up in rural New Jersey next to a back-yard field that held a bunch of dairy cows chewing cud.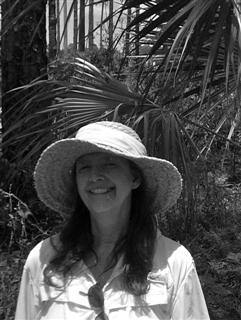 Her father retired while Jan was in middle school, and she soon found herself living next to a whole lot of fish in aqua water - the Gulf of Mexico. She lived a dream teen life on Siesta Key, Florida and later near Phillippi Creek, Sarasota.

Furthering her love of her new state, teacherEd Taylor's marine ecology class aquarium in high school held sea horses! And her classmate's mother was the famous shark expert, Dr. Eugenie Clark.

Jan's discovery of Florida nature and heritage continued in Gainesville, where she studied journalism with top professors at UF, such as Putlizer-winner H.G. "Buddy" Davis.

She was a devoted student of Professor Michael Gannon, Florida's esteemed and legendary historian-author, and also studied with Merlin Cox, Samuel Proctor and other mentors.

Jan Godown Annino is the 2011 Florida Book Awards gold medal winner in children's literature for her first children's book from National Geographic Society.

This book is about an amazing Florida woman. It is titled, She Sang Promise: The Story of Betty Mae Jumper, Seminole Tribal Leader. It is illustrated by Lisa Desimini, with an afterward letter to children from Moses Jumper, Jr.

Jan Godown Annino is an enthusiastic presenter on Betty Mae Jumper to adults as well as to young children, sharing her extensive collection of wearable Seminole fabric art - patchwork, and other artifacts from her museum-in-a-bag.

She is also sent into schools as a reading volunteer with the national BookPALs program, to share her love of rhyming picture books with young readers.

Books by Jan Godown Annino:

(2010) She Sang Promise: The Story of Betty Mae Jumper, Seminole Tribal Leader (National Geographic)
(2010) Scenic Driving Florida, now in its 3rd edition (Globe Pequot Press)
(2008) Florida's Famous Animals Globe Pequot Press)
Family Fun in Florida (out of print)

Jan has also contributed to these non-fiction books:

The Florida Handbook (Peninsular Publishing)
Florida On My Mind (Globe Pequot Press, 1998)

The Book of the Everglades (Milkweed Editions, 2002)

The South Atlantic Coast & Piedmont: A Literary Field Guide (Milkweed Editions, 2006)

She has published articles in magazines such as STORYTELLING, and she worked for 20 years in newspapers, before writing books.

Among her many fascinating interview subjects are a Vietnamese military pilot who relocated his family to North Florida and was working as a tailor; an elementary school student who was unusually short but very sweet; and a brilliant college art major, who tragically lost his life in an alligator attack.

Three features about her book on Betty Mae Jumper are online in School Library Journal and in a local newspaper at the following links:

Writers Against Racism - Jan Godown Annino
Review Of The Day - She Sang Promise By Jan Godown Annino
Picture Book About Seminole Leader Betty Mae Jumper

Jan lives in suburban North Florida with her husband, a law professor, and their teen daughter. Surrounded by live oak trees, she is a veteran squirrel-watcher. As often as possible, she walks into town.

---
RAYMOND ARSENAULT
Dr. Raymond Arsenault is a professor of southern history at the University of South Florida, St. Petersburg campus.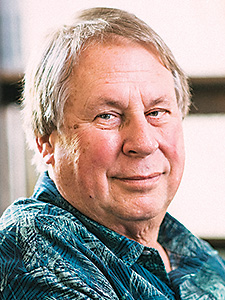 He has a B.A. from Princeton and a PhD in history from Brandeis.
He specializes in the social, political and environmental history of the American South, and has carved a special niche among Florida authors for this kind of writing.
His best known book may be Freedom Riders about the 1961 Freedom Rides, an important chapter in the Civil Rights movement of the 1960's.
He has served as a consultant for numerous museums and public institutions including the National Park Service and the National Civil Rights Museum.
He has lectured on American history and culture in many foreign countries.
He specializes in the social, political and environmental history of the American South.
His best known book may be Freedom Riders about the 1961 Freedom Rides, an important chapter in the Civil Rights movement of the 1960's.
Since 1996 he and USF history professor and colleague Gary Mormino have worked together as Florida authors and served as the co-editors of the University Press of Florida's highly acclaimed "Florida History and Culture" book series.
Dr. Arsenault is an active member of the Florida affiliate of the American Civil Liberties Union, and served two terms as state president and received the Nelson Poynter Civil Liberties Award in 2003.
ABOUT RAYMOND ARSENAULT BOOKS
Even more than most university professors and other Florida authors, he has published numerous books,papers and articles.
His best known works include the following:
(1984) The Wild Ass of the Ozarks (about President Jefferson Davis of the Confederate States of America)


(1984) The End of the Long Hot Summer: The Air Conditioner and Southern Culture (Journal of Southern History)


(1988) St. Petersburg and the Florida Dream, 1888-1950


(2005) Paradise Lost? (about the environmental history of Florida


(2006) Freedom Riders: 1961 and the Struggle for Racial Justice


(2010) The Sound of Freedom. (Scheduled to be released in January, 2010.)
---
DAVE BARRY
Dave Barry was born on July 3, 1947, and is still alive and well in South Florida (which he loves to make fun of).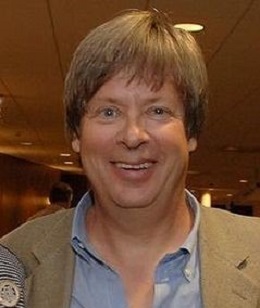 This Florida author makes people laugh every day with his books and columns.
When distinguishing fact from hyperbole, Barry frequently asserts:
"I am not making this up".
Dave wrote a nationally syndicated humor column for the Miami Herald from 1983 to 2005, and has also written scores of books of humor and parody. He has also written comedic novels.
---
REX BEACH
Rex Beach was a Florida author and rancher who was born in Michigan on September 1, 1877, and died by his own hand in Sebring, Florida on December 7, 1949.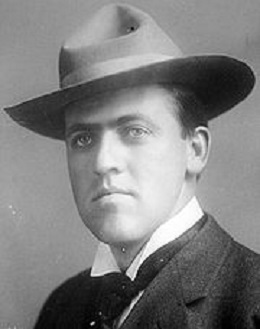 He is buried on the campus of Rollins College in Winter Park, Florida.
We include him among Florida authors because he went to college in Florida and lived in the state for many years.
His name was known by almost all Americans less than 100 years ago.
Current history doesn't pay much attention to him, and that's a shame.
Beach had an eclectic career as a novelist, playwright, Olympic water polo player and successful Florida rancher.
He came from a prominent Michigan family that moved to Florida when Rex was 7 years old.
Rex was tall and athletic as a young man, and attended Rollins College in Winter Park, Florida from 1894 to 1896.
He focused on athletics and science. He was the president of the tennis club, and worked on "The Sandspur", the Rollins student newspaper. His writing as a student was the first inkling that he might become one of the best known Florida authors of his time.
Although he didn't graduate from Rollins, in 1927 they awarded him a B.S. along with an honorary Doctor of Literature degree.  He became the first president of the Rollins Alumni Association and served from 1927 to 1940.
After leaving Rollins as a student, he attended Kent College of Law in Chicago and worked part time in his brother's law firm.  During this period he also dabbled with professional football playing for the Chicago Athletic Association.
He was planning to become a lawyer when he got caught up in the fever of the Klondike Gold Rush and moved to Alaska in search of his fortune.
After a few years as a starving prospector, he decided he might as well become a starving writer.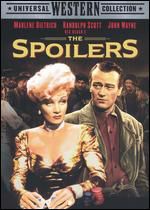 His very first novel, "The Spoilers", was based on actual incidents involving crooked government officials stealing gold mines from prospectors.
"The Spoilers" became one of the best selling novels of 1906.
When he came back from Alaska in 1907, he married Edith Crater, whom he had met in Nome. While on their honeymoon, he worked on another novel.
Beach was business smart, and kept all the movie rights for most of his books. This was very farsighted because Hollywood was in its infancy.
Rex Beach adventure novels were among the most popular in the country in the early 1900's.
Regular people loved his books, but intellectuals and critics did not like his stuff, referring to them as the "he-man school of literature", or "pot boilers".  Beach cried all the way to the bank.
Many of Rex Beach's books were turned into successful films. 
"The Spoilers" became a stage play, and has been made into movies 5 times between 1914 and 1955.  Gary Cooper starred in one version, and John Wayne in another, with Marlene Dietrich and Randolph Scott.
Beach also wrote a number of plays, and dozens of short stories.

Rex and Edith finally settled in Sebring, Florida, where Beach went into the farming business.  He owned 7,000 acres near Sebring and 5,000 acres near Indiantown.
He used scientific methods of raising cattle, and also produced two crops of celery a year on 70 acres between Sebring and Avon Park.  The raising of gladiolus bulbs made him a second fortune to rival the one he made as a famous author.
His 1935 novel "Wild Pastures" is set in the cattle lands around Sebring. This novel further establishes his credentials as a Florida author.
His writing output slowed down during these years in Sebring, and in his later years, he went downhill physically.  He had throat cancer and had to use a breathing tube as well as a feeding tube.
He also started losing his eyesight and, suffered severe depression after the death of his wife in 1947.
Rex Beach died of a self-inflicted gunshot wound on December 7, 1949, at his home at 2701 Northeast Lakeview Drive in Sebring. He was 71 years old.
His ashes were combined with those of his wife and placed on the Rollins College campus near the Alumni House.  The site is marked by a marble slab.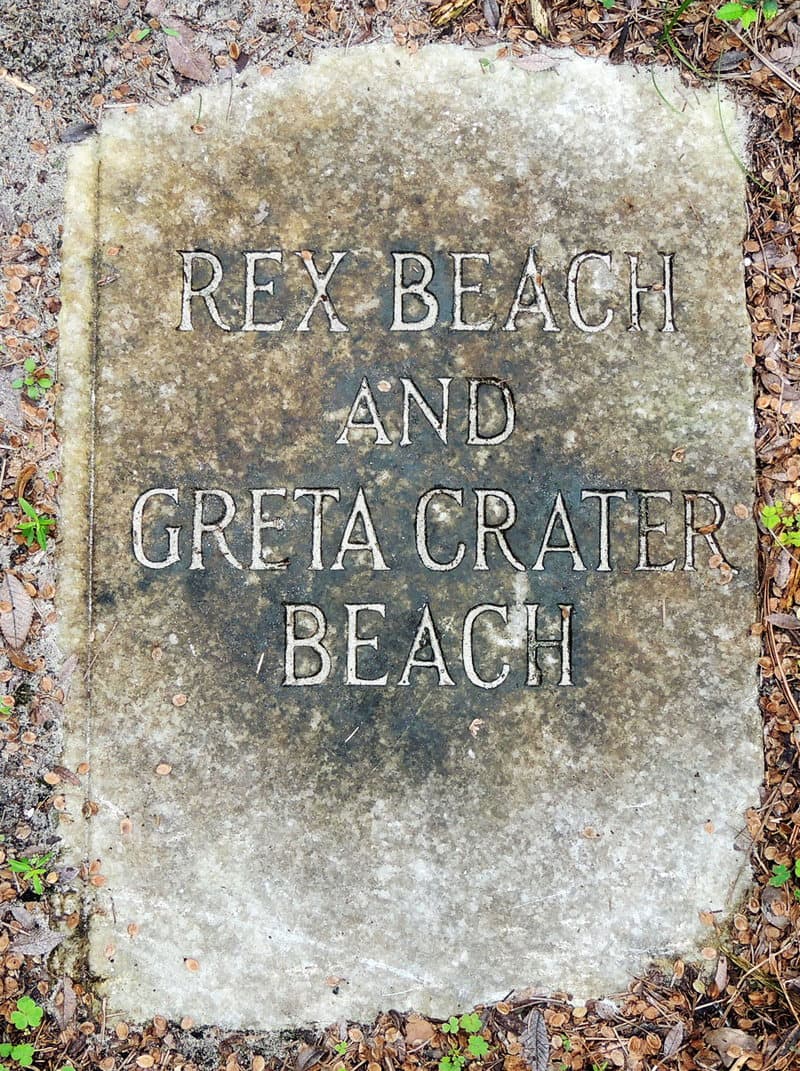 Beach's books, notes, letters, photographs and manuscripts are also in the possession of Rollins College.

Little noticed among the achievements of this Florida author is that he was a member of the American water polo team which won the silver medal in the St. Louis Olympic Games in 1904.
Some of Rex Beach's more than 30 books include:
(1906) The Spoilers
(1908) The Barrier

(1909) The Silver Horde
(1911) The Net
(1911) The Ne'er-Do-Well
(1913) The Iron Trail
(1914) The Auction Block
(1915) Heart of the Sunset
(1916) Rainbow's End
(1918) The Winds of Chance
(1927) The Mating Call
(1935) The Wild Pastures
(1935) Jungle Gold
(1946) The World In His Arms
---
RODERICK BILLETTE
Roderick Billette is alive and well and lives in Mount Dora, Florida.  He is a Florida native who was born and raised in Lake County, and writes adventure stories and novels.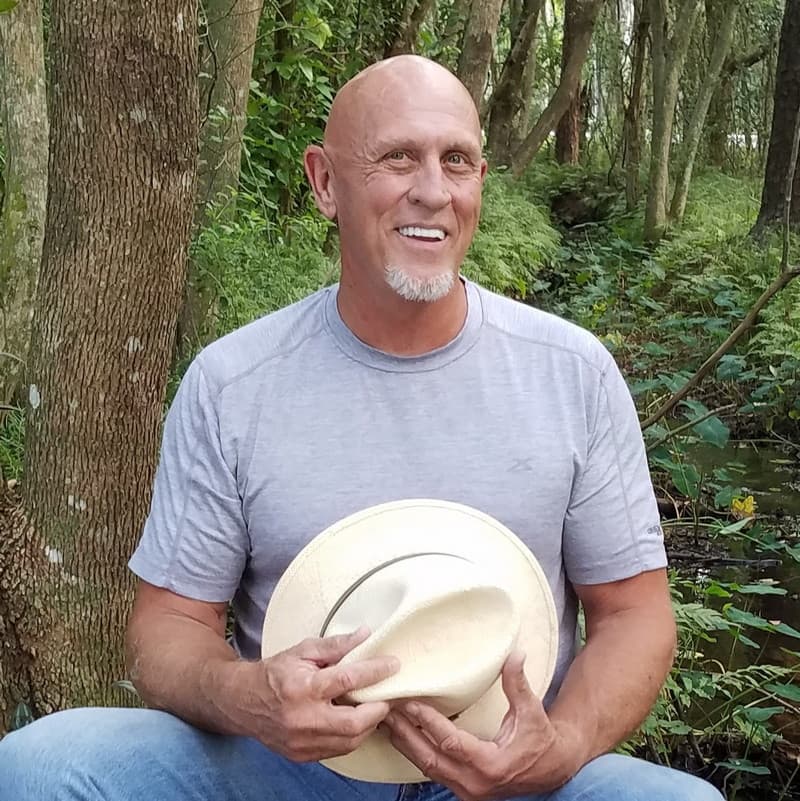 Some of this work is in the Southern Gothic genre.  
Roderick has always been a writer, but has also worn other cloaks in his life.   He has been an underground utility contractor, a foliage nursery owner and more recently a swimming pool contractor, before returning to his first love, writing.
He tried his hand as a music producer a few years ago and had the privilege of working on two albums with the very talented group,  Macha Gray.
His guitar has been a constant companion through thick and thin and has helped him write song lyrics for over forty years, as can be attested by the foot-high folder on his desk.
On occasion, he has even been brave enough (crazy enough) to dabble in poetry.
Roderick's hobbies include jumping from a perfectly good airplane, horseback riding, a boat with tall sails, and exploring a coral reef, with a tank on his back. These simple things make him happy beyond belief.
His hometown is Mount Dora, Florida (he didn't get very far) and he is a member of the Mount Dora High School Class of 1970.  After high school, he was shipped off to Clemson University where everyone involved tried, with great patience and fortitude—and without great success—to educate him.
He has had a fortunate and blessed  life, with two fabulous, professional children and four beautiful grandchildren. 
He was lately blessed again when he was invited by Writers One Flight Up, to join their group and grow as a writer.
He is currently working on his fourth novel, a fast paced thriller entitled "A Murder of Wolves".  A book of short stores and poetry is also in the wings.
Roderick's books include the following:
Reunion (2017)
Beginnings (2017)
The Diary of Dakotah Johnson (2017)
All of his books are available at Amazon, and you can learn more about them there or on his website, roderickbillette.com
---
TOTCH BROWN
Totch Brown was the name he went by.  His real name was Loren G. Brown.  He was born in Chokoloskee Bay country on March 12, 1920 and died on May 8, 1996. 
He wrote only one book, but that book enshrined him among the best Florida authors.
I never met Totch, but he represents the Florida Cracker I've come to know and respect in the many years I've lived in Florida.
He wrote a book about his life that has become a classic.
It was published by the University Press of Florida in 1993.
That book is "Totch: A Life in the Everglades".
---
EDNA BUCHANAN
Edna Buchanan was born in New Jersey in 1939. She is alive and well and lives in Miami, Florida.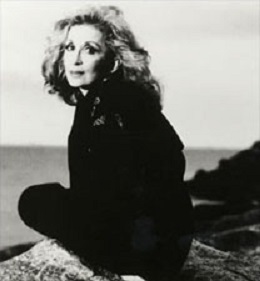 She is one of the many Florida authors who have been with the Miami Herald, including Al Burt, Dave Barry and Carl Hiaasen.
Even the famous actor Joseph Cotten did a stint at the Herald as drama critic.
Must be the water they drink down there in their building on Biscayne Bay, soon to be moved to an inland location.
According to Ms. Buchanan, she knew she wanted to be a writer since she was 4 years old.
Even though she had no college training, she was apparently a natural in the news business. 
She moved to Florida where she got a job at the Miami Beach Daily Sun in the late 1960s.
In 1970, she was hired as a general assignment and police-beat reporter at the Miami Herald. 
In 1973, she became a full-time police beat reporter.
This was just about the time that Miami started becoming the center of the international drug trade.
This was the era of the "cocaine cowboys".
It was unusual in those days for a woman to be assigned a police beat. 
She won a Pulitzer Prize in 1986 for general reporting, and became one of the best-known crime reporters in America. 
All told, as a reporter she covered over 3,000 murders in her career.
One of her books, "Miami, It's Murder" was nominated for an Edgar Award in 1995.
She discussed some of her assignments in the non-fiction books, "The Corpse Had A Familiar Face" (1991) and "Never Let Them See You Cry" (1993).
She is retired now from reporting, and writes very successful mystery novels. She is on most people's list of favorite Florida authors.
The main character in her crime mystery series is Britt Montero, a tough and appealing female Cuban-American reporter. The kind of gal I'd like to know.
Ms. Buchanan denies that Britt is her alter-ego.
ABOUT EDNA BUCHANAN FLORIDA BOOKS
Here is a listing of her fiction books:
(1990) Nobody Lives Forever
(1992) Contents under Pressure
(1994) Miami, It's Murder
(1995) Suitable for Framing
(1996) Act of Betrayal
(1996) Naked Came the Manatee *
(1997) Margin of Error
(1998) Pulse
(1999) Garden of Evil
(2001) You Only Die Twice
(2002) The Ice Maiden
(2004) Cold Case Squad
(2005) Shadows
(2007) Love Kills
(2008) Legally Dead
* Written by Edna and 12 other Florida authors. A must read for fans of Florida fun and mystery.
Her non-fiction is equally entertaining, usually very chilling, and includes:
(1979) Carr: Five Years Of Rape And Murder. The story of sex killer Robert F Carr, III
(1987) The Corpse Had a Familiar Face: Covering Miami, America's Hottest Beat
(1992) Never Let Them See You Cry: More from Miami, America's Hottest Beat
(1992) Vice: Life and Death on the Streets of Miami
---
JIMMY BUFFETT
Jimmy Buffett was born in Pascagoula, Mississippi on Christmas Day, 1946, and is alive and well and still a great Christmas gift after all these years.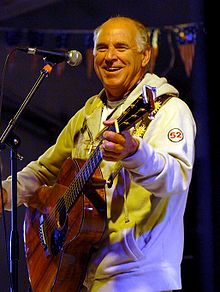 He lives in homes in Florida, the Caribbean, and New York.
He is famous as a singer, songwriter, businessman, movie producer and writer.
His thousands of devoted fans are known as Parrotheads.
Count me among them.
Jimmy's band is called the Coral Reefer Band; like much of Mr. Buffett's work, there is a double meaning in the name.
He is a licensed pilot with instrument, single and multi-engine land and sea ratings.
He is also known to be a good sailor and excellent seaman, owning many powerboats and sailboats over in his life.
When I lived aboard my boat at Lauderdale Marine Center in Fort Lauderdale, I was a few slips away from his Cheoy Lee trawler, "Continental Drifter II".
I never met him, but the crew told me they were always on standby for his latest cruising adventure.
If his voice or writing skills ever fail him, he won't starve.
He has interests in several successful businesses including two restaurant chains, "Cheeseburger in Paradise" and "Margaritaville".
He began playing guitar during his college days, and received a bachelor's degree in history from the University of Southern Mississippi.
After graduating from college, Buffett worked as a correspondent for Billboard Magazine in Nashville.
He is the reporter who broke the news of Flatt and Scruggs separating. Big news back then, especially for Beverly Hillbilly fans who loved the theme song.
Buffett began his musical career in Nashville, Tennessee during the late 1960s as a country artist.
He soon discovered Key West and moved there, where he began to develop the laid-back beach bum image.
His music is a combination of tropical, pop and country.
Jimmy Buffett continues to tour throughout the year although he has shifted recently to a more relaxed schedule of around 20–30 dates.
Most of his concerts sell out in minutes.
He is less well known as a Florida author, but has written three No. 1 best sellers.
His books "Tales from Margaritaville" and "Where Is Joe Merchant?" each spent over seven months on the New York Times Best Seller fiction list.
His book "A Pirate Looks At Fifty" went straight to No. 1 on the New York Times Bestseller non-fiction list, making him one of seven authors in that list's history to have reached No. 1 on both the fiction and non-fiction lists.
The other six authors who have accomplished this are Ernest Hemingway, John Steinbeck, William Styron, Irving Wallace, Dr. Seuss and Mitch Albom.
His books are lighthearted fun that are loaded with adventure, romance and a salt sea air feeling.
He must have invented the bar sign that says It's Five PM Somewhere In The World.
Buffett is a master story teller in the mold of Garrison Keillor.
His tales, like Keillor's about Lake Wobegon, are full of empathetic characters doing the best they can to get through life.
I can't think of a better book than one of Jimmy's to take on a cruise or for a day at the beach.
Bring a pitcher of Margaritas and enjoy this Florida author!
Buffett is currently writing a follow-up to his autobiography "A Pirate Looks At Fifty", which he says may take up to ten years to write.
Maybe it will be called "A Pirate Looks At Seventy".
Jimmy recently became one of several new minority owners of the Miami Dolphins NFL football team.
Some of Jimmy Buffett's books include:
(1988) The Jolly Mon
(1989) Tales From Margaritaville
(1991) Trouble Dolls
(1992) Where Is Joe Merchant?
(1998) A Pirate Looks At Fifty
(2004) A Salty Piece Of Land
(2008) Swine Not? A Novel Pig Tale
His books and music are available at Jimmy Buffett at Amazon.com
---
AL BURT
Al Burt graduated from the University of Florida School of Journalism in 1949, and spent 45 years working as a reporter and columnist for the Miami Herald.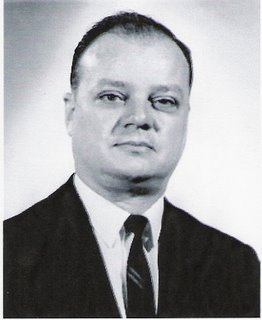 He reported from Washington to Latin America and the Caribbean and throughout Florida.
In 1965 he was covering civil war in the Dominican Republic, and was almost killed by friendly fire in a tragic incident.  
He and a Miami Herald photographer were in a taxi in Santo Domingo when they came upon a U.S. Marine checkpoint.
Nobody knows for sure why, but the Marines felt threatened and fired rifles and machine guns at the taxi.
Burt and the photographer were badly injured.  The Marines immediately realized their mistake and rushed both of them to Washington D.C. for medical care and extensive convalescence, thereby saving one of the best of future Florida authors.
Burt eventually returned to work, but had to walk with the aid of a cane.
In 1974, Burt and his wife, Gloria, moved from Miami to Melrose, a small community east of Gainesville.  He spent the following years roaming Florida, writing columns for the Herald about the people he met and the things he saw.
These years were among his most productive as a writer and earned him a permanent place as one of our favorite Florida authors.
His books celebrate the Old Florida, the vanishing places and people that make Florida special, and the Florida Crackers that live there.
In "Becalmed In The Mullet Latitudes" Al divides Florida into "Seven Little Floridas". Each little Florida is different and Al describes how.  The map below is from this book.
For example, the west Florida panhandle he calls "Florabama", and it is culturally more like Alabama than the rest of Florida.
North Central and Northeast Florida he calls "Florgia". It is culturally more like Georgia than the rest of Florida.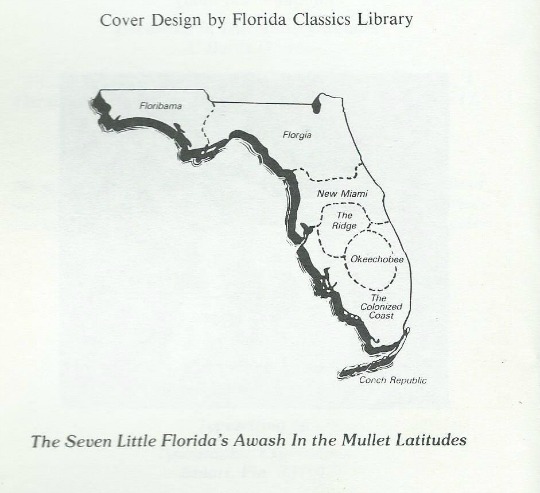 Each "little Florida" has its own unique qualities, and he describes those qualities in loving detail.
He was not only an excellent reporter, but a wonderful writer. He had a way of interviewing people that brought out their true nature. His gift was letting their words speak for themselves, and keeping himself out of the story.
In addition to his thousands of columns and news reports, he wrote several wonderful books with Florida themes.  He also won many journalism awards, including the prestigious Ernie Pyle Award for human interest writing.
Here is a listing of some of Al's Florida books:

(1974) Florida: A Place In The Sun.


(1984) Becalmed In The Mullet Latitudes. This is one of my favorite Florida books. Burt visits places that are still very much Old Florida and interviews people. He also visits places that have changed and interviews people who have lived through the changes. The irony in many of his stories is delicious. For example, read "The Father of the Sanibel Bridge".


(1997) Al Burt's Florida.


(1999) The Tropic Of Cracker
---
STEPHEN CRANE
Stephen Crane didn't quite make it to thirty, dying in 1900 at the age of twenty-nine.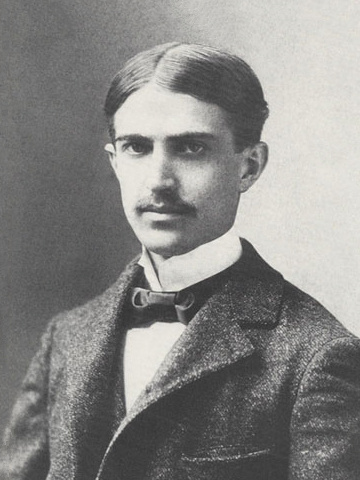 During his short life he became an important and well known author.  

His books and stories are still being read and enjoyed more than one hundred years after his death.

He visited Florida but never lived in the state.  We include him among our Florida authors because of his 1898 short story, "The Open Boat". 
The story, based on Crane's own experience, takes place in a small boat in the angry surf near Ponce Inlet and New Smyrna Beach.
Crane was on the way to Cuba on the S.S. Commodore when the ship sank off the coast of Florida.  He and others drifted for 30 hours in a dinghy.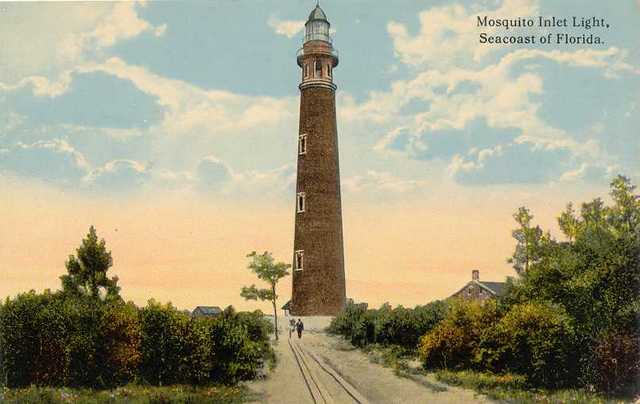 Probably Crane's best known and widely read book is his novel, "Red Badge of Courage", a Civil War tale.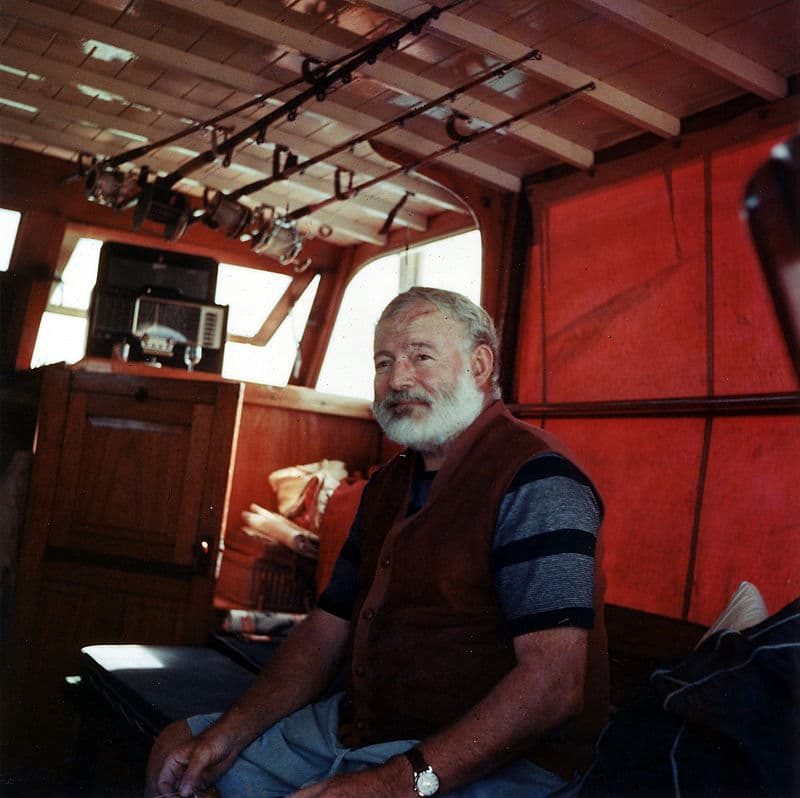 Ernest Hemingway believed "The Red Badge of Courage" was one of the finest works of American literature.
In Hemingway's "The Green Hills of Africa" he wrote that "The good writers are Henry James, Stephen Crane, and Mark Twain.  That's not the order they're good in.  There is no order for good writers."
Here are some of Stephen Crane's most important works.
(1893) Maggie:  A Girl of the Streets
(1895) The Red Badge of Courage
(1895) The Black Riders and Other Lines
(1896) George's Mother
(1898) The Open Boat and Other Tales of Adventure
(1899) War is Kind
(1899) Active Service
(1899) The Monster and Other Stories
(1900) Wounds in the Rain
(1901) Great Battles of the World
(1903) The O'Ruddy
---
HARRY CREWS
Harry Crews was born on June 7, 1935 in Bacon County, Georgia and died in Gainesville, Florida on March 28, 2012.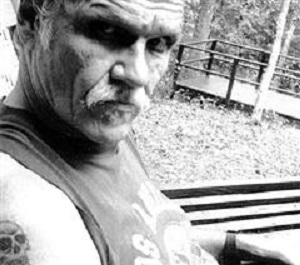 He taught at the University of Florida for 30 years, and is considered a master of Southern literature.
He has created many memorable and freakish characters, and his novels are quite often strange, violent and dark.
His autobiography, "A Childhood: The Biography of a Place", is considered by many critics to be a masterpiece.
Most of Crew's works are about poor white Southerners, and he draws from his own life growing up dirt poor in rural south Georgia. Some of his books are set in Florida and that's why we have included him among Florida authors.
Crews had a rough childhood. His father died when Crews was not quite two years old, sleeping in the same bed.  His mother remarried his father's brother, who turned out to be a violent and dangerous drunk.
When he was five, he developed severe leg cramps so bad he was in bed for several weeks. He had to learn how to walk again.
Crews thinks the stress of his violent home life was the cause of the cramps.
When he was six, he accidentally fell into a cast-iron pot being used to scald pigs. He had burns over two-thirds of his body and survived only because his head was above the boiling water.  He suffered awful pain and loss of skin.
In spite of these hardships, he grew up and joined the Marine Corps when he was seventeen.  While in the service, he began to read seriously. When he got out of the Marines, he enrolled at the University of Florida on the G.I. Bill,planning to be a writer.
He had a lot of hard years before his first successful book. He lost a son in a drowning accident, and was divorced.  He began teaching in 1962, and his first novel, "The Gospel Singer", was published in 1968.  He was hired shortly after that by the University of Florida, and published seven more novels over the next eight years.
Most of his novels are set in modern Florida or Georgia and are loaded with blood sports, insanity, and characters with weird compulsions and obsessions.
Early in Crews's career, famous novelist Norman Mailer said "Harry Crews has a talent all his own. He begins where James Dickey left off."  You may remember Dickey as the author of "Deliverance".
This Florida author's writing is rooted in what is known as the Southern Gothic tradition. This is literature that includes the supernatural, mental illness and other grotesque things.  Southern Gothic is known for its damaged and delusional characters such as in the plays of Tennessee Williams and the novels of William Faulkner and Truman Capote.
Crews has been compared to Flannery O'Connor and other great Southern writers.  He has influenced many younger writers through his writing and teaching, including Larry Brown and Tim McLaurin.
Crews has written screenplays, plays, and nonfiction articles, some of them are included in "Florida Frenzy".  He also became a regular contributor to Esquire, Playboy, Sport, and other magazines.
ABOUT HARRY CREWS FLORIDA BOOKS
Although many of Crews books have Florida settings, they are more general and Southern in nature. Some of his books have Georgia settings, and south Georgia and north Florida are close cultural cousins.
Some of Harry Crews books include:
(1968) The Gospel Singer
(1969) Naked in Garden Hills
(1970) This Thing Don't Lead to Heaven
(1971) Karate is a Thing of the Spirit
(1972) Car
(1973) The Hawk is Dying
(1974) The Gypsy's Curse
(1976) A Feast of Snakes
(1981) The Enthusiast
(1987) All We Need of Hell
(1988) The Knockout Artist
(1990) Body
(1992) Scar Lover
(1995) The Mulching of America
(1995) The Gospel Singer & Where Does One Go When There's No Place Left to Go?(*)
(1998) Celebration
(2006) An American Family
(*)A reprint of Crews's first novel, The Gospel Singer. Also contains the previously unpublished novella, "Where Does One Go When There's No Place Left to Go?" This is a story about a writer named Harry Crews who is kidnapped by characters from his own novels.
---
MARJORY STONEMAN DOUGLAS
Marjory Stoneman Douglas was born on April 7, 1890 and died on May 14, 1998 at the age of 108.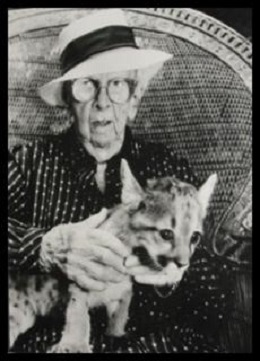 She was known in her lifetime as one of the strongest defenders of the Everglades against large drainage and development projects.
Marjory moved to Miami in 1915 as a young divorcee to work for her father, Frank Stoneman, the powerful publisher of the Miami Herald.
Read more about Marjory Stoneman Douglas
---
PHIL ESCHBACH
Phil Eschbach, a ninth generation Floridian who has lived in Winter Park for 45 years.  His family first arrived in Florida in 1776.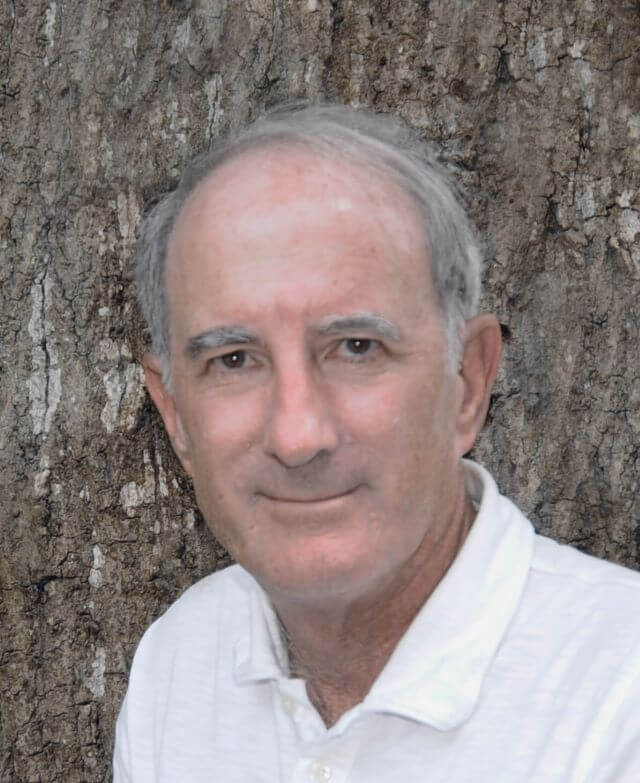 He is a graduate of the University of the South in Sewanee, Tennessee and is a retired commercial photographer who specialized in architecture and travel and maintained a studio in Winter Park for many years.
---
PAT FRANK
Pat Frank was born Harry Hart Frank in Chicago in 1908 and died in Atlantic Beach, Florida in 1964.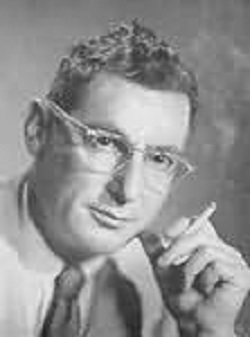 He is not well known today as one of the leading Florida authors of his time, but he really was.
He spent some of his life living in Tangerine, Florida, a small rural community a couple of miles south of Mount Dora.
It was here that he wrote his best selling novel, Alas Babylon.
This novel immediately gave him recognition as one of the most famous Florida authors.
He wrote this novel about survivors of a nuclear holocaust during the peak of the Cold War in 1959.
Many Americans were required to read it in high school or college. The novel is a classic story about how people cope with disasters and deal with the darker side of human nature.
Many observers believe that the novel's fictitious town of Fort Repose is actually based on Mount Dora, Florida.
After attending the University of Florida for two years, Pat began his career as a reporter at the Jacksonville Journal in Florida. He later worked for the New York Journal and the Washington Herald.
While with the Herald, he became very knowledgeable about government and world affairs, and eventually became a government consultant.
Like an early Tom Clancy, he had an ability to portray government secrets in a very realistic way.
When World War Two ended, Pat started a full time career as a writer.
Some of Pat's books include:
Mr. Adam (1947)
An Affair Of State (1948)
Hold Back The Night (1952)
The Long Way Round (1953)
Forbidden Area (1956)
Alas Babylon (1959)
How To Survive The H-Bomb, and Why (1962)
His books are available from Amazon.com by clicking here.
Here is a wonderful sad and happy story about Pat's life that was published in 2009 in the Jacksonville Times Union.
---
MICHAEL GANNON
Michael Gannon is unique among Florida authors. He was born in 1928 and passed away on April 10, 2017.  He wrote many great books about Florida and other subjects.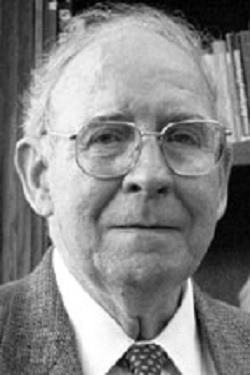 During World War II, Gannon was a member of the American Field Service. After the war he wrote books and articles on European military topics.
He was also a war correspondent in Vietnam.
When I was a student at the University of Florida in the 1960's, Dr. Gannon was known as Father Gannon, a catholic priest.
I believe he gave up the priesthood voluntarily and with honor, but I don't know the details.
Dr. Gannon is considered by many historians and Florida lovers to be the preeminent scholar of Florida history. He is an expert scholar in the field of Spanish colonial history. He has received many awards and honors.
He was made a Knight Commander of the Order of Isabel la Católica from King Juan Carlos I of Spain.
He received his PhD. from the University of Florida, and he is still the distinguished service professor emeritus of history at the University.
He is the author or editor of nine books, making him one of the most productive of Florida authors.
Even though he is an academic, he is a hands on historian. I recently read an interview of him talking about the racial strife in St. Augustine in the 1960's.
He clearly knows the Minorcan community well, and is one of the few people around who still remembers Hoss Manucy and the Ancient City Gun Club.
His books are easy to read and read again.
ABOUT MICHAEL GANNON FLORIDA BOOKS
I'm afraid I will overlook some of Dr. Gannon's works, but here is what I am aware of that he wrote about Florida and Florida history:
(1990) Operation Drumbeat: The Dramatic True Story of Germany's First U-boat Attacks Along the American Coast in World War II

(1996) The New History of Florida

(2003) Florida: A Short History, Revised Edition

(2007) History of Florida in Forty Minutes
(2013) The History of Florida
I just finished his "Forty Minutes" book and it is great. I wish it were mandatory reading in Florida public schools.
Dr. Gannon has also written several well received fiction books.
His books are available at Michael Gannon at Amazon.com
Read about his life here: Gainesville Sun.
---
WILL GRANGER
Will Granger was born in 1962 near Pittsburgh, PA and has been in Florida since 2002. He lives in Estero, just south of Fort Myers.
His real name is William Lindner, and he created his pen name to honor his parents; his dad always called him "Will", and his mother's maiden name is "Granger."
Will graduated from James Madison University in 1984, where he majored in International Business and played football.
After graduating, Will enlisted in the U.S. Air Force and began his career as a crew chief on the KC-10A aircraft. He was always drawn to books and writing, and eventually retrained as an Air Force Public Affairs Specialist and went to journalism school.
Read more about Will Granger.
---
JAMES W. HALL
James W Hall was born in 1948 and is currently living in South Florida and Western North Carolina.

He is one of the best educated and credentialed writers in our collection of Florida authors.
He has a Ph.D., and can legitimately be called Dr. Hall.
In spite of that - or because of that - he's one hell of a writer.
He was a Fulbright professor of literature in Spain, and spent more than 40 years at Florida International University in Miami as a professor of literature and writing. 
He taught many students who have gone on to become successful Florida authors.
Hall has written 16 novels, but is also a poet and has published 4 volumes of poetry.
Many of his novels have Florida settings. Hall captures South Florida as well as any Florida author around.
He knows the Florida Keys and its waters, and it shines forth in his work. He also captures the solitude and danger of the Everglades.
He also knows the urban areas of South Florida with all its contradictory squalor, poverty, wealth and glamour.
His work is sprinkled with references to Florida Keys history.
Thorn is featured in 12 of this Florida author's novels.
Thorn is a beach bum who lives like a hermit in his Key Largo stilt house on Florida Bay.
He makes his modest living tying fishing flies that he sells to local bonefish guides.
He has a mysterious past, was raised in the Keys by a doctor and his wife who adopted him when he was an orphaned baby.
His adoptive parents died many years ago.
Thorn still drives the doctor's battered old VW although it has expired license tags and he has no driver's license.
He has worked from time to time as a mate on a fishing boat, and as crewman on various vessels around the Florida Keys.
Thorn minds his own business, but always stumbles into dangerous adventures, and usually has to call on his latent violent side to get himself out of trouble.
Sugarman, also known as Sugar, is Thorn's best friend.
Sugar is a private detective who has a Jamaican father and a Norwegian mother, and is strikingly handsome.
His skin is a couple of shades lighter than Thorn's perpetually sun tanned hide.
Sugarman combines the passion and tropical flair of his father and the cool rational detachment of his mother.
He does investigations for Thorn when it's called for. His rational side helps the impulsive Thorn chill out now and then.
In one novel, Thorn has to dispatch a shotgun wielding villain. Thorn's only weapon is a nail file, but he succeeds in killing the bad guy.
A witness says that he saw the whole thing, that it was self defense.
It was a nail file against a shotgun.
Sugarman observes that for Thorn, that's even odds.
Thorn is representative of what is still one of the enduring Florida Keys mythical attractions: the eccentric loner with a mysterious past who goes by one name only.
Hall is a master at creating believable characters and making improbable situations seem reasonable in his twisted tricky plots. 
He is one of my favorite Florida authors.  I find it hard to put a James W Hall novel down once I've started reading it.
JAMES W HALL FLORIDA BOOKS
(1987) Under Cover of Daylight (Thorn)
(1990) Tropical Freeze (Thorn)
(1991) Paper Products (short stories
(1992) Bones of Coral
(1993) Hard Aground
(1994) Mean High Tide (Thorn)
(1995) Gone Wild (a bit of Thorn)
(1996) Buzz Cut (Thorn)
(1997) Red Sky at Night (Thorn)
(1998) Body Language
(2000) Rough Draft
(2001) Hot Damn! (essays)
(2002) Blackwater Sound (Thorn)
(2003) Off the Chart (Thorn)
(2004) Forests of the Night
(2007) Magic City (Thorn)
(2008) Hell's Bay (Thorn)
(2010) Silencer (Thorn)
(2012) Dead Last (Thorn)
(2013) Going Dark (Thorn)

(2014) The Big Finish (Thorn)
---
ERNEST HEMINGWAY
Ernest Hemingway was born on July 21, 1899, and died by suicide on July 2, 1961.  He is probably the most famous writer on this website, and there is abundant information out there about his life, career and works.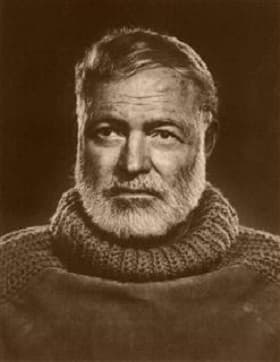 Most people don't think of him when they are discussing Florida authors.
He received the Pulitzer Prize in 1953 for "The Old Man and the Sea", and the Nobel Prize in Literature in 1954.
Hemingway's writing style is characterized by economy of words and understatement.  His work has had a major influence on modern fiction writing.
Read more about Hemingway and his Florida novel.
---
CARL HIAASEN
Carl Hiaasen was born in 1953 in the Fort Lauderdale, Florida suburb of Plantation. He is alive and well and living in South Florida.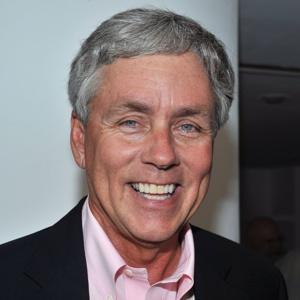 He may be America's greatest satirist, and is certainly one of the most entertaining Florida authors of modern times.
I first heard about him when I moved to Miami in 1992 a couple of weeks after Hurricane Andrew had laid much of Miami-Dade County to waste.
My new job as regional manager of a large consulting firm required me to join the Greater Miami Chamber of Commerce.
---
ZORA NEALE HURSTON
Zora Neale Hurston was born in 1891 in Alabama and died in Fort Pierce, Florida in 1960.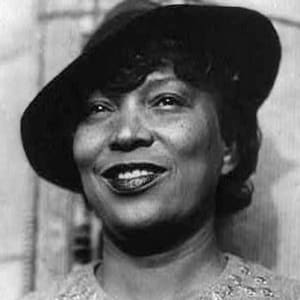 Her story has always touched me because I moved to Florida the same year that Ms. Hurston died.
She was a black author, and Florida was very much a southern state. In recent decades she has been recognized as one of the greatest Florida authors.
Read more about Zora Neale Hurston.
---
---
---
---

Our Facebook page has more than 125,890 followers who love off the beaten path Florida: towns, tourist attractions, maps, lodging, food, festivals, scenic road trips, day trips, history, culture, nostalgia, and more.  We post articles every day.  Please check it out and if you like it, we would appreciate a "like" from you.
---
By Mike Miller, Copyright 2009-2023
Florida-Back-Roads-Travel.com
Florida Back Roads Travel is not affiliated with or endorsed by Backroads, a California-based tour operator which arranges and conducts travel programs throughout the world.