North Central Florida Towns
31 BEST NORTH CENTRAL
FLORIDA TOWNS AND CITIES
By  Mike Miller August 21, 2023

These North Central Florida towns are in the northern part of the state.  Many of the counties in this area border on the states of Georgia and Alabama.
The North Central Counties are Alachua, Bradford, Columbia, Dixie, Gadsden, Gilchrist, Hamilton, Jefferson, Lafayette, Leon, Levy, Madison, Suwanee, Taylor, Union, and Wakulla.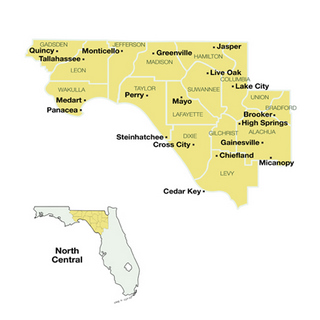 Clicking through to the individual town pages will give you information about the town's history, what it's like today, real estate, things to do, local government, lodging and restaurants.
---
Alachua is a small town known for its quaint charm and friendly sense of community.  Surrounded by scenic countryside, it offers a peaceful retreat with easy access to nearby Gainesville and natural attractions.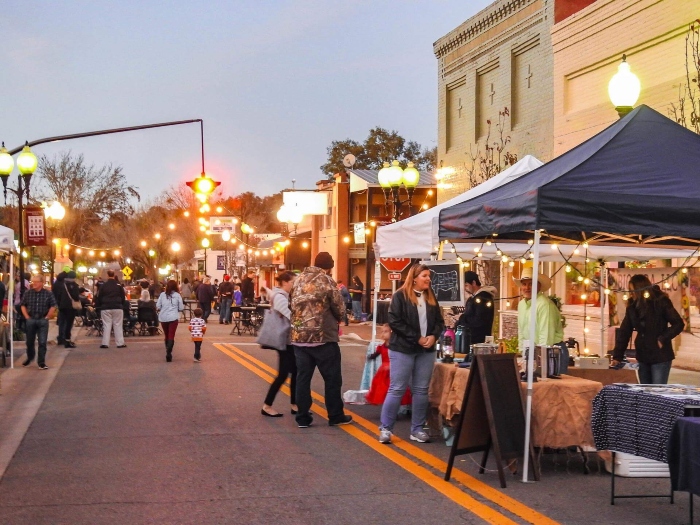 Downtown Alachua
This quiet town is on the Suwannee River.  It enjoys a relaxed pace of life, with opportunities for fishing, boating, and exploring the neat places along the river.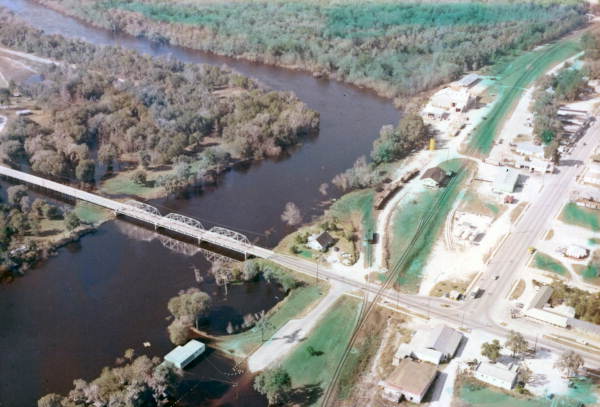 Branford Aerial on Suwannee River
Located in Levy County, this rural town has a laid-back atmosphere, surrounded by farmlands and natural beauty. Rock and Roll legend Bo Diddley chose this town as his eternal resting place.

Bronson, Florida Bo Diddley Grave
Cedar Key is a historic fishing village known for its tranquil ambiance and good seafood restaurants. It offers stunning sunsets, waterfront views, and a slower pace of life.

Beach at Cedar Key
Chattahoochee is a small town which is known for having the state's first and only state mental institution until it closed 1947.  Today this institution has been transformed into a hospital that treats individuals with severe and persistent major mental illness.  The town of Chattahoochee is a serene and peaceful place close to nearby rivers and parks. Residents and visitors can enjoy activities like fishing, hiking and wildlife spotting.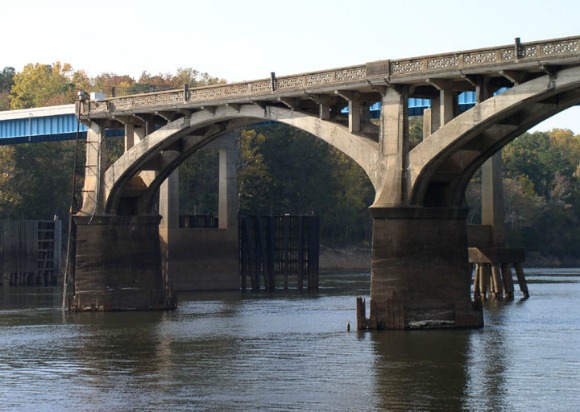 Chattahoochee Victory Bridge
Crawfordville is located a little south of Tallahassee. It has a quiet ambience and is surrounded by forests and coastal areas. Crawfordville offers many nearby opportunities for all types of outdoor activities, including boating, kayaking, birding and hiking. A "must see" during your Crawfordville trip is the nearby, very-memorable "Crawfordville Ford Truck Cemetery"!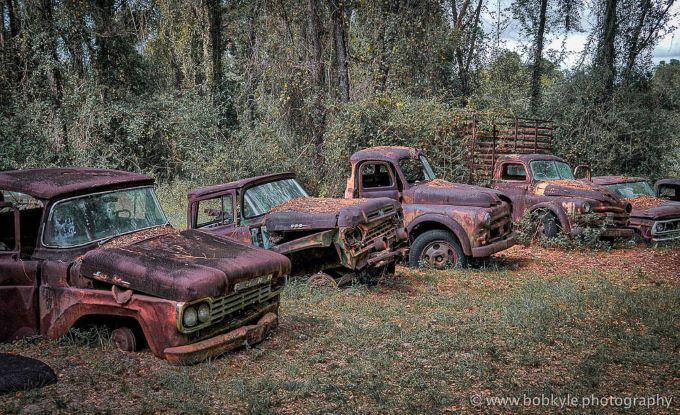 Crawfordville Ford Truck Cemetery
Cross Creek is a serene little town, known as the home of Marjorie Kinnian Rawlings, author of "The Yearling" and many other novels. This quaint piece of "old Florida", with its rustic charm, is known to have inspired Rawlings' writing. As an added bit of old-Florida fun, try "The Yearling Restaurant" with its interesting menu of down-home favorites.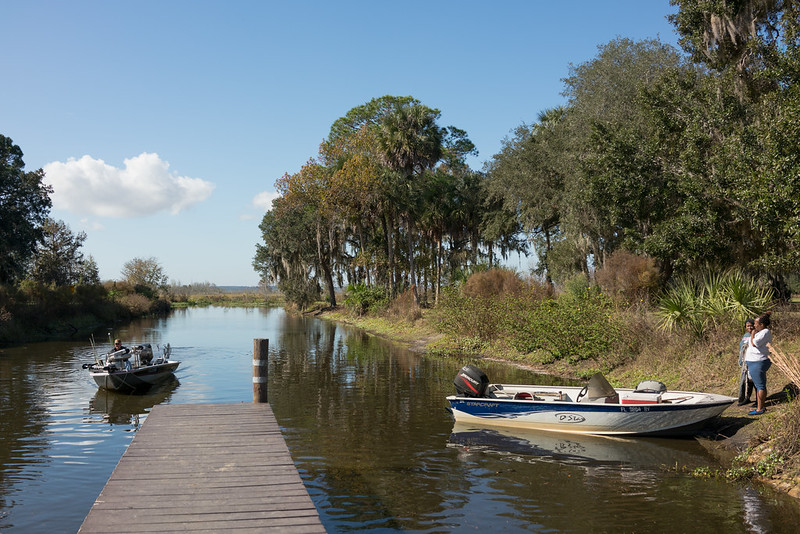 Cross Creek, Florida
This city is home to the University of Florida and is known for its academics, sports, and top notch cultural scene.  It is a diverse and intellectual community with a variety of cultural events, outdoor spaces, and a lively downtown.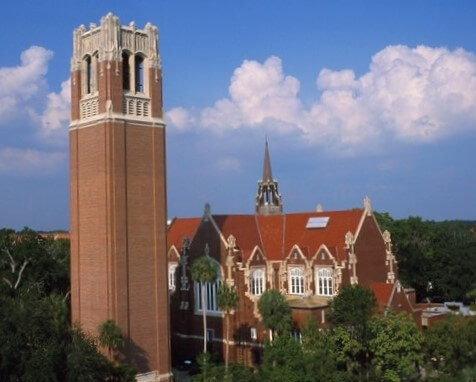 University of Florida Century Tower
Greenville is a peaceful town. It was the boyhood home of the legendary musician, Ray Charles. There is a statue to honor this hometown celebrity in a local park. His childhood home stands nearby.

Ray Charles Memorial in Greenville
This small town was once known as a big time tobacco center.  It still has a lot of Southern charm and historic architecture.  Many antique shops have located here and offer some interesting shopping.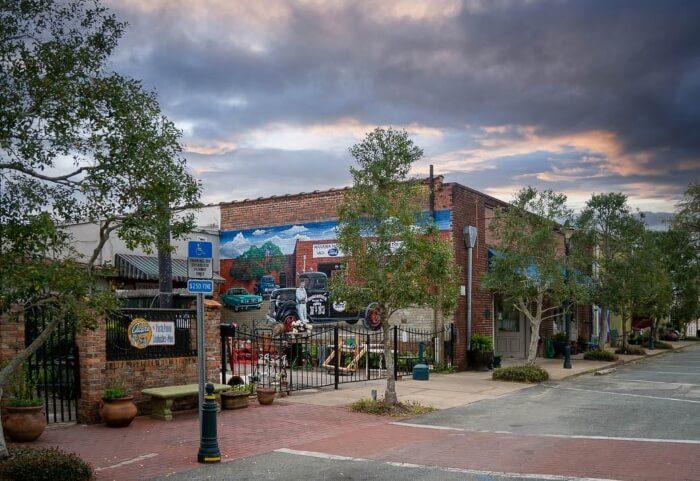 Downtown Havana
The community of High Springs values a relaxed and nature-focused lifestyle. Surrounded by many nearby springs, parks, and trails, the area offers limitless opportunities for hiking, swimming, and exploring Nature's wonders.  And, it's a great staging area for kayaking and snorkeling adventures. 
Downtown High Springs
This tiny town on the Gulf coast is a quiet escape for fishing fans and people looking for a quiet place to chill.  The town has an excellent restaurant, surprising for such a small place.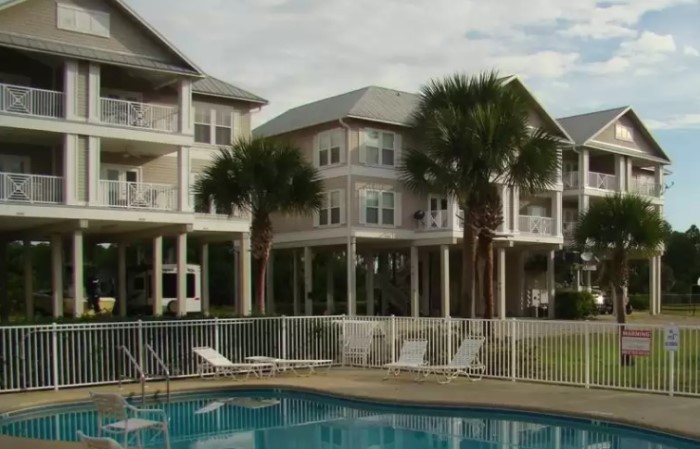 Horseshoe Beach Condos
Jasper is a small town near the Georgia State line. It is a friendly place with a slower paced, traditional Southern way of life. There's a nice little business district with all of the amenities that helps to make it a delightful town.
Downtown Jasper
Kingsley Lake is a town on an unusual, nearly perfect, circular lake. Camp Blanding, a large military base is on its eastern shore. The base served as a training camp for soldiers in several wars, and is currently used by The Florida National Guard. Kingsley Lake is traditionally a popular summer weekend getaway spot for families.
Kingsley Lake Aerial 1930s
With its rich history and Southern hospitality, this town provides a welcoming atmosphere. Residents enjoy a blend of small-town charm and modern amenities, while visitors are drawn to its cultural events and historic sites.

Columbia County Courthouse
Surrounded by ancient oak trees, Live Oak has a sense of history and hospitality. Its residents appreciate the peaceful ambiance and value its strong community bonds.
Downtown Live Oak
This small town served the North Florida plantation economy in the years before the Civil War.  Aware of its Southern heritage, this town preserves its unique character and sense of tradition. 

Memorial to Former Madison County Slaves
The close knit community of Mayo embodies the simplicity and beauty of rural living. As an aside, Mayo has provided the University of Florida with some great football players!
Lafayette County Courthouse
This small town in northern Marion County is a close neighbor of Micanopy.  Much of this town is a National Historic District because of the many historic Victorian homes and other buildings.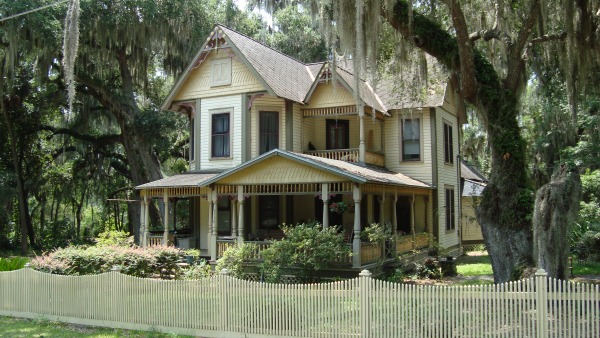 Home in McIntosh,Florida
Melrose, located on Lake Santa Fe, is known for its many stately Victorian buildings. With its quiet ambience, the town attracts "creatives" and nature lovers alike. For those seeking a slower pace of life, Melrose offers peace and inspiration.
Church in Melrose, Florida
With its historic architecture and quaint shops, this town transports visitors to a bygone era. Surrounded by nature and known for its antique stores, it offers a blend of history and charm.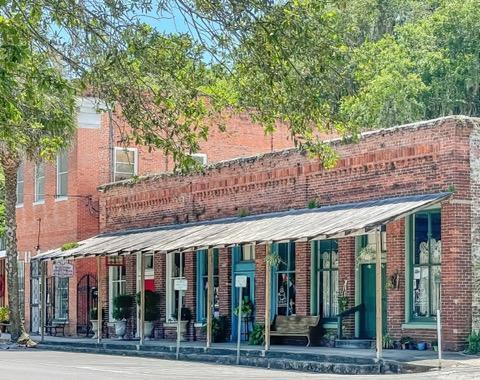 Downtown Micanopy
This town boasts Southern elegance and a rich history. Its tree-lined streets and well-preserved architecture invite visitors to explore its past while enjoying the hospitality of its residents.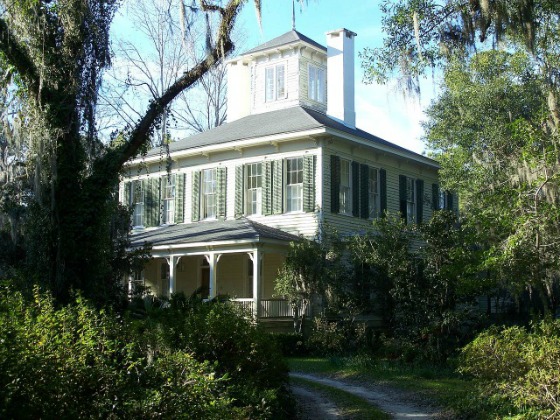 Historic Home in Monticello
Newberry is a little town with a large sense of community. Surrounded by scenic landscapes, residents enjoy a quality of life that embraces small town living with modern amenities in a peaceful environment.
Newberry Little Red Schoolhouse
Known for its picturesque downtown and historic sites, this town exudes Southern charm. At one time in the past it had more millionaires per capita than any other place in Florida, thanks to investments in Coca Cola.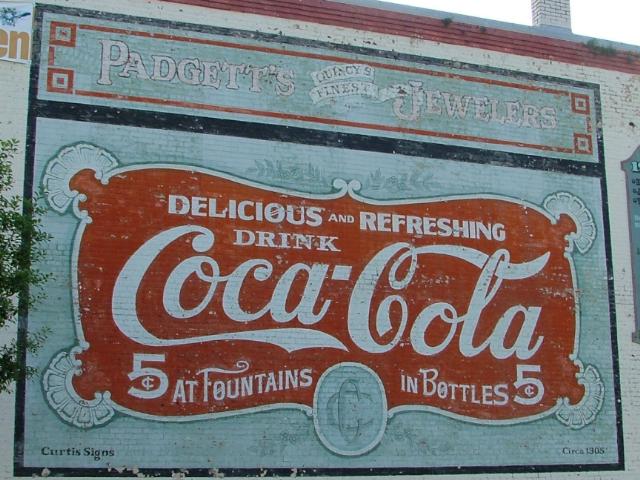 Quincy Coca Cola Sign
A hidden coastal gem, this small town offers unspoiled natural beauty and a relaxed atmosphere. Visitors come for the fishing and boating opportunities, while residents savor the coastal lifestyle and tight-knit community.

Docks in Steinhatchee
With its rich maritime history and scenic landscapes, this tiny town captivates visitors with its charm. Surrounded by marshes and waterways, it offers opportunities for outdoor activities and a chance to connect with nature.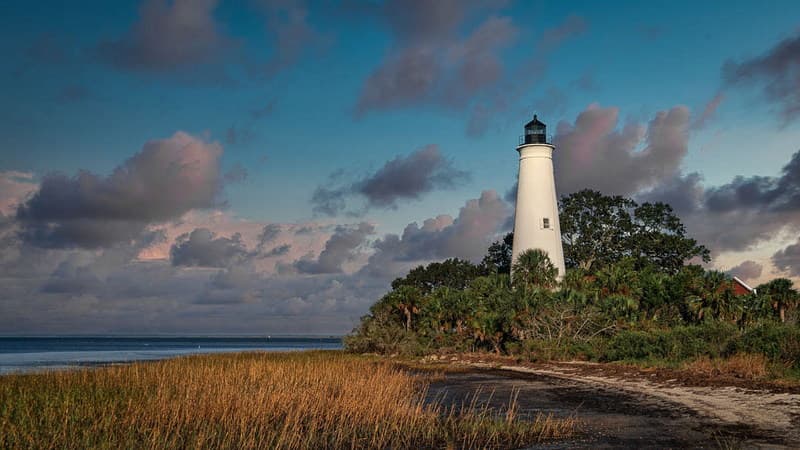 St. Marks Lighthouse
This small town is located near the mouth of the Suwannee River.  It enjoys a laid-back lifestyle and natural beauty. Residents and visitors alike enjoy fishing, boating, and some good seafood.

Suwannee River
The largest city in North Central Florida, Tallahassee is the state capital.  It is also home to Florida State University and Florida A&M University.  It has many historic sites to enjoy and some beautiful tree canopied streets.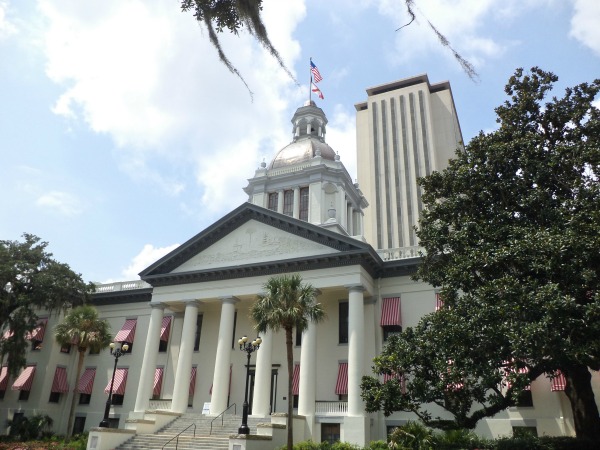 Capitol Building, Tallahassee
Trenton is a lovely, small town known for its serene charm and close-knit community. Surrounded by natural beauty, Trenton offers a peaceful retreat for those seeking a quiet escape.
Gilchrist County Courthouse, Trenton
Tranquil White Springs was named for the nearby springs which were once famous for their supposedly healing waters. The town now has a relaxed pace with a few interesting stores and restaurants. White Springs is the site of the Stephen Foster Culture Center State Park.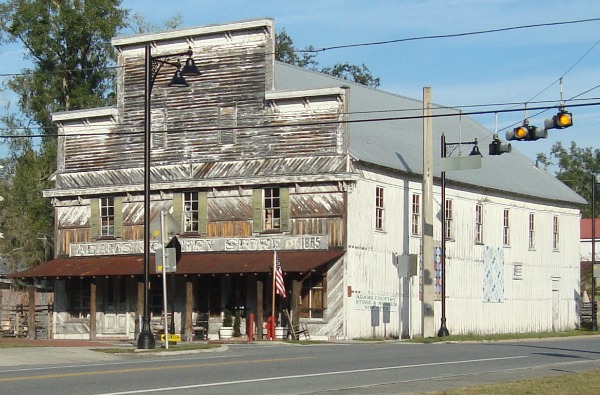 Adams Store, White Springs
This small town boasts a friendly community and a connection to its agricultural roots. Surrounded by open fields and scenic landscapes, it provides a peaceful environment and a chance to embrace a simpler way of life.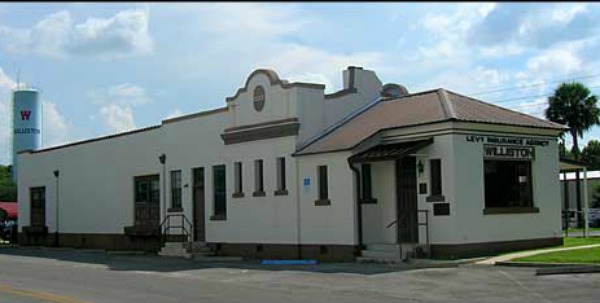 Williston Train Station
---
There is some beautiful scenery in this region of Florida.  Enjoy these short scenic drives and day trips.
---

Our Facebook page has more than 128,577 followers who love off the beaten path Florida: towns, tourist attractions, maps, lodging, food, festivals, scenic road trips, day trips, history, culture, nostalgia, and more.  We post articles every day.  Please check it out and if you like it, we would appreciate a "like" from you.
---
By Mike Miller, Copyright 2009-2023
Florida-Back-Roads-Travel.com
Florida Back Roads Travel is not affiliated with or endorsed by Backroads, a California-based tour operator which arranges and conducts travel programs throughout the world.