50 BEST CENTRAL FLORIDA
TOWNS AND CITIES
By  Mike Miller August 21, 2023

These 50 Central Florida towns are in the large central region of the state that stretches south from Ocala all the way beyond Sebring. Some of the major towns in the area are Orlando, Ocala, Winter Park, Winter Haven and Kissimmee. 
There are many more towns along this part of Florida, much of them situated on the great sand ridge that forms much of Central Florida.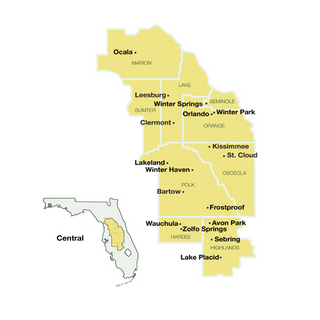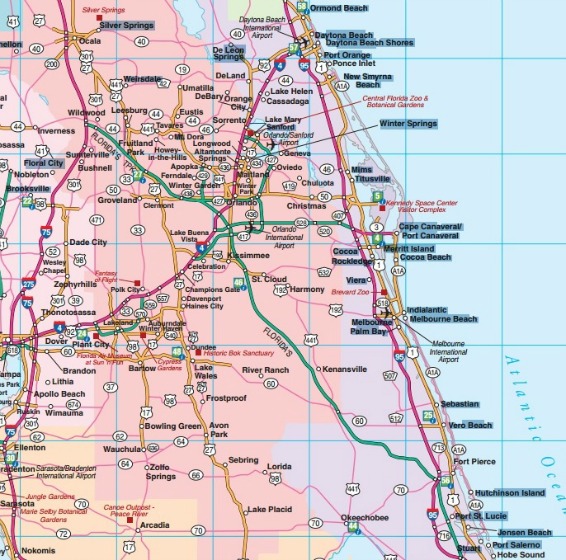 The Central Florida counties are Marion, Sumter, Lake, Orange, Seminole, Polk, Hardee, Highlands, and Osceola. 
Clicking through to the individual town pages will give you information about the town's history, what it's like today, real estate, things to do, local government, lodging and restaurants.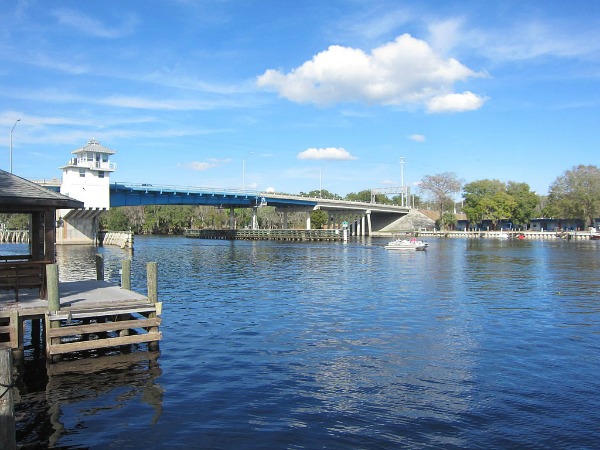 Bridge Over St. Johns River in Astor
Nestled along the St. Johns River, Astor exudes a tranquil riverside charm, attracting fishing enthusiasts and nature lovers. This unassuming town is renowned for its scenic waterways and boating culture, offering a serene escape for those seeking a quiet retreat in Florida's natural beauty.
Downtown Auburndale
With its small-town charm and convenient location, Auburndale boasts a balanced blend of residential comfort and commercial vibrancy. Known for its well-maintained parks and recreational facilities, the town fosters a family-friendly atmosphere and is a hub for outdoor activities and community events.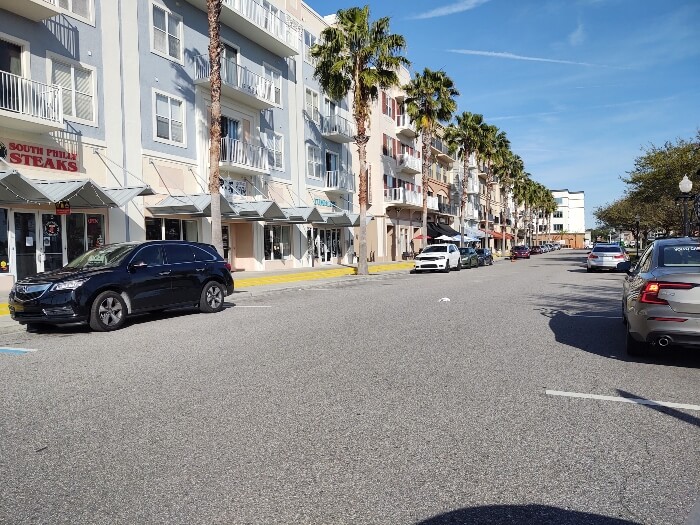 Avalon Park in Orlando
A meticulously planned community within Orlando, Avalon Park seamlessly integrates residential, commercial, and recreational spaces. Its New Urbanism design promotes walkability and a sense of community, with tree-lined streets, vibrant shops, and a variety of events that contribute to its lively neighborhood spirit.
Vintage Postcard Downtown Avon Park
Situated in the heart of Florida, Avon Park exudes a laid-back vibe and a strong sense of community. This town offers a glimpse into old Florida with its historic downtown area.  Avon Park is surrounded by picturesque lakes, making it a peaceful retreat for residents and visitors seeking relaxation and natural beauty.
Babson Park Estate Gatehouse
Home to Webber International University, Babson Park is a quaint town with an academic influence. Its serene location by Crooked Lake lends itself to a peaceful atmosphere, and the university's presence contributes to a vibrant cultural scene, offering a unique blend of education and lakeside charm.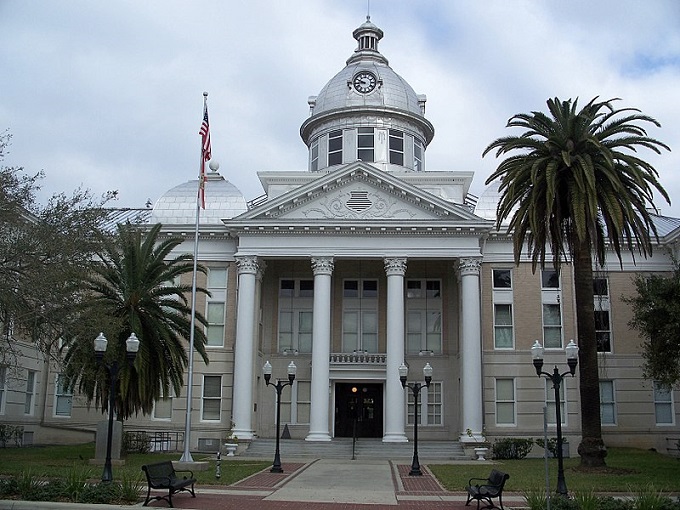 Historic Polk County Courthouse
With a rich history dating back to the 1800s, Bartow showcases a mix of historic architecture and modern development. The town's downtown area boasts antique shops, local eateries, and cultural venues, giving residents and visitors a taste of its Southern heritage and contemporary amenities.
Bowling Green Railroad Station
Small and welcoming, Bowling Green captures the essence of rural Florida. Known for its annual Hardee County Fair and rodeo events, the town celebrates its agricultural roots and offers a glimpse into traditional Southern culture, fostering a strong sense of community among its residents.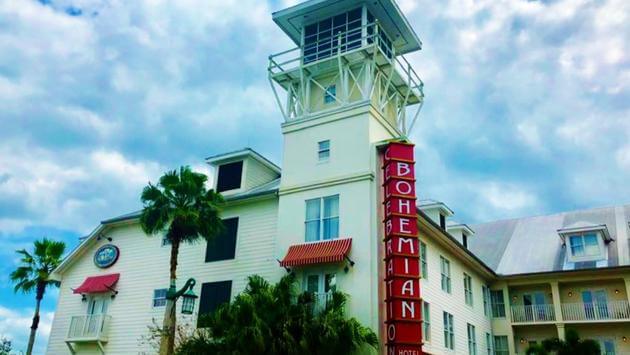 Bohemian Hotel at Celebration
A master-planned community conceived by The Walt Disney Company, Celebration exudes a charming, picturesque ambiance reminiscent of a classic American town. With its meticulously designed architecture, tree-lined streets, and community events, Celebration offers a unique blend of nostalgia and modern convenience.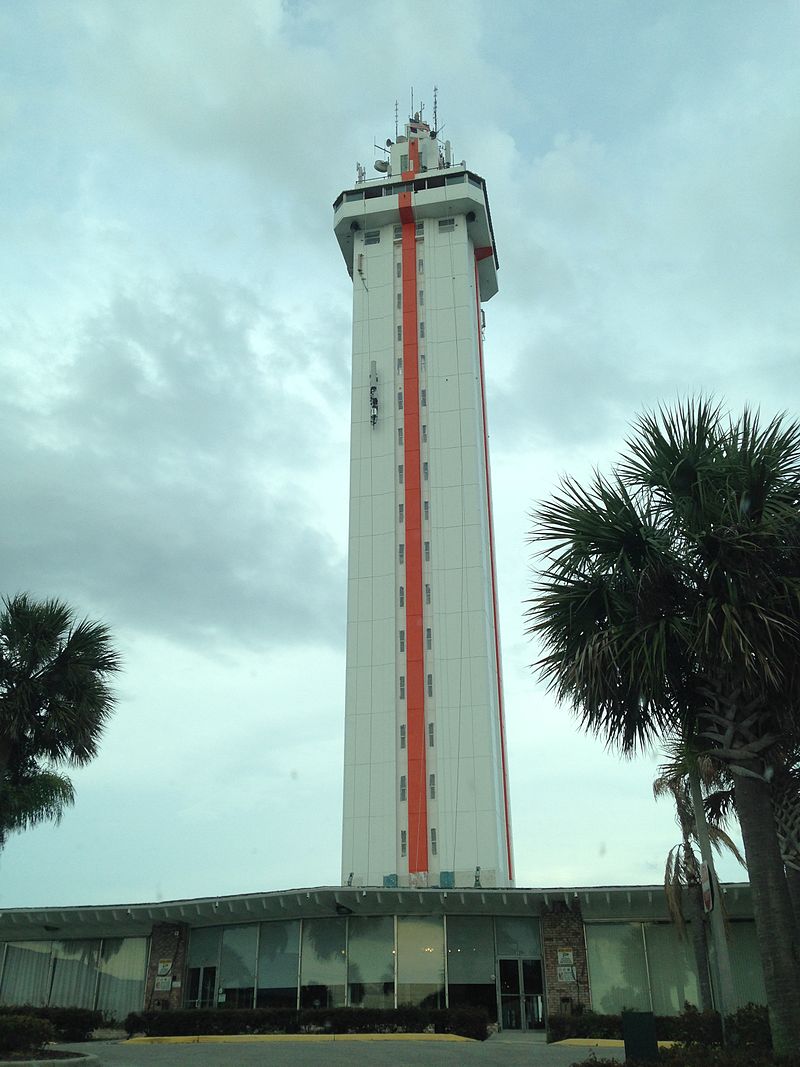 Citrus Tower
Nestled amidst rolling hills, Clermont is renowned for its stunning landscapes and outdoor recreation opportunities. As the "Choice of Champions," the town features a range of sports facilities, including the National Training Center, and is a hub for athletes and fitness enthusiasts seeking an active lifestyle.
Aerial Photo of Dr. Phillips
Situated near Orlando's theme parks, Doctor Phillips offers an upscale suburban lifestyle. With luxury homes, golf courses, and a variety of dining and entertainment options, the area caters to residents seeking both tranquility and proximity to Orlando's attractions.
Old House in Dunnellon
Embraced by the Withlacoochee and Rainbow Rivers, Dunnellon beckons water enthusiasts and nature lovers. Known for its crystal-clear springs, tubing adventures, and outdoor trails, the town offers a charming blend of water-based activities and a laid-back atmosphere.
Entrance to Eatonville
As one of the first all-black municipalities in the United States, Eatonville holds a significant place in history. This culturally rich town is renowned for its connection to author Zora Neale Hurston and celebrates its African American heritage through community events and its historic district.
Ferran Park on Lake Eustis
Overlooking Lake Eustis, this town exudes lakeside charm and a sense of heritage. Its historic downtown area features Victorian architecture, local shops, and cultural venues, making it a destination for arts and history enthusiasts.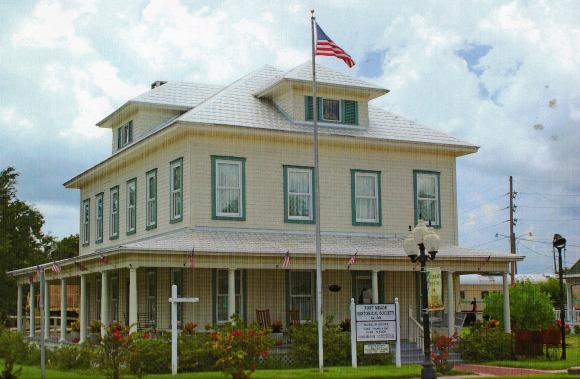 Fort Meade Historical Society
With its historic buildings and Main Street charm, Fort Meade offers a glimpse into Florida's past. The town's well-preserved architecture and antique shops create an atmosphere that harkens back to simpler times, attracting visitors interested in heritage tourism.
Frostproof City Hall
Nestled in the heart of citrus country, Frostproof embraces its agricultural roots. Surrounded by orange groves and dotted with lakes, the town offers a tranquil retreat and a close-knit community, embodying the quiet allure of rural Florida.
Fruitland Park Library
Named for its fertile land, Fruitland Park captures the essence of a small, tight-knit community. With its scenic lakes, parks, and community events, the town fosters a sense of togetherness and provides residents with a charming place to call home.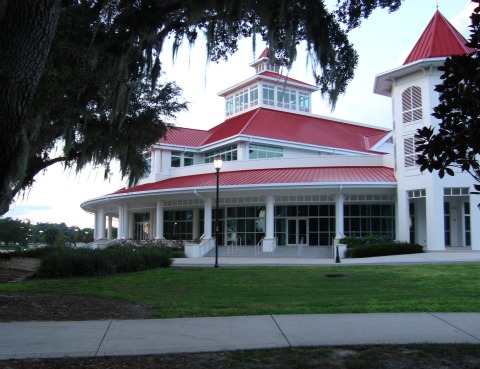 Haines City Lake Eve Community Center
Straddling the line between Polk and Osceola counties, Haines City offers a mix of rural and suburban living. With a growing economy and proximity to major attractions, the town provides residents with diverse opportunities while maintaining its small-town charm.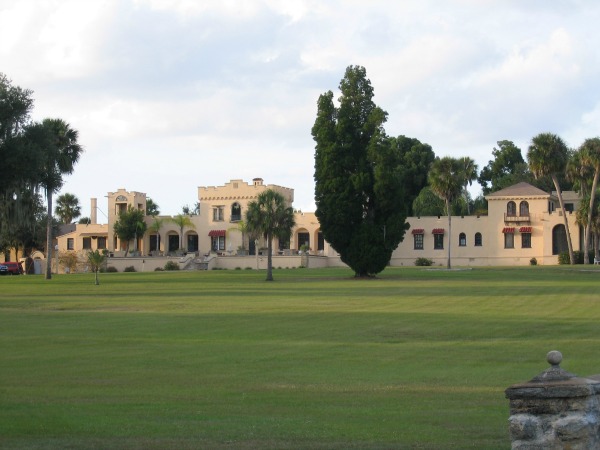 Highland Park Casa Josephina
Highland Park showcases the beauty of Florida's natural landscapes. The town's peaceful atmosphere and waterfront properties make it an appealing destination for those seeking lakeside living.
Howey Mansion
Perched on the hills overlooking Little Lake Harris, Howey-in-the-Hills is known for its picturesque scenery and Mediterranean-style architecture. The town's serene environment, golf courses, and cultural events create an elegant retreat for residents and visitors alike.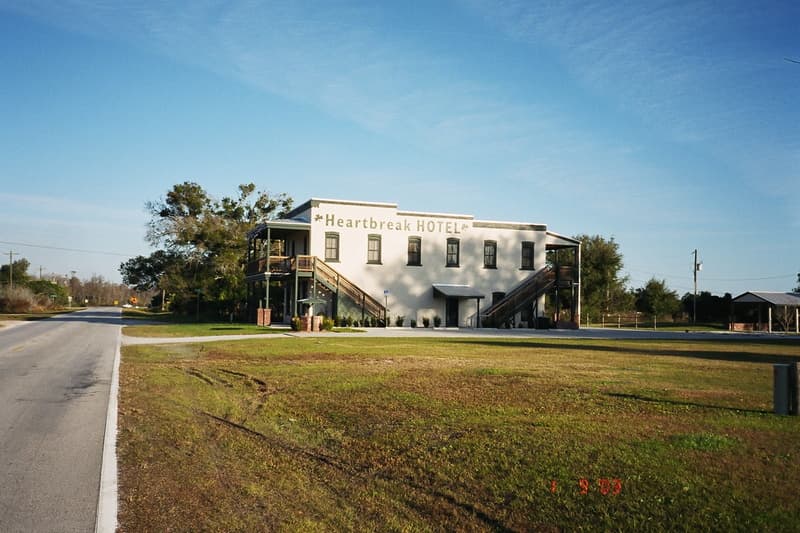 Kenansville Heartbreak Hotel
Tucked away in Osceola County, Kenansville offers a taste of rural Florida living. With its cattle ranches, nature trails, and ranching heritage, the town provides a quiet escape from urban life and a glimpse into the state's cowboy culture.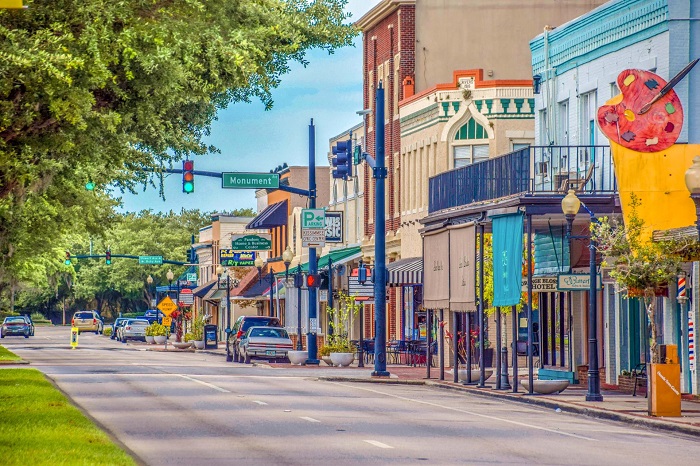 Kissimmee Colorful Downtown
Adjacent to Orlando, Kissimmee is a gateway to the region's world-famous theme parks. This bustling town features a historic downtown area, diverse dining options, and a lively entertainment scene, making it a hub for both residents and tourists seeking Central Florida's attractions.
Lakeland Hollis Garden
Set between Tampa and Orlando, Lakeland embodies a blend of Southern charm and urban amenities. Home to Florida Southern College and its Frank Lloyd Wright architecture, the town offers a cultural haven alongside its vibrant downtown district and proximity to various lakes.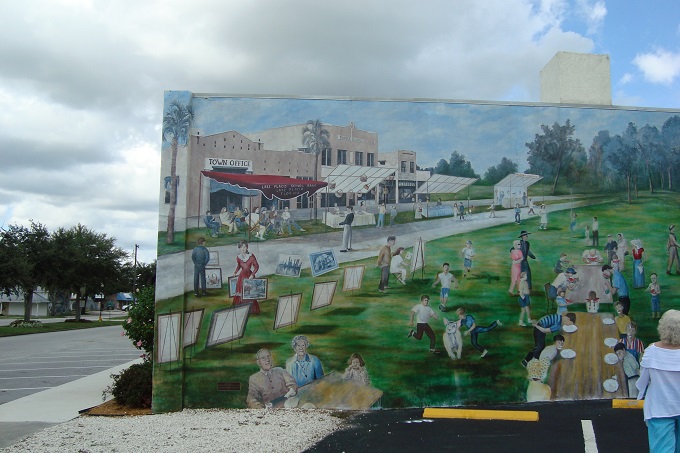 Lake Placid Mural Building
Known as the "Caladium Capital of the World," Lake Placid celebrates its agricultural heritage with vibrant caladium fields. Nestled among the rolling hills of Central Florida, the town exudes a small-town feel and is a hub for arts, crafts, and local festivals. It is noted for the many murals painted on its buildings.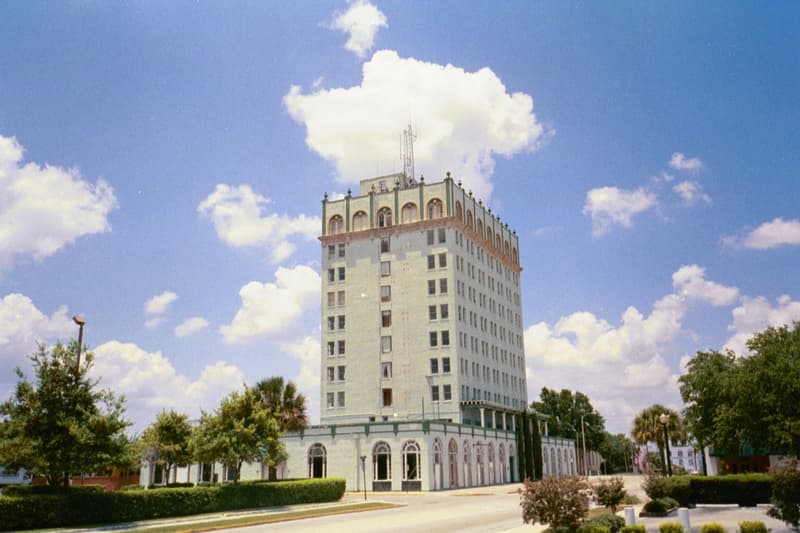 Lake Wales Hotel Grand
Perched atop the Lake Wales Ridge, this town offers stunning views of Central Florida's landscape. With its historic Bok Tower Gardens and unique downtown area, Lake Wales provides a blend of natural beauty and cultural attractions.
Leesburg Mote Morris House
Resting among the Harris Chain of Lakes, Leesburg boasts a waterfront lifestyle and a range of outdoor activities. The town's historic downtown district, antique shops, and community events contribute to its charm, creating an inviting atmosphere for residents and visitors.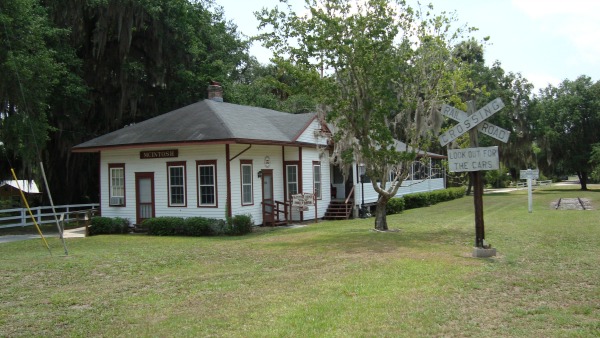 McIntosh Depot
Known for its preserved 19th-century architecture, McIntosh offers a glimpse into Florida's history. This small town embraces a slower pace of life and is a haven for antique enthusiasts and those seeking the quiet elegance of the past.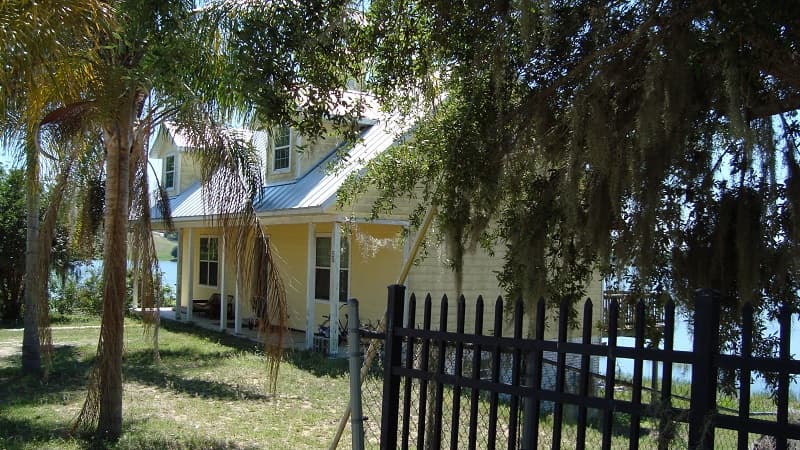 Home on Lake Florence in Montverde
Nestled among rolling hills and pristine lakes, Montverde is a residential gem. Home to the Montverde Academy, the town offers an education-focused atmosphere and a strong sense of community, making it an attractive destination for families seeking a serene environment.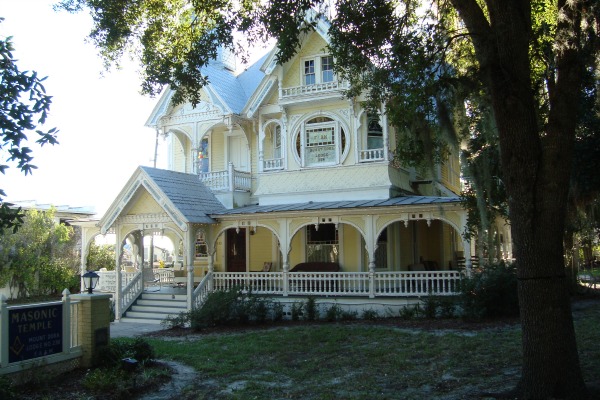 Donnelly House
Set alongside Lake Dora, this town captures the essence of a charming waterfront community. Known for its artsy flair, unique boutiques, and numerous festivals, Mount Dora offers a blend of culture and natural beauty that draws both locals and visitors.
Mount Plymouth Sam Stoltz Home 2017
With its serene landscapes and golf courses, Mount Plymouth is an idyllic retreat. The town's quiet neighborhoods and natural surroundings create a peaceful ambiance, making it a desirable destination for those seeking a tranquil residential haven.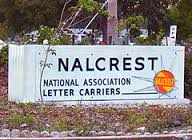 Nalcrest Entrance Sign
Owned and operated by the National Association of Letter Carriers, Nalcrest is a retirement community exclusively for postal workers. Nestled in Central Florida, the town offers a close-knit community and amenities tailored to retirees' needs.
Oakland Mansion on Old Highway 50
With its historic roots and proximity to major cities, Oakland offers a balance between small-town living and modern convenience. The town's commitment to preserving its heritage is evident in its historic downtown area and cultural events.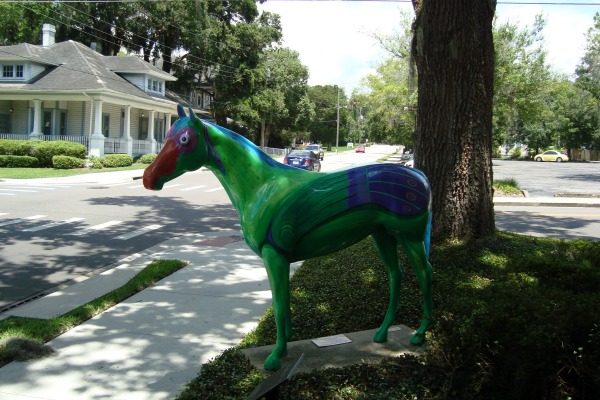 Ocala Horse Statue
Surrounded by horse farms and lush landscapes, Ocala is known as the "Horse Capital of the World." The town's equestrian culture is complemented by its vibrant downtown district, providing residents with a unique blend of rural charm and urban amenities.
Ocklawaha School House
This town is named after the nearby Ocklawaha River. It has a rustic character and a deep connection to nature. The surrounding forests and waterways offer recreational opportunities, making it an appealing destination for outdoor enthusiasts seeking a secluded retreat. It is on the north shore of Lake Weir.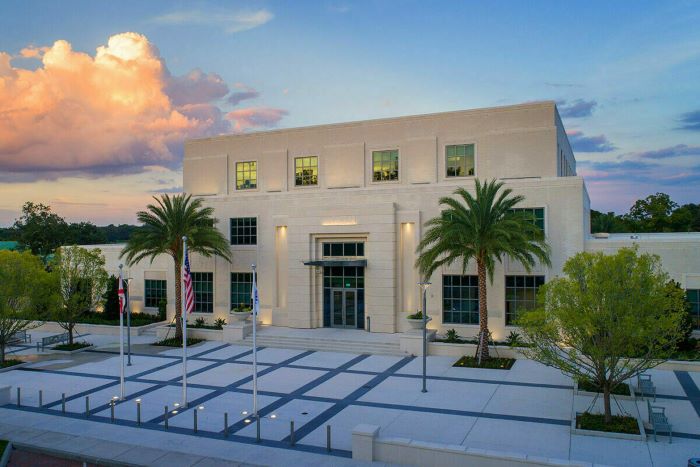 Ocoee City Hall
Positioned near Orlando, Ocoee strikes a balance between suburban living and city access. The town's diverse community, recreational parks, and local events create a vibrant atmosphere that appeals to families and individuals seeking a lively lifestyle.
On Top of the World Circle Square Commons
A 55+ active adult community, On Top of the World offers resort-style living for seniors. With a wide range of amenities, including golf courses, fitness facilities, and social clubs, the community fosters an active and engaging retirement experience.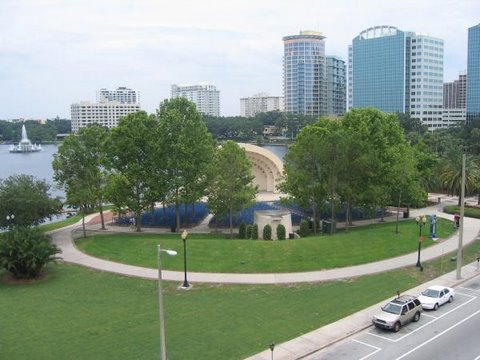 Orlando Downtown Lake Eola Park
Known as "The City Beautiful," Orlando is a global tourist destination with world-famous theme parks, cultural attractions, and a bustling downtown scene. The city's dynamic blend of entertainment, business, and diverse neighborhoods makes it a hub of activity and innovation.
Walt Disney With Aunt and Cousin
Surrounded by the Ocala National Forest, Paisley embraces its rural surroundings and offers a peaceful retreat. The town's proximity to natural wonders, including springs and trails, makes it a haven for outdoor enthusiasts seeking a connection to nature. It is also noted as the location of Walt Disney's family roots.
Sanford Downtown
Set alongside the shores of Lake Monroe, Sanford exudes historic charm and a vibrant waterfront scene. The town's revitalized downtown area, eclectic shops, and cultural events create a lively atmosphere that attracts both residents and visitors.
Downtown Sebring
Known for its racetrack and annual 12 Hours of Sebring endurance race, the town offers a blend of motorsports excitement and laid-back living. Its historic downtown district and surrounding lakes create a serene environment for residents and racing enthusiasts alike.
Silver Springs Tourists 1973
Famous for its glass-bottom boat tours, Silver Springs showcases Florida's natural springs and lush landscapes. The town's iconic springs, along with its wildlife exhibits and outdoor activities, make it a popular destination for nature lovers and adventure seekers.
St Cloud GAR Hall
Situated near Orlando, St. Cloud offers suburban living with a small-town feel. With its waterfront areas, historic district, and community events, the town fosters a close-knit atmosphere and provides residents with a comfortable lifestyle.
Tavares Key West Resort
Set along the Harris Chain of Lakes, Tavares embraces its waterfront location and offers a variety of nautical activities. Known as "America's Seaplane City," the town combines a love for seaplanes with its charming downtown area, creating a unique and inviting environment.
The Villages Golf Carts
A massive 55+ retirement community, The Villages is renowned for its extensive amenities, golf courses, and recreational opportunities. With a focus on active living, the community provides residents with a vibrant and engaging retirement lifestyle.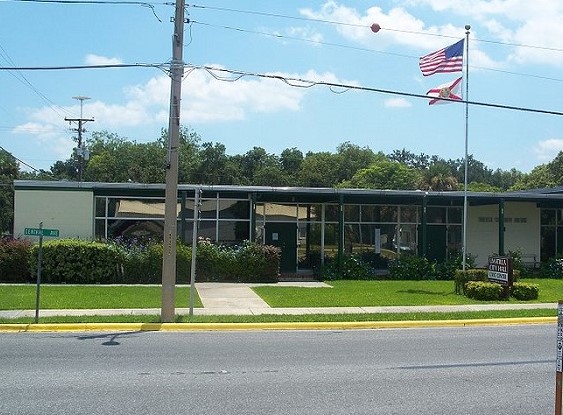 Umatilla City Hall
Situated amid serene lakes and rolling hills, Umatilla is a tranquil escape known for its small-town charm and welcoming community. With a historic downtown district and abundant outdoor recreational opportunities, the town offers residents a peaceful lifestyle and a close connection to Florida's natural beauty.
Wauchula Downtown Building
Embracing its agricultural heritage, Wauchula is a hub for citrus and cattle industries, defining its authentic rural character. The town's Southern hospitality, annual rodeo events, and local festivals reflect its close-knit community spirit and provide a glimpse into traditional Florida culture.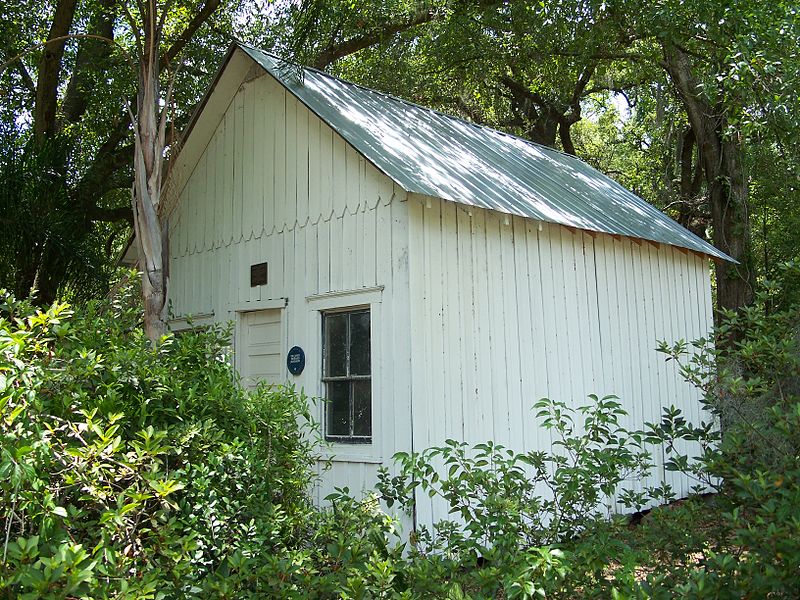 Windermere School
Nestled between lakes and upscale neighborhoods, Windermere offers an affluent lifestyle with a focus on waterfront living. The town's elegant estates, boating culture, and proximity to Orlando's attractions appeal to residents seeking luxury and exclusivity.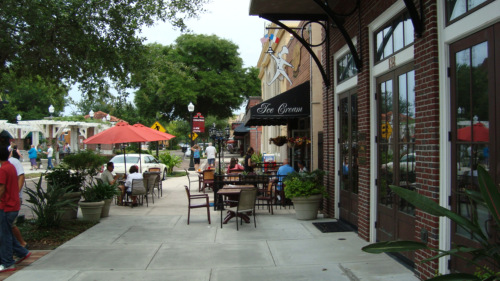 Winter Garden Downtown
Boasting a historic downtown lined with charming shops and eateries, Winter Garden radiates a vibrant arts scene and family-friendly atmosphere. The West Orange Trail and its proximity to Walt Disney World make it an outdoor and entertainment haven, creating a harmonious blend of nostalgia and modern leisure.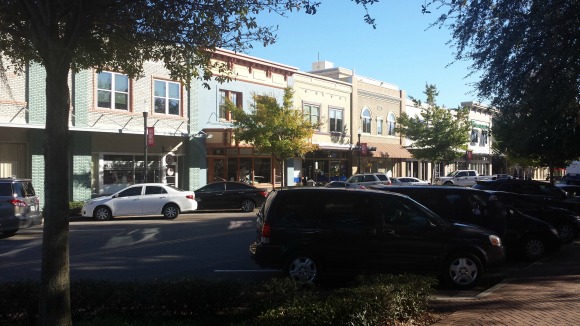 Winter Haven Downtown
Nestled around a series of interconnected lakes, Winter Haven is renowned for its water-centric lifestyle and the iconic Cypress Gardens. The Chain of Lakes and LEGOLAND Florida Resort offer a plethora of recreational activities, while its cultural venues and community events contribute to a well-rounded living experience.
Winter Park, Park Plaza Hotel
A haven for culture and sophistication, Winter Park is defined by its elegant architecture, prestigious Rollins College, and boutique shopping along Park Avenue. With its lush green spaces, annual art festivals, and historic charm, the town attracts residents who appreciate refined living and artistic expression.
Yeehaw Junction 1964
Situated at the crossroads of major highways, Yeehaw Junction is a quirky roadside stop known for its kitschy atmosphere and historic significance. Its historic Desert Inn was nearly demolished in a truck accident and will probably not be rebuilt.  Too bad; it was a fun place to visit.
---

Our Facebook page has more than 128,577 followers who love off the beaten path Florida: towns, tourist attractions, maps, lodging, food, festivals, scenic road trips, day trips, history, culture, nostalgia, and more.  We post articles every day.  Please check it out and if you like it, we would appreciate a "like" from you.
---
By Mike Miller, Copyright 2009-2023
Florida-Back-Roads-Travel.com
Florida Back Roads Travel is not affiliated with or endorsed by Backroads, a California-based tour operator which arranges and conducts travel programs throughout the world.